Thanks everyone for the responses! The auto electrician I mentioned got back to me straight away yesterday and he sourced a replacement Bosch ignition coil pack + leads this morning and was able to fit it this afternoon - which, aye, was a moderately pricey route and I could've fitted it myself but figured it was safer to get someone who knows their stuff in case there was a further problem(s), he also cleared the codes after for me so I can abandon faffing about with the OBD2 adapter for now. Problem gone and confirmed the rubber around lead #3 was black and had a melted patch - will get a photo of the damage tomorrow during daylight.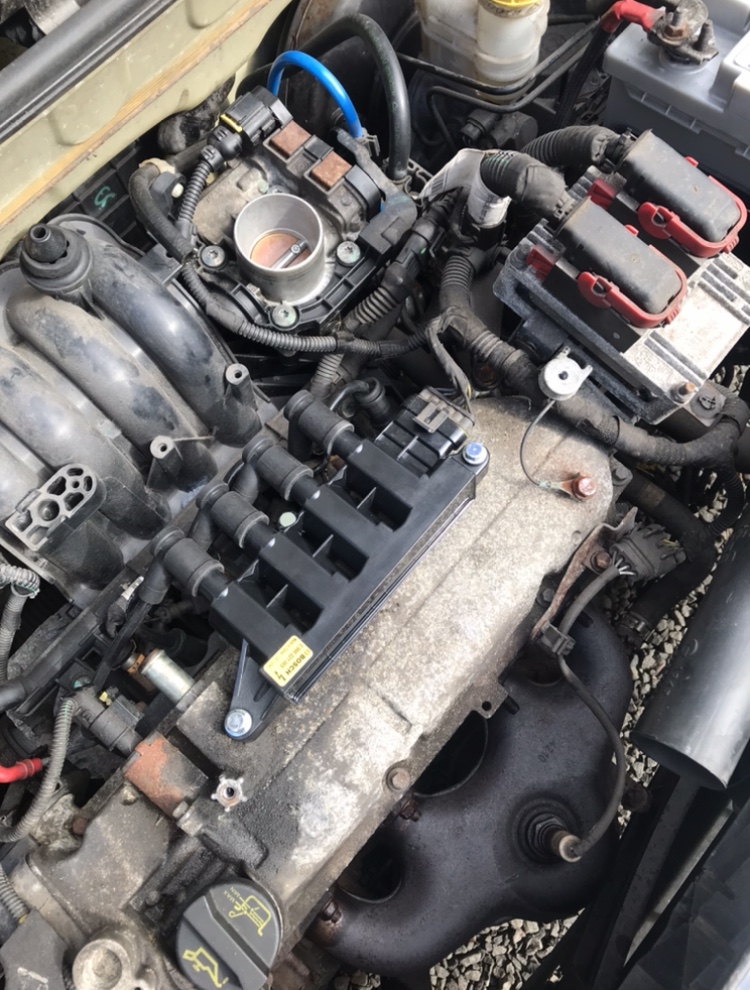 I took the throttle body out and cleaned it up with some carb cleaner yesterday, had some sputtering when pressing the accelerator for a few minutes on first start with new coil but it seems cleared now.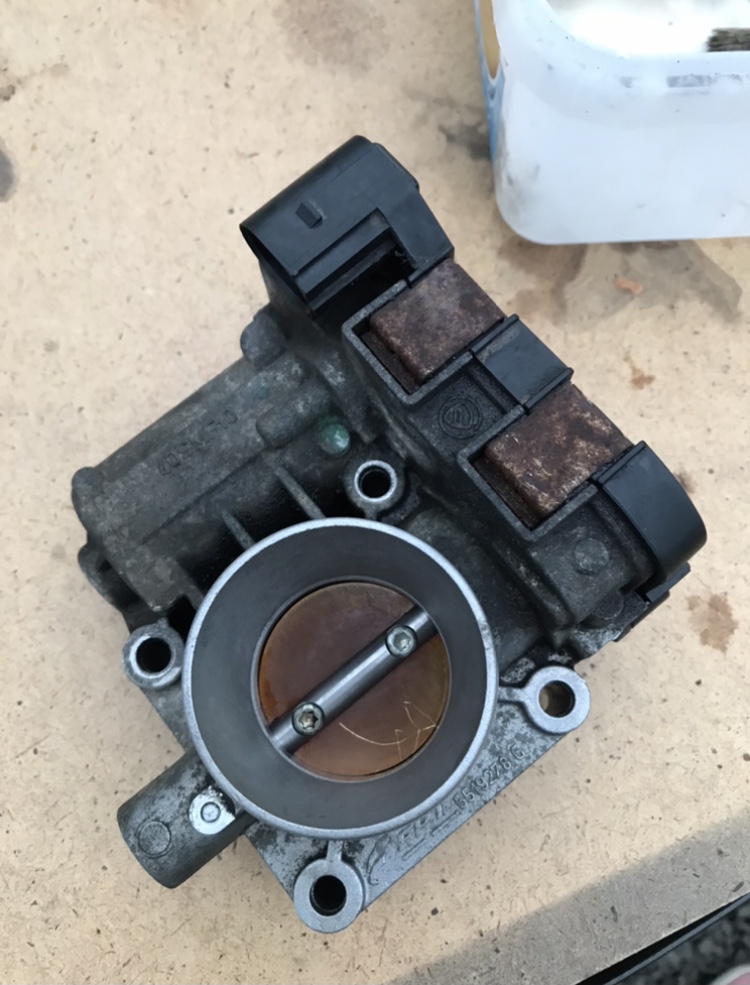 Water in the footwells is most likely blocked water drains in the air intake. Look down from the top (below windscreen) and you should be able to see two split rubber bungs (aka "duckbills"). If the area is full of sludge water builds up and gets in through the heater air intake.
I let the water out on the day the misfire started, I thought potentially something had gotten wet from doing this and had caused this whole thing but there wasn't a lot of water sitting in there, only a dribble came out on both sides. I'm planning to take the wipers + scuttle panel off in the next few days though and clean them out properly as there's a bunch of mud sitting in the rubber bungs.
Hi

My throttle body isnt much better at 50k

Probably a symptom of 'short runs'

I bet the oil filler cap is full of Mayo too..

Ive had a LOT of FIRE experience..

You will learn a Lot from the plugs
Oil cap is actually surprisingly clean.
Actually not seeing mayo type build up anywhere other than the gunge like what was on the throttle valve.
Additionally, I noticed yesterday whilst poking about is that there's too much oil in the engine. Oil looks clean so think it was done recently, I've gotten a new filter and oil to do a change to resolve that - it could explain some of the oil I found on the hoses etc. I've also got new NGK spark plugs to go in as I've got a feeling the ones currently on it could be the original ones (not fitting those until the oil is sorted!). There's also a fresh split in the sidewall of one of the rear tyres
- guessing it's an old tyre and the sudden activity caused it to give up the ghost as it wasn't there when I checked the tyres the day I bought it. The spare wheel is in good condition so, err, silver linings? But the drum brake looked rotten, it's in REALLY bad condition so I think my theory about the brakes being worn and pulling fluid out the reservoir & triggering the low brake fluid light may be accurate. The wheels themselves look pretty neglected too behind the wheel trims so I think this poor Panda's previous owners were both older folk who barely drove it anywhere. Also entirely possible that it was left sitting in a marsh for the past 1.5 years going by the state of some parts.
I had the Panda booked into a local garage for Tuesday but it's a 20 min drive to get there so was dreading trying to figure out how to get it there with a smoking ignition coil which, fortunately, I now don't have to worry about. Planning to ask them to check all the brakes and replace the bust tyre as I don't have the physical strength to be able to get corroded drum brakes off ( or to fit that big spring in drum brakes - last time I tried to DIY one I just about lost a hand
). It's extra expense I'd rather not spend on what was supposed to be a cheap little run-about but it'll at least give me peace of mind that there's somewhat less of chance of grisly death.
With a vehicle stood for some time, there is always the possibility of rodent damage. All wiring and hosees need to be checked for any chewing, as such damage could lead to smoke from shorting wires or coolant escaping.
Smoke from a coil, and a misfire do go together. As long as coolant level is ok, a new coil pack might fix this, but the plugs do need checking too, as large gaps put a strain on coils.

OP, be more specific as to your location. There might be someone close enough to offer hands-on help.
Rodent damage did cross my mind and I eyeballed every wire I could lay eyes on but other than tape coming loose in spots and generally being dirty there isn't any sign of chewing etc that I can see.
As for location, I'm outside Perth in central Scotland.
Again, thanks everyone for the responses. Got pretty stressed out when the smoke appeared so it's heartening to know help is out there.
Last edited: