First you will need to loosen the timing belt tensioner and remove the belt from the water pump pulley etc. The undo the 3 10mm bolts in the pump and there is a 10mm nut on the bottom far corner. once thats done just give the pump a bit of elbo grease and it will come out.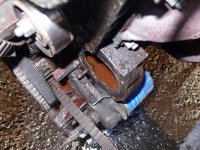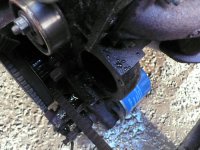 This is the old pump on the right, you can really see the difference compared to the nice shiney one on the left, the bearing in this one is knackered.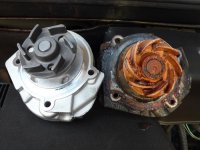 Get some gasket sealant and put plenty of it around the flat surface that will sit against the crank case,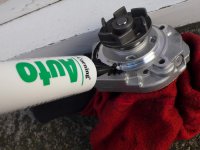 Make sure to scrape down the surfaces where the pump and the block meet, use a stanley blade and then rub it down with a light sandpaper.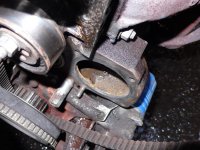 Refit the pump in the reverse of removal, This is the pump refitted,( Nice and clean isnt it)
Then refit the timing belt and tighten up the tensioner, out the belt cover back on and anythin else you have to remove!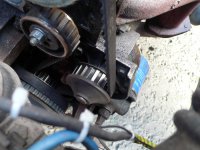 Good luck, and hopefully no more overheating!