Dismantling Dials(for fitting custom dials)
this guide will show you how to dismantle your dial clusters without damaging the needles and reinstaling the needles correctly.,.
this is the rear of the dial cluster just removed from the car.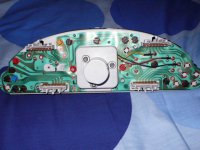 this is it before being dismantled.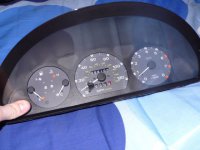 These are the clips that have to be undone in order to seperate the main cluster section from the plexyglass section.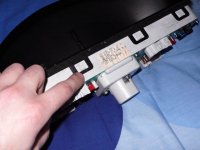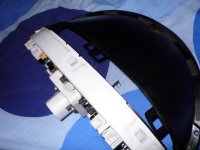 This is the cluster with the plexyglass cover removed.
The black bezel cover will just lift off now.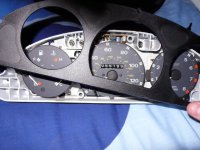 Now ready to remove the dials.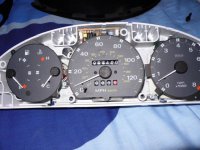 Romove the needle stop on the speedo gauge and take note of where the needle ends up without the stop, you will need to do this for refitting.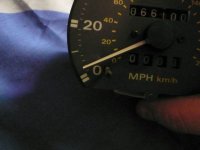 Undo the 3 torx bolts at the rear of the cluster.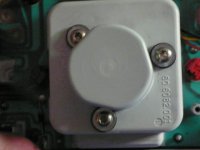 The speedo gauge should now just lift out, just disconnect the wiring clips at the circiut board and it comes out.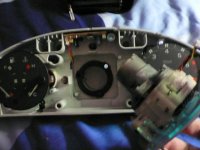 Now to remove the needle from the gauge. you will need 2 small flat-head screw drivers like in the picture or similar. make sure to pry the needle free from both sides so it comes off straight because the needles are very fragile.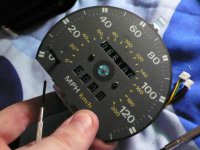 Remove the 2 small black screws from the front of the gauge and the gauge face will come straight off.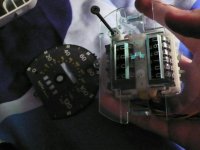 Now for the other dials.
remove all of these little nuts and make sure to take note of which wire goes where.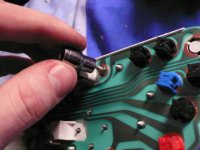 The dials should now just lift out. there are no other wires connected to the dails.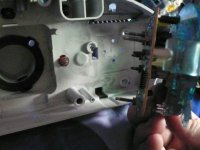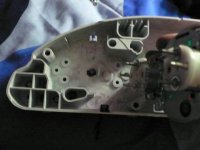 Once again you will have to remove the needle stops and take note of where the needle ends up so you can refit them in th right places.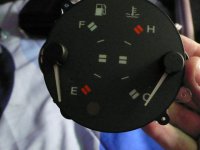 after the needles have been removed.
you should now be able to remove the dial facia, these ones have a double sided tape to hold them in place.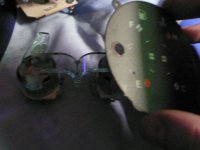 Same again with the needle stop, and then remove the needle after noteing where it rests without the stop in there.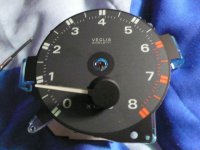 The dial should now peel off, the rev counter also has double sided tape on it.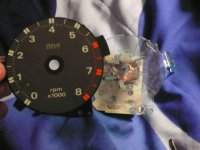 .,
Thats pretty much it,
now you can scan the dials into your computer and create some custom coloured ones with
GT
or
sporting
logos etc, or refit a set of lockwood ones if your not that handy:bang: .
Also while you have it dismantled you can swap the dash bulbs with replacment colour of your choice.
LEDs work best and are availabe from ebay
http://cgi.ebay.co.uk/LED-Dash-bulb...9QQihZ019QQcategoryZ28646QQrdZ1QQcmdZViewItem
good luck with it!
UPDATE: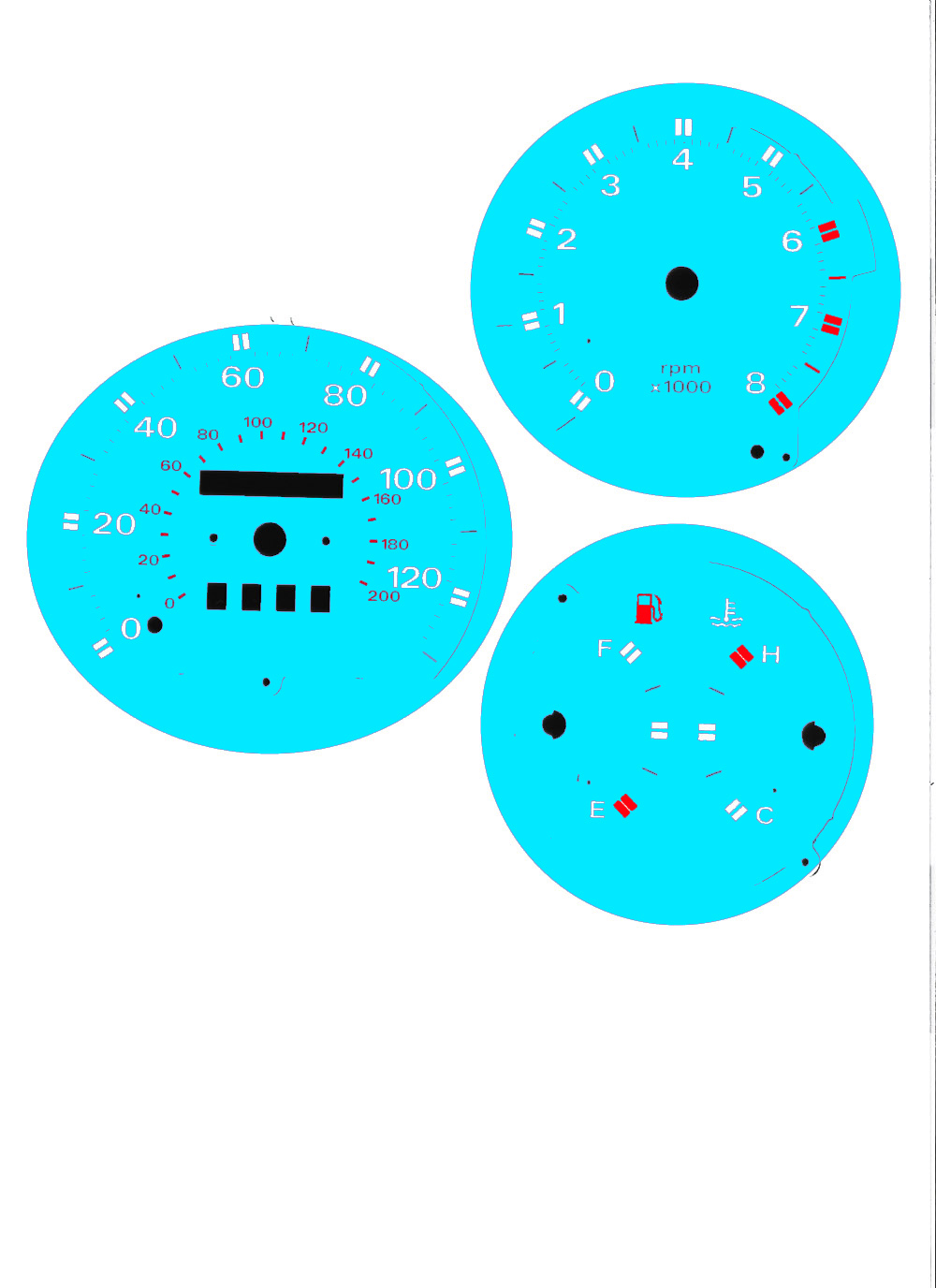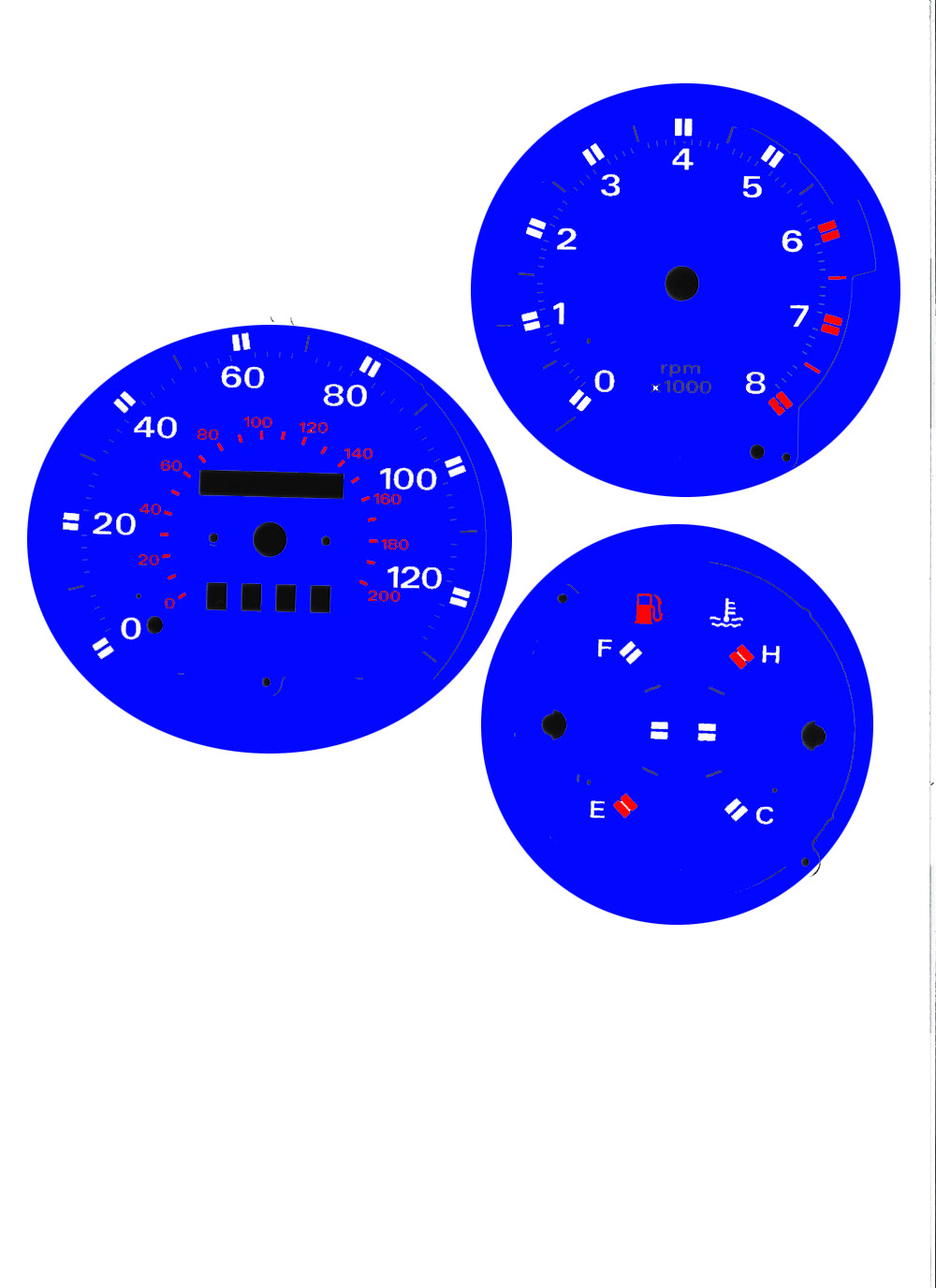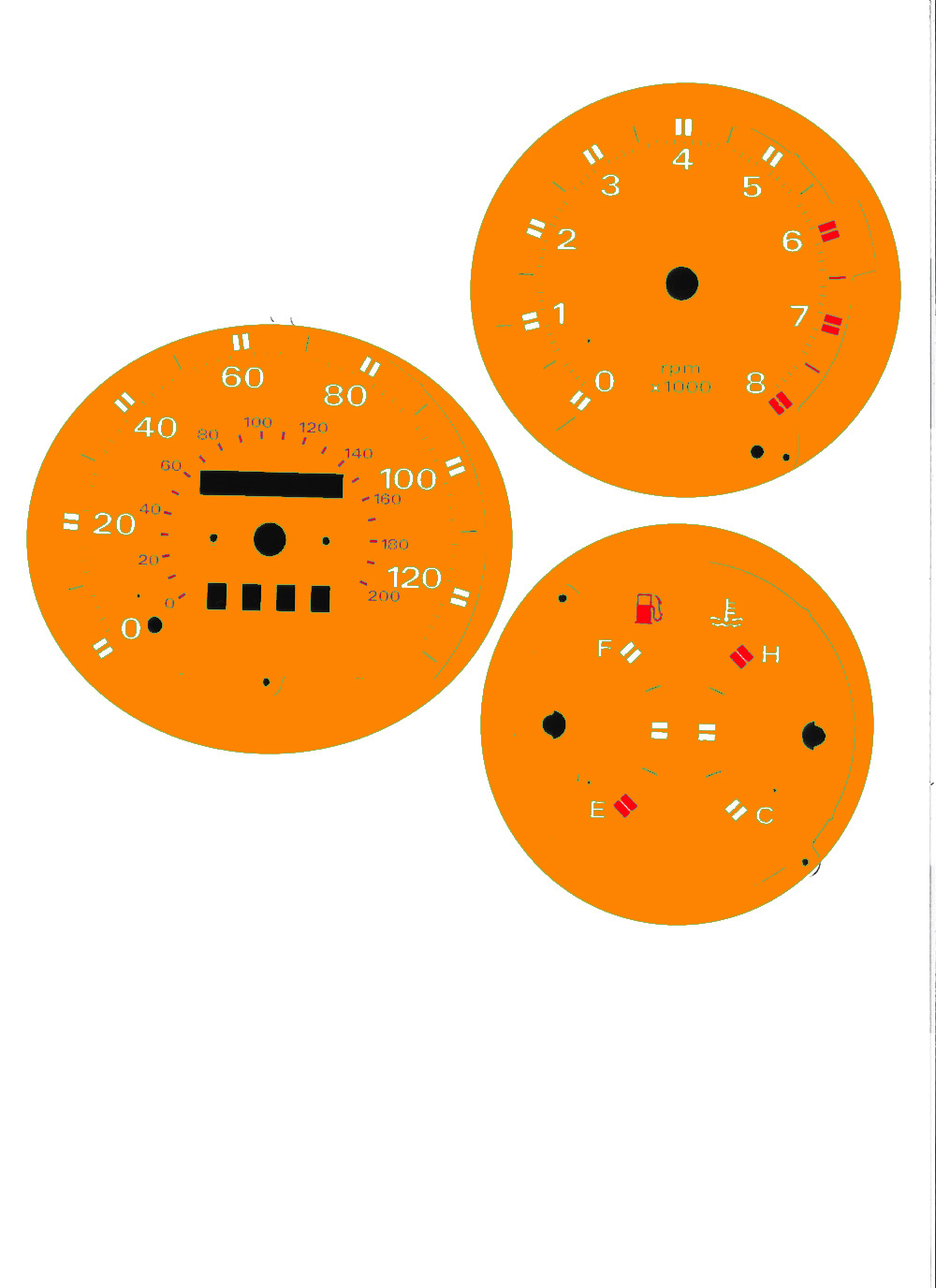 if you found this informaton usefull please post a comment and pics of your custom Dials!.,.