It was suggested that I start a thread on the trials and tribulations of my retirement project, known as the Jatalian.
The Jatalian will be the result, hopefully, of stuffing this electric start 315cc Lambordini diesel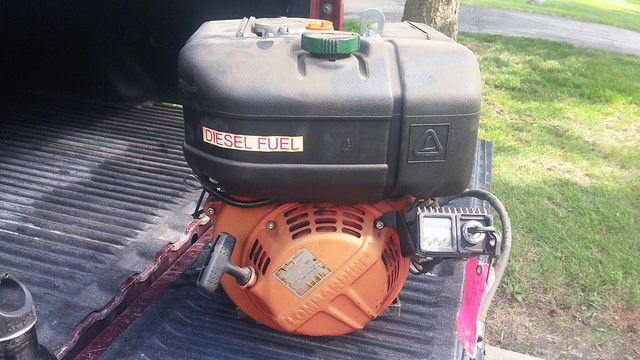 into this pile of parts that was once known as a Suzuki GS550L.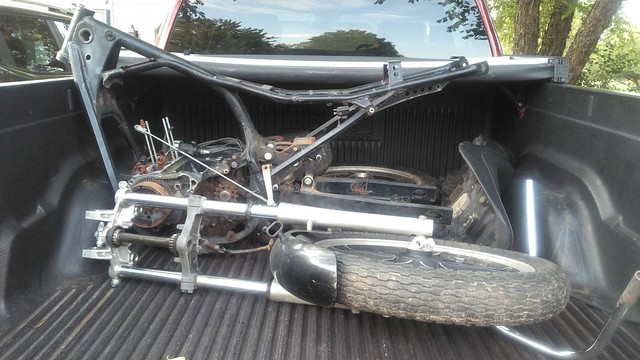 Japanese bike, Italian Diesel=Jatalian.
The original plan was to use the 'zukis 6 speed transmission even though the Suzuki in kit form was missing a lot more than I was led to believe. Not one to let things like that deter me because our motto at 'Outhouse Engineering And Fabrication' is "Measure Once And Hope For The Best", I tore down what was left of the engine.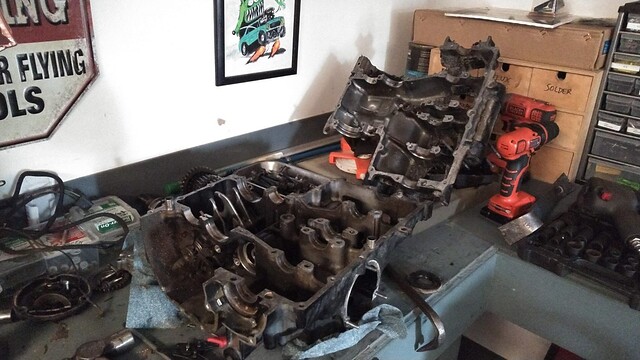 Then separated the crankcase from the transmission with long Sawzall blade.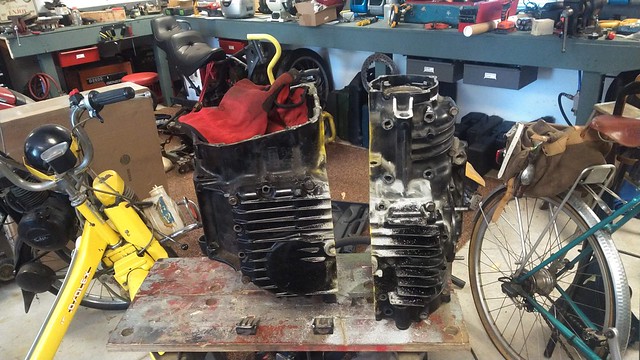 That lead to a lot of measuring, once, and head scratching. Like how do I stuff ten pounds of potatoes into a five pound bag?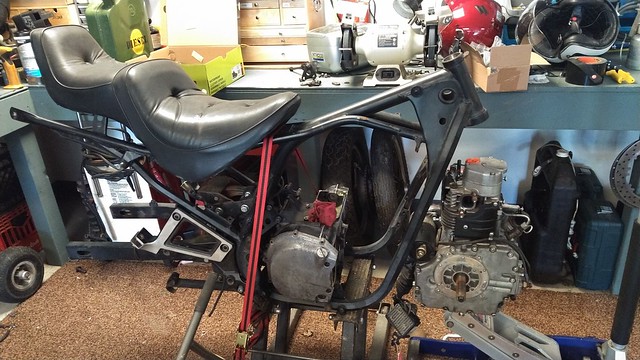 More to come.
Last edited: