Joined

May 29, 2003
Messages

4,990
Points

789
Location
The October issue of Retro Cars has a useful guide to tuning the Fiat FIRE engines (the 1-litre, 1.1, 1.2 8v and 1.2 16v units found in Unos, Puntos, Cinqs, Seis). So, being the thoughtful and generous copyright fraudster that I am, I've scanned it in for all you forumers to peruse.
Be warned though... although I've tried to minimise the file sizes, to make sure that the text is readable and will print properly the images are still pretty big. They're all between 300KB and 450KB in size, so they may take some time to download on a 56k modem.
Click the 6 thumbnails below, then right click the image and hit "save"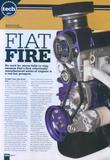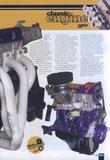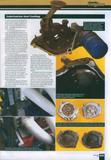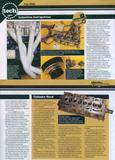 Images are hosted by
www.imagevenue.com
by the way, which seems a decent alternative to photobucket or imageshack as you get an unlimited storage period, unlimited bandwidth and there's no registration. Plus they automatically give you the forum code for the thumbnails above, which is pretty damn cool. Thought I should give 'em a plug having stuck over 2 megs of images on their server just now