Joined

Dec 14, 2009
Messages

1,150
Location
Please excuse the untidy welding, it cleans up perfectly well and has the strength it needs, considering I'm not having to pay someone 3k+ to do this work for me, I'm quite happy to put in the extra time on smoothing the body work. These are just the patches that have been welded so far, there are 5 more to go which will probably take about 2 days of working on them since none of them are nearly so complex as some of the patches that we had to make to fit these holes.
Passenger side rear wheel well: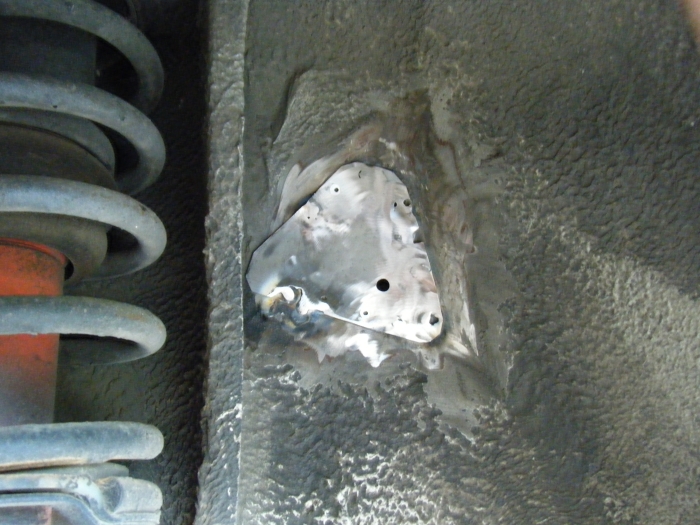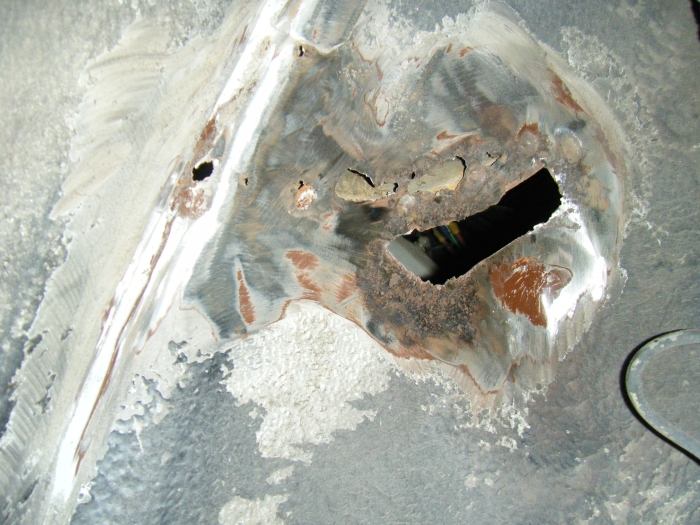 (this got cleaned up more than in this shot)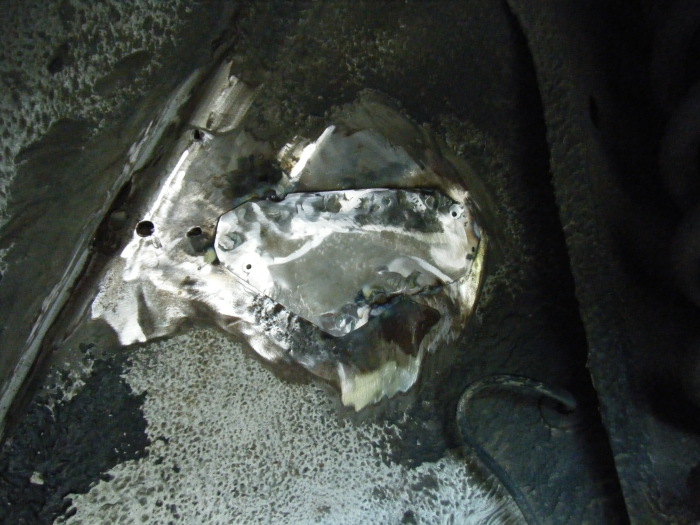 Drivers side rear wheel well: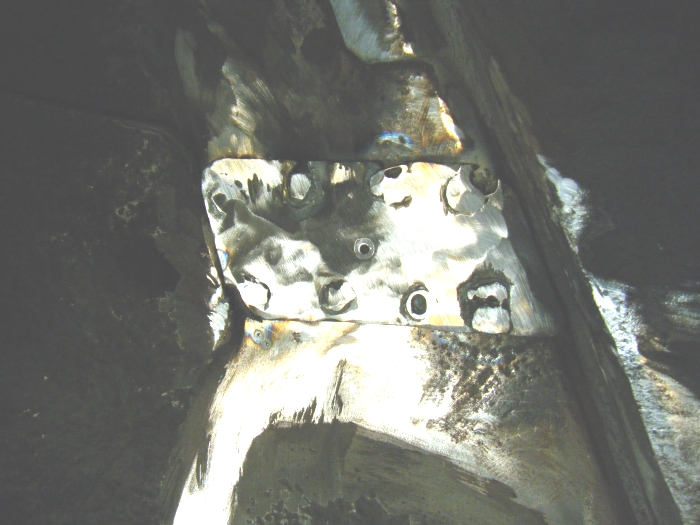 Rear storage: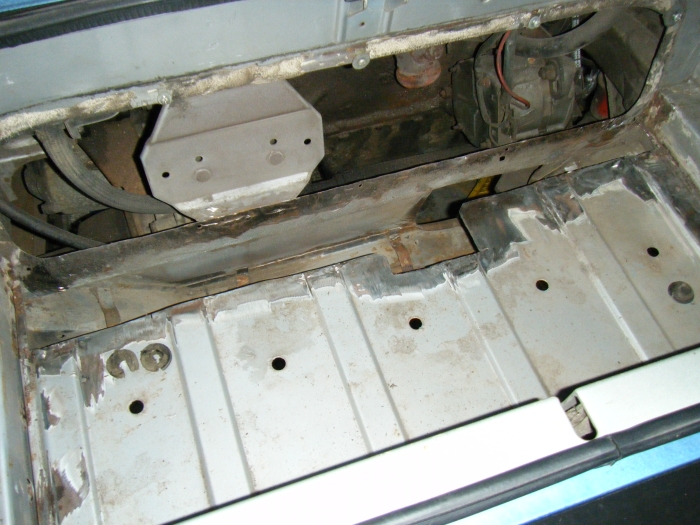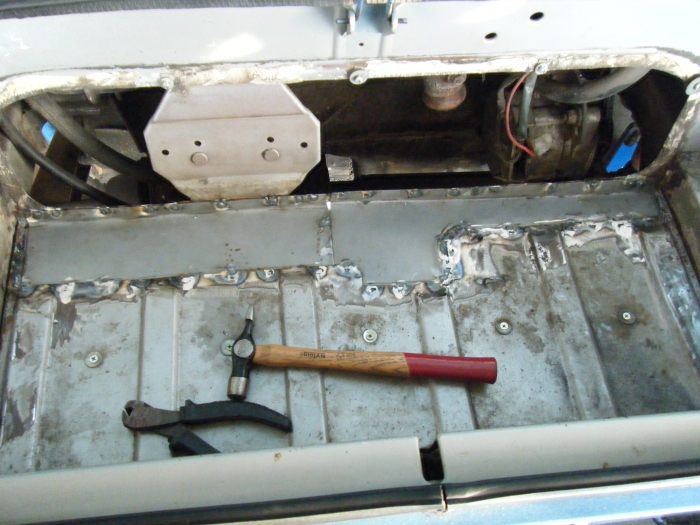 (Cleaned up with seam sealer painted over the seams, there is fish oil in between the plates.)
Passenger side rear sill:
The holes that started off like this:
Ended up like this: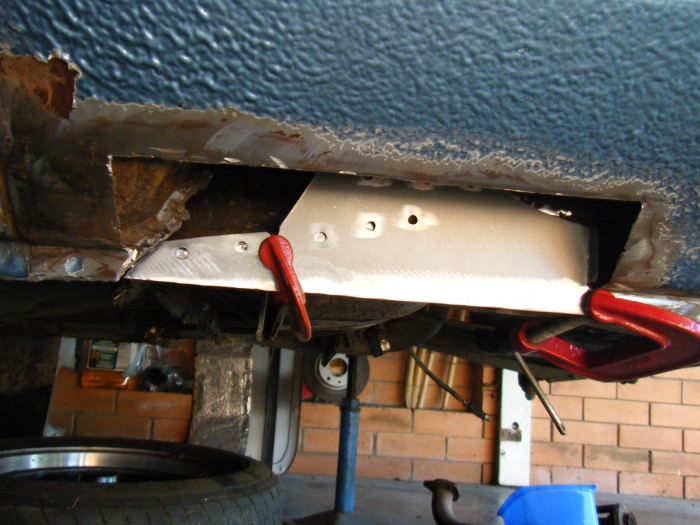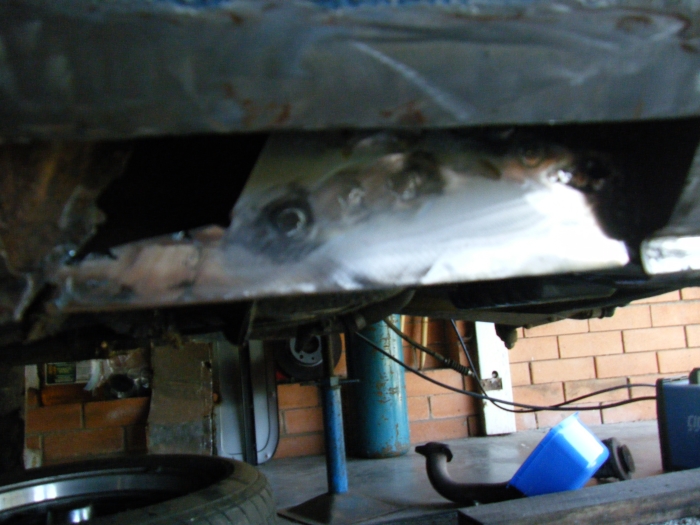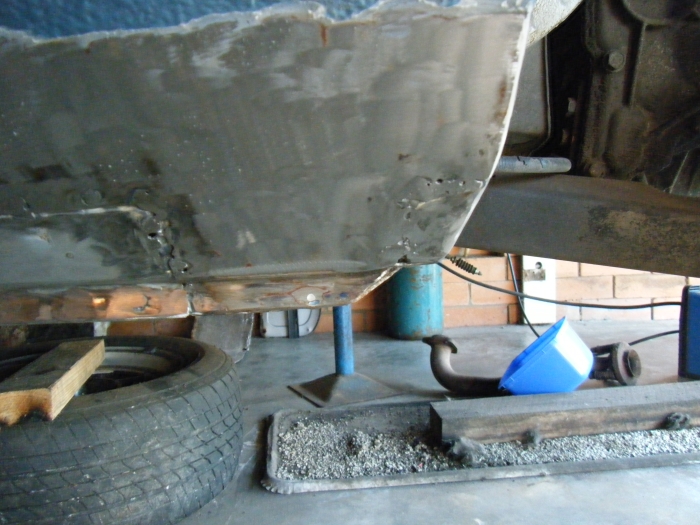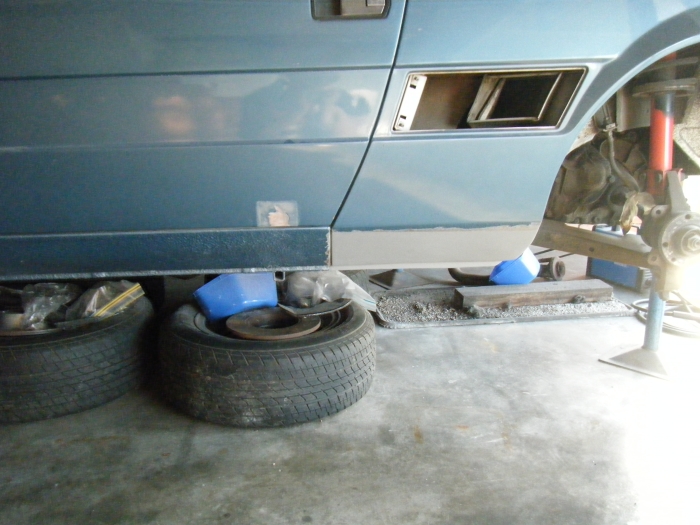 (About 90% perfect, there's a few areas that I noticed after spraying it that needed some more bog to bring them level with the rest of the panel. I'm not too concerned as I'll be replacing the ground off anti-chip paint that was there.)
Two other small patches that I've cleaned up, these are ready for body colour: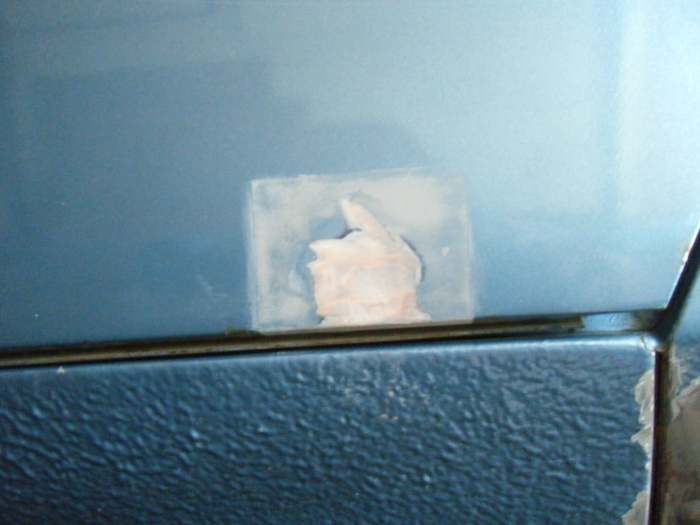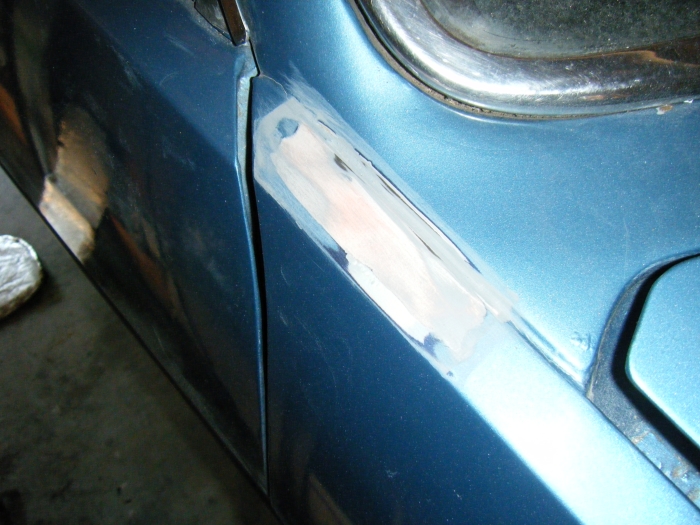 I've got plenty to keep me busy on all these, the wheel arches need fish oil, seam sealer and body deadener painted in there over the next few days, the work in the sill needs it's body work done before fish oiling and there's more rust holes to cut out once we get a new locking nut for the angle grinder.
Also found out my shocks are a set of koni's which you can't get anymore, which is quite a big win
That's what's been happening for the last 2 or 3 weeks apart from some general cleaning and fixing I've done in and around the engine bay. I currently have a list of about $500 worth of parts which I need to get around to ordering to bring the car up to a level where it won't immediately fail as soon as it's on the road. I need a full set of coolant pipes, water pump with housing, brake reservoir to m/c hose, I will also get brake pads and discs as they're cheap and it can't hurt.
I'm quite excited as the welding was the step that would pull the whole project together after a year of minimal work and constant complaints of "I wish my car was on the road".