remove rubber mirror adjuster cover, undo ring you see under that
remove cover in bottom right of the triangle mirror cover. remove the screw behind it. cover now pulls off, un plug the tweeter wire.
remove speaker cover there are some black screws behind there, no need to remove speaker, other screws are all along bottom of door pocket. 2 more screws under covers 1 at outer edge of door, 1 near bottom middle.
remove the bit around inside door handle 3 5mm Allen bolts the middle one is hidden behind cover again. now carefully pull panel away from door starting at bottom reach in an unplug speaker, then pull it off its poppers, it should now lift out up an off, you may need to help it of the door top with a screw driver.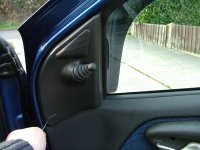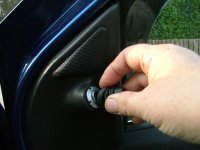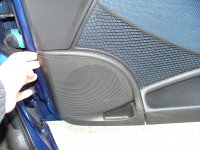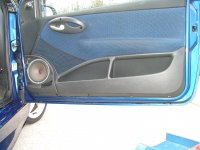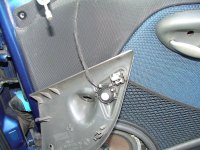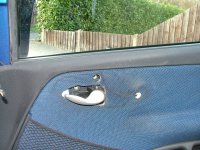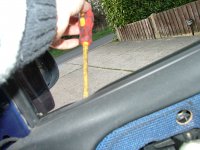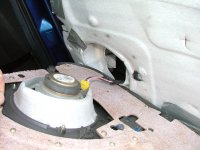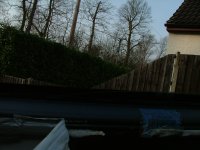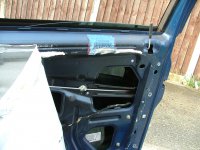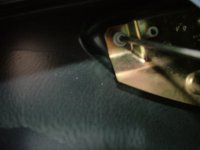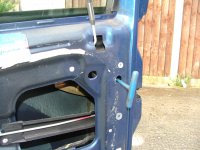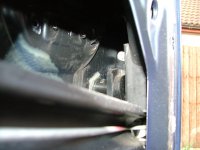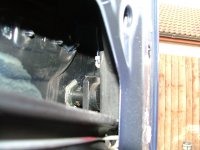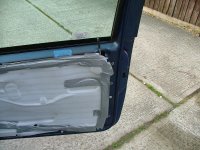 once door card if off peel back the inner cover, there is 2 alan bolts that hold the handle on an one white clip for the linkage, twist the white thing holding the linkage to free it, then pull linkage out of it.
remove the screw nearest the front of car fully but only remove the one nearest lock half way then remove the backing plate. when re fitting put the screw nearest the lock in only a few turns then fit plate before fitting other screw. then put linkage bar back into the white clip an turn clip so the fastener holds it in place