Its been a while so i forgot things like tools sizes, but this should be better than nothing.
before removing wheel(s) use 32mm deep socket to loosen hub nut,
this works with 17s not sure if it works with 18s you may need to swap wheel for space saver,
both my hubs never had nut covers if you have they need to come off first.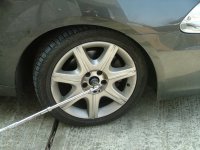 now jack car up support on stands remove wheel(s)
at some point i removed drop link cant remember when but it had to come off to make job easier.
remove brake caliper + carrier and disc ( see disc renewal guide if needed)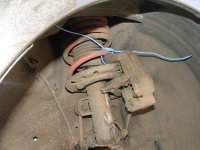 un plug abs sensor
now you need to remove the whole hub carrier.
that means remove track rod end, if you need to use a splitter use the screw type and cover fork with grease to protect rubber. i just tapped the bottom of mine after removing nut and it popped out
remove the nut n bolt that holds the bottom ball joint in the carrier.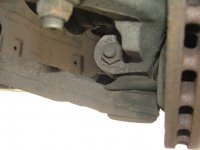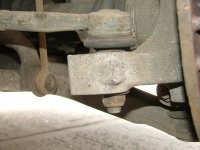 now remove the 2 carrier to shock nuts n bolts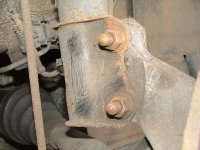 carrier now pulls forward out of shock and lifts off bottom ball joint.
Take it to a bench with a vice or other holder device.
remove the 3 bolts holding hub to carrier, chuck them and use new bolts to refit, a quality hub would have came with new bolts and a new hub nut.
clean up the carrier especially the hole in the middle.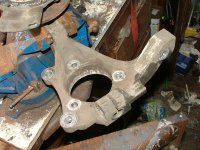 now turn carrier front side up, refit plate and new hub with new hub bolts hand tight, make sure abs wire is facing what will be the front of car.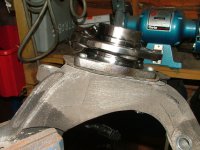 flip over now tighten bolts to 100 nm, then angle tighten another 60 degrees, then angle tighten another 15 degrees
refit in reverse to above.
use a new hub nut
other torque settings
drive shaft nut 3 stages. 1. tighten 150nm 2. slacken 45 degreese 3. tighten 250nm