Hopefully this guide is helpful to someone!
Today my horn suddenly stopped working. This problem is commonly caused by corroded connectors. The horn is located between the exhaust manifold and the bumper. At the right side of the radiator.
Jack up the Seicento and put it on axle stands (not necessary, but comfortable):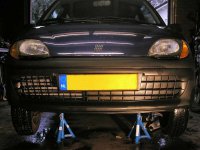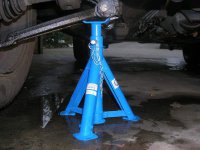 Locate the horn: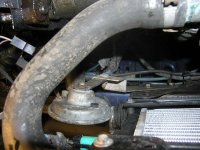 Check for corroded connectors and wires. Check for 12 V at the connectors when pushing the button. Check the horn by directly connecting it to the battery. In my case the horn itself was broken. I bought a new one at the local shop for 12 euro.
New and old horn side by side: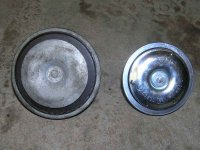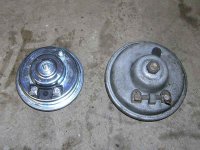 Simply bolt on the new horn and connect the wires: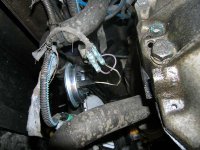 The new one makes a lot more noise
By the way, note the shiny radiator, it has just been replaced
Kind regards,
Anne