Introduction
Well after finally scrapping the family runabout, a 1998 Vauxhall Corsa Breeze nonetheless (Awful car). I have now convinced the family the next runabout car should be a Fiat. Named the runabout because that's what it is, its nobodies car really, everyone will drive it from time to time. The new owner who will drive it the most is getting a little older now, the gear changes are getting crunchier so we opted for an auto, speedgear = :slayer: Sooo smooth.
Anyway here it is, 1.2 16v, 50k on the clock.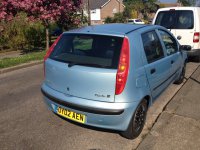 Boom Speedgear awesomeness.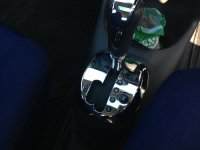 Not a huge fan of the fake alloys :yuck:, not sure if I should take them off and just run steelies, ideally I want to put alloys on but its not my car...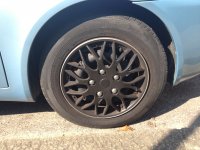 Also want to clean the headlight lenses up. they're slightly yellowed, any tips?