Introduction
http://www.ebay.co.uk/itm/111666854791?_trksid=p2055119.m1438.l2649&ssPageName=STRK:MEBIDX:IT
Picked up the above yesterday after having a good look around it.
Big thank you to Ladislav and Lynette for making it such a pleasant transaction, two big Fiat fans!
I know they'll be reading this, and once work starts, I'm sure they'll follow with interest.
Here we are safely back at the workshop, Oslo doing the honours yet again with the A frame..........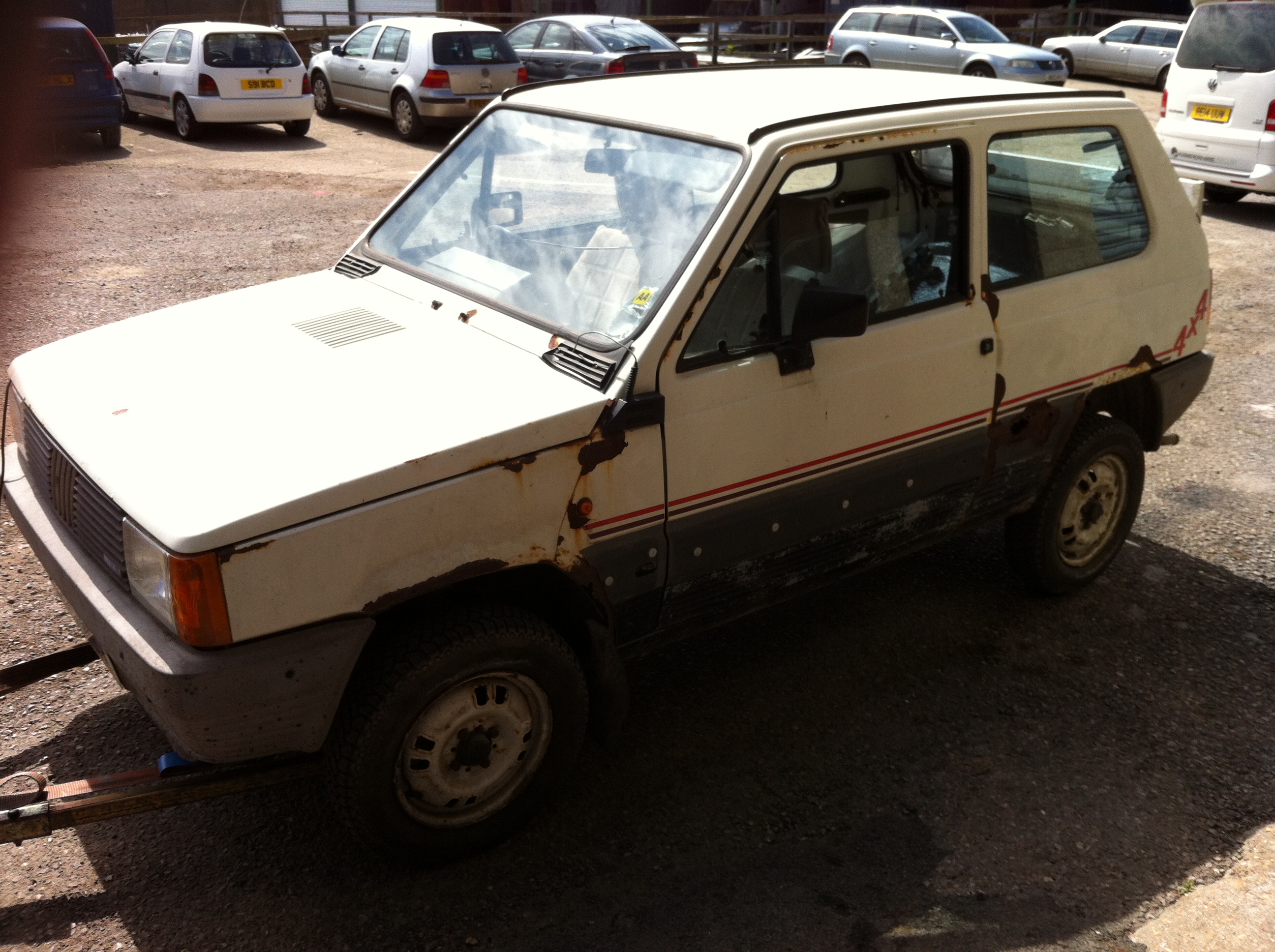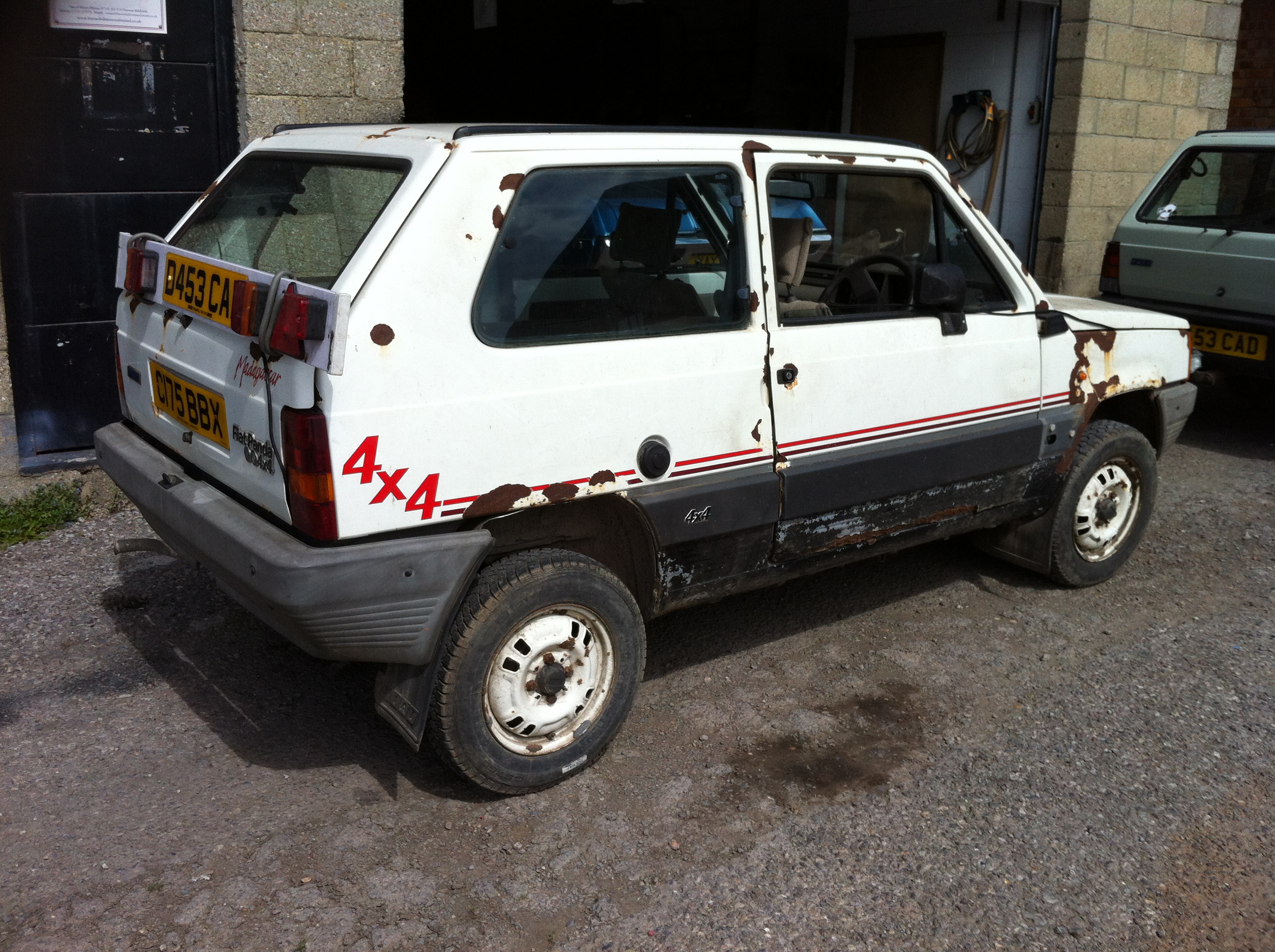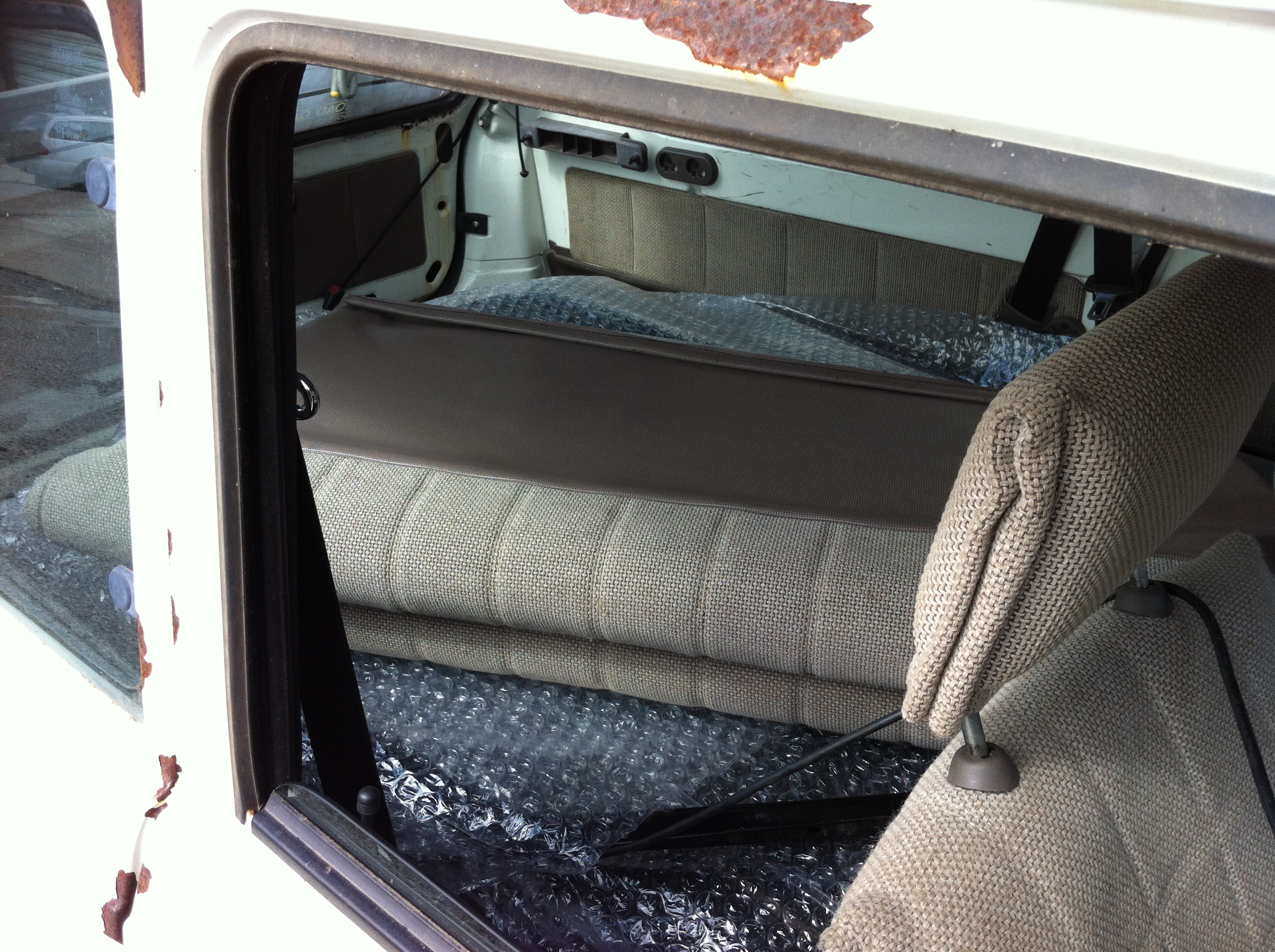 Ladislav included a few extra spares in the sale as well as the panels in the advert so the Madagascar and oslo were pretty loaded up for the trip home.
The car is very rusty as the pictures show, but as the listing describes, what you can see is all there is. Floorpan, sills, rear seams etc are all good, so apart from the tailgate I have all the panels I need to repair the shell.
I haven't had it running but Ladislav did connect up an external fuel supply and assures me it started up and ran fine, but the main fuel tank will need draining and cleaning. Engine, gearbox and drive train should all be fine at such a low mileage so I'm only expecting to need to work on the brakes and suspension in order to make it mechanically A1. Even in it's current state though you know it's going to be a good un, it just sits so fresh and perky that you can tell the rust does nothing to hide it's potential.
One of the best parts about this little Panda is the interior. Although the car has been off the road for six years now it must have been stored quite well because there is no evidence of damp or wear inside, it should be quite a straightforward job to bring it up to like new.
So there we have it, another Mk1 4x4 joins the gang, never thought I'd have one so am very surprised to be in this position. Nothing will be done to this one or the green Farm find just yet as I have too much to do already, but I'm really looking forward to turning these ugly ducklings into swans.