Introduction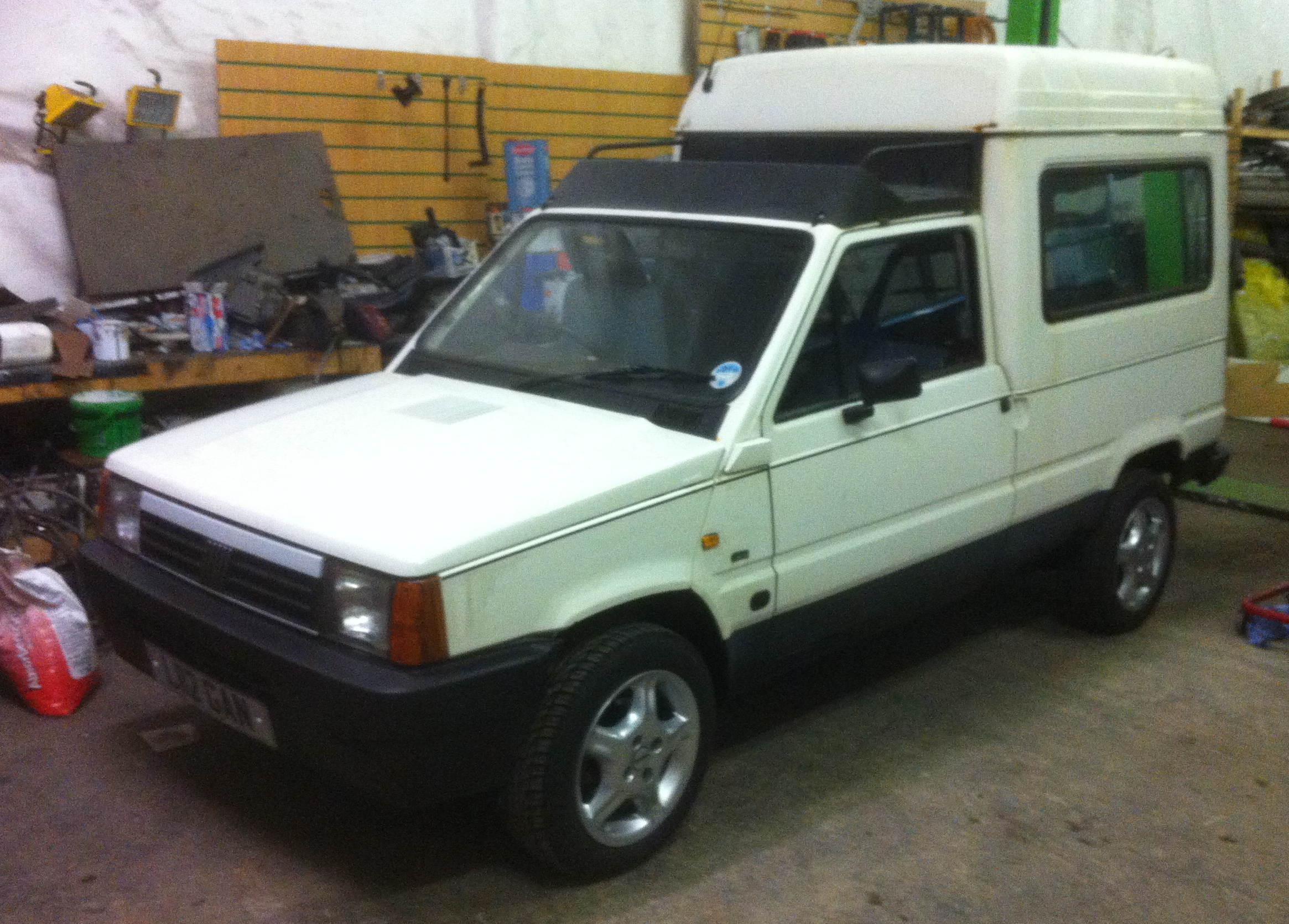 I picked this little beauty up on Monday.
I already have a red Seat Terra Vista that I plan to use as my work van, but because I have a few mods in mind for that one it won't be ready for a while. Oslo has been on duty in the mean time and is doing a great job but sometimes I need more space, and I'd quite like to semi retire Oslo. I can't fit a towbar to either of the Terra's as they've been converted for wheelchair access so Oslo will still be called upon from time to time.
So, once I get an mot on it, this will be my new workhorse.
The initial inspection has shown up a couple of areas of rust where the floor meets the sills. Both bottom ball joint boots were split, and two of the exhaust rubbers were on their last legs. All this has been attended to so it should pass an mot now, although there is a question mark over a couple of other parts, but for now I've decided to put it in and hope the tester is having a good day. We will know the result soon.
As well as the mot prep you may notice that I've changed the look from a Marbella to a Mk2 Panda. Casper donated his old bonnet, the blue clx donated his old front bumper, and Bo the Selecta donated his grille and alloys. I did change the tyres before fitting the alloys though. They are 14" Punto alloys and when fitted to Bo they wore 165/60/14's, I've fitted a mixed bag of 175/60/14's for the van as I wanted to maintain the overall diameter so that the gearing didn't suffer.
Believe it or not I haven't washed it yet! Normally that would be the first thing I'd do, but it needs at least a full day to bring it up to scratch, time better spent getting it road legal as I really need to take a ton of stuff to the dump.
It drives very nicely. 1.4 diesel with a 5spd gearbox, I think they're sourced from the VW Polo Mk2 but I can't find a great deal of info about this. Mileage is 62k and the engine revs quite nicely for a diesel. It's no racing machine but performance is perfectly adequate for my needs. Really looking forward to using it now.