Introduction
Introducing our Mk1 4x4 bought late last year.
Some of you saw it briefly on ebay, but I was quick off the mark with this one and made the owner a buy it now offer he could not refuse, then picked it up the next day.........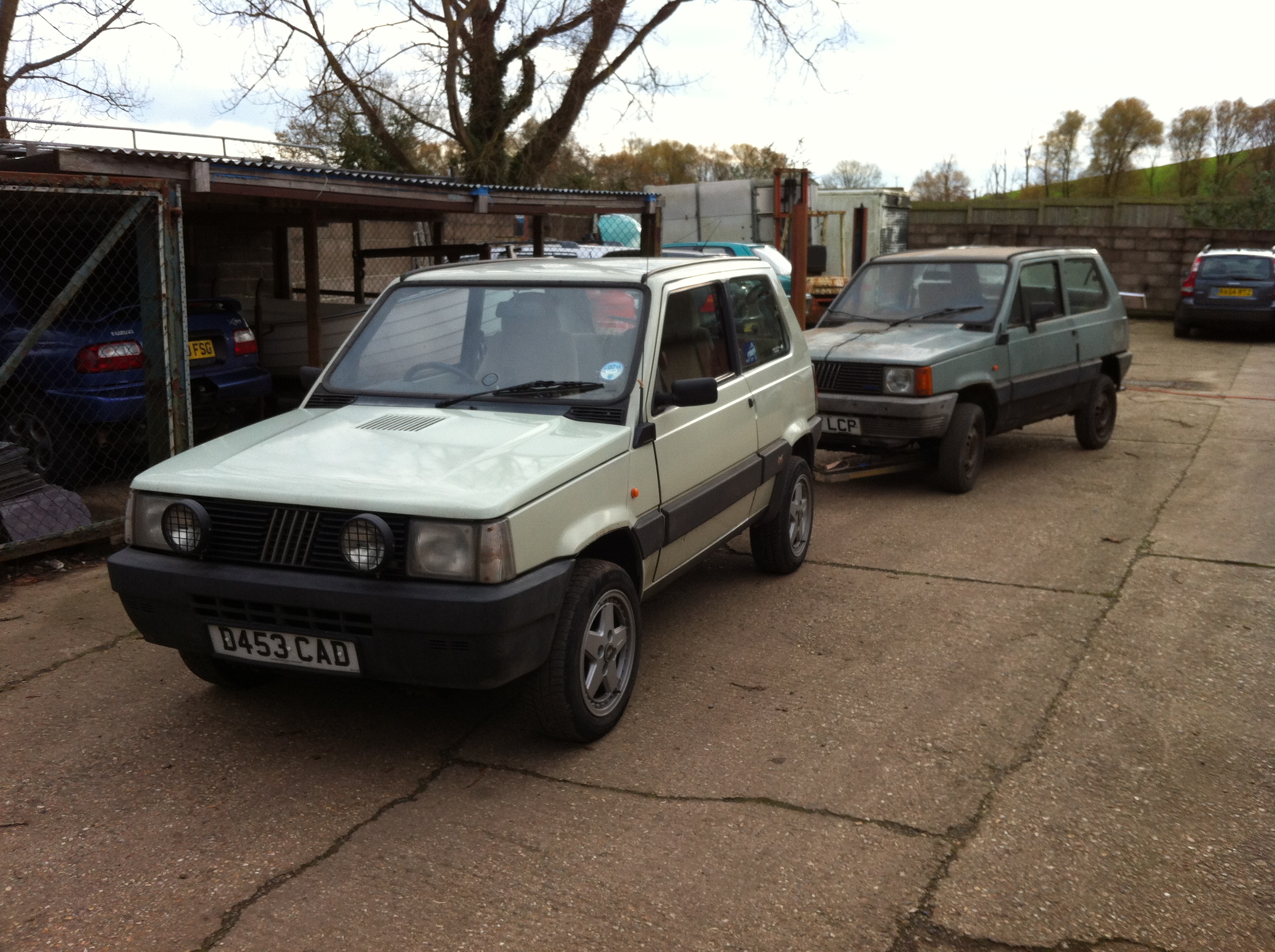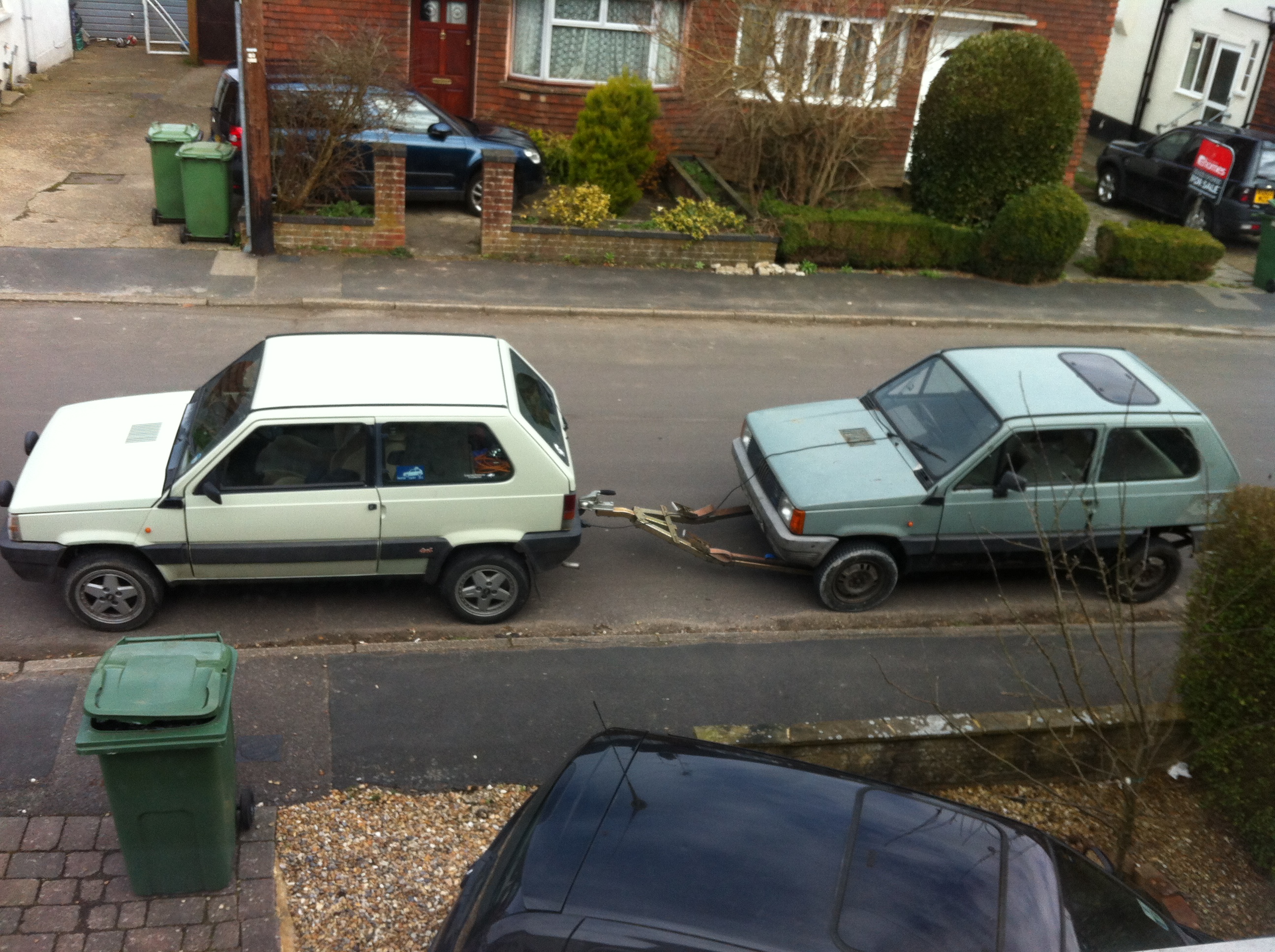 As you can see from the last pic. it has a sunroof in an unusual position...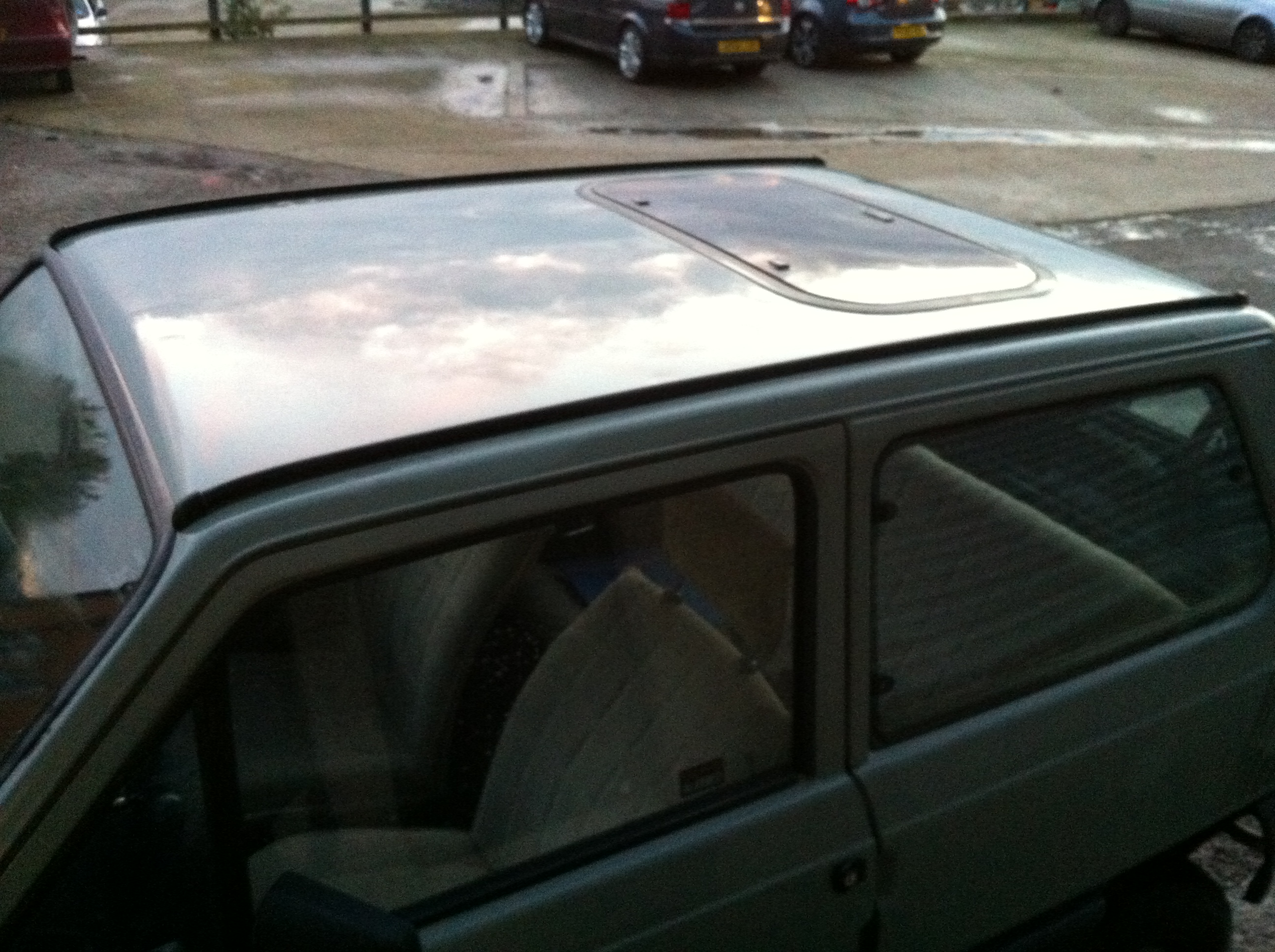 The Guy I bought it from had rescued it from a farmer who had stored it for the last ten years. When it was last in use they used to remove the sunroof glass and the back seat so that they could stand up in it and go shooting. The eBay listing made no mention of this.
Looking around the rest of it once I was home it checked out pretty well.....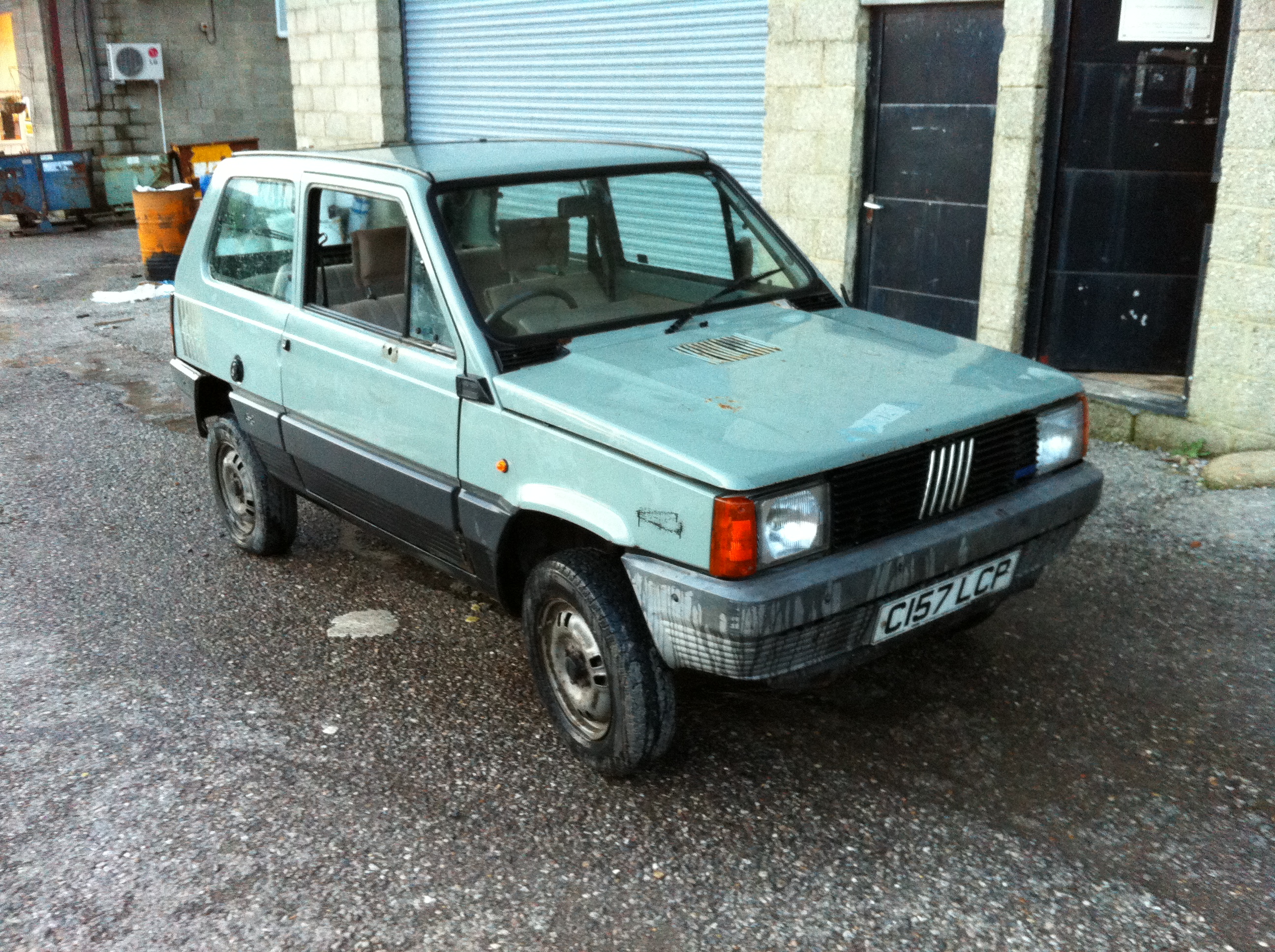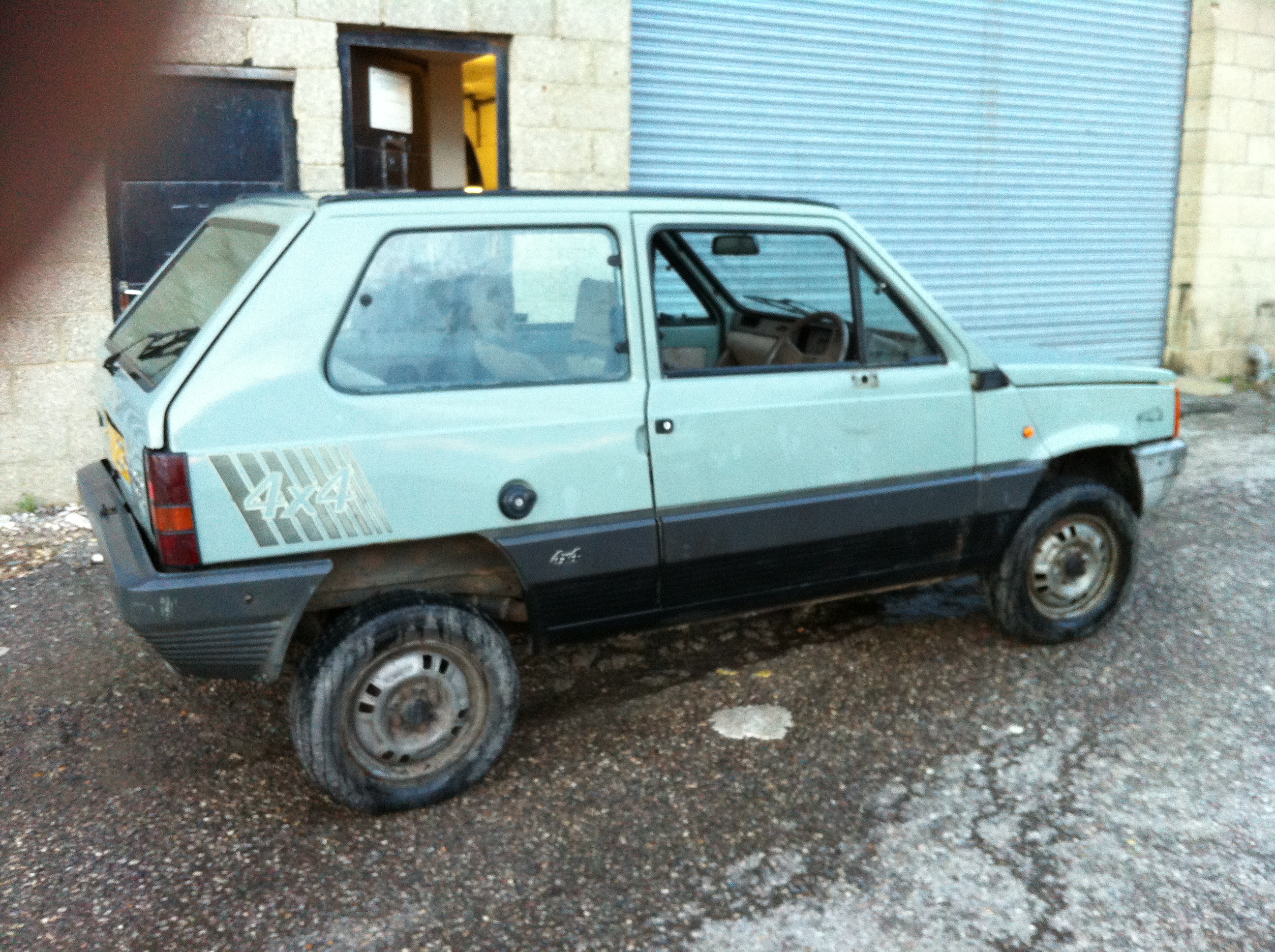 The sills all seem solid, any rust is largely cosmetic. It starts and drives ok, in fact I don't think it would take much to put an mot on it!
Some of you have seen it in the flesh as it was on the Fiat Motor Club GB's stand at the restoration show in March as a 'barn find' exhibit.
It enjoyed the show so much it was last to leave
........
In my opinion a Mk1 4x4 is pretty much top of the tree for a Panda collector so it is most definitely a keeper. I will probably put it through an mot test, fix what's needed and run it a little as it is until I decide how far to take a restoration. One thing's for sure, the sunroof must go, probably swap it for twin fabric ones.