My Blog of what i'm doing to my car, usually with really detailed pics so i can turn them into a guide at some time!
Operation - Center Console
---
Ok so have been waiting for a while for the perfect console, one thats electric, a mk2 and importantly isnt covered in vast amounts of mold or gunk! And had a working latch!

So yestarday i found one off a W Reg Marea that had only come in the day before and was untouched...

So after spending a while taking it carefully to bits i called my mates over to give us a hand as was on top of a frame work and had to access via a set of small ladders, they couldnt beleive all the stuff that was comming out.. there are quite alot of parts.
Anyhow a very reasonable sum of money latter they were in my mates boot and my bag, take a bag for all the bits an bobs, and strip everylast bolt or screw out including the framework and venting.
So started cleaning it today, i strip everything down to its component pieces then clean in the bath with cleaner and the shower hose and sime agitation from a brush, as grit and dirt gets trapped everywhere. Of course took the armrest off and cleaned up with upholstery cleaner, and the electrical conmponents with ear buds and contact cleaner.
Now at stage 1 all parts clean: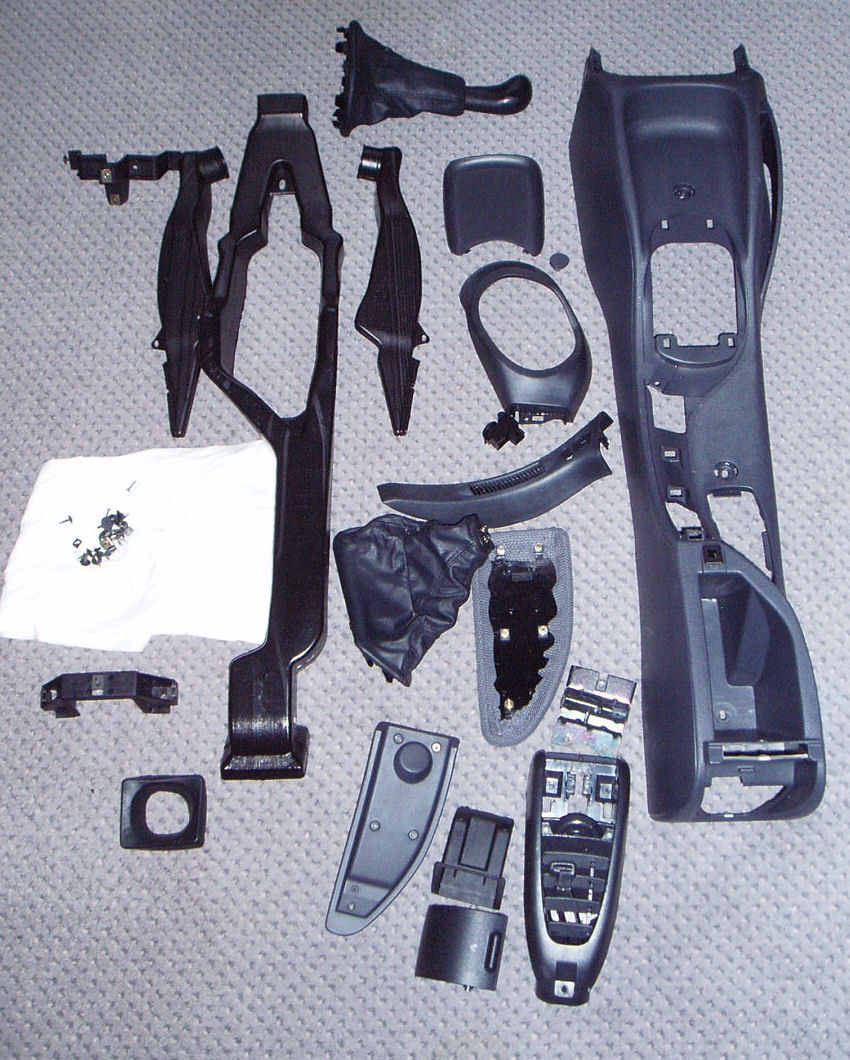 Need to see about making up a new gaiter for my gear stick before i add to the car, as the HGT has a nice leather one. But is a different fittment to the console one.
Who knew there were so many parts!

Managed to get the gearnob off the gator with some minor shoving, much easier after i found the ring securing it!

Views
1628
Comments
1

Comments
Posted 04-03-2007 at 16:58 by

Luke