Joined

Nov 30, 2005
Messages

2,181
Points

364
Thought I'd break cover with the punto. So far:
-Body coloured front bumper (awaiting rear completion before being added to car)
-Fogs
-JBL 3.5" speakers up front
-Sony Xplod 4" in the rear
-JBL 12" sub
-JBL 75.2 amp bridged for sub
-SPLX300 amp for the 4 speakers
I don't actually play my music that loud...much, I only really did all the sound stuff for the quality, as the standard punto system is rather crap.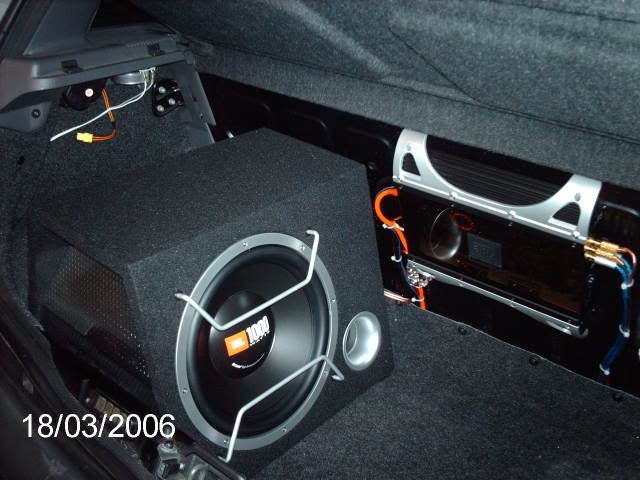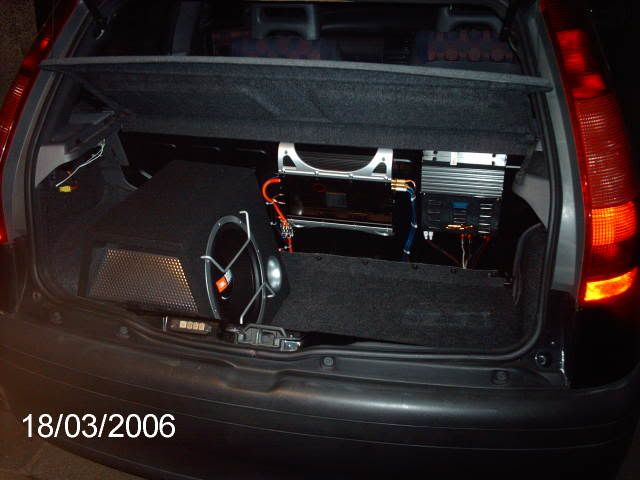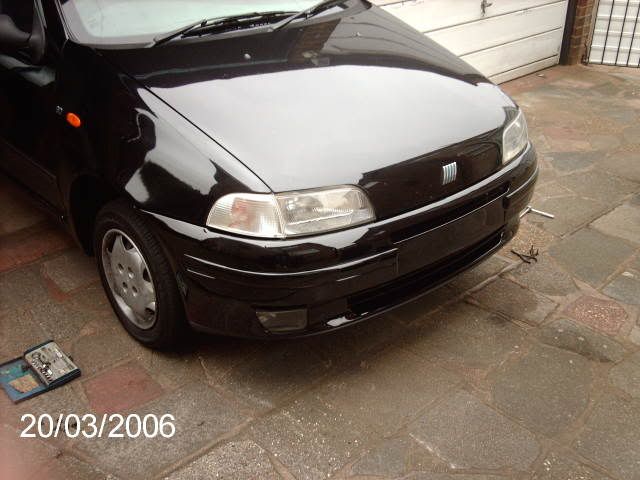 Awaiting things to be done, in order:
-Get rear bumper sprayed black
-Colour code mirrors and bumpstrips
-Engine rebuild from head up (sounding a little tappety, valve oil stem seal/s could be leaking a bit on cylinder 3 (sooty plug, compression fine on that cylinder). Also suspect the head gasket may be slowly expiring, still to get expert opinion from garage before proceeding. Tricker TB and 75 cam might fall into the engine at this stage too
-Alloys, 15 inch, 5 spoke, multispoke, black or silver?
-Lower, only a tame lower but the the punto looks like a 4x4 as standard!
Then I shall be done, I only want subtle mods to make it look respectable, I'll concentrate on buying a new car once I'm in full time work.
Of course the above is money and insurance hikes dependable, around here the premiums are sky high, let me just say I'm paying over 2 grand for a years worth, that is after searching around for ages, my mates are all paying around the same too.