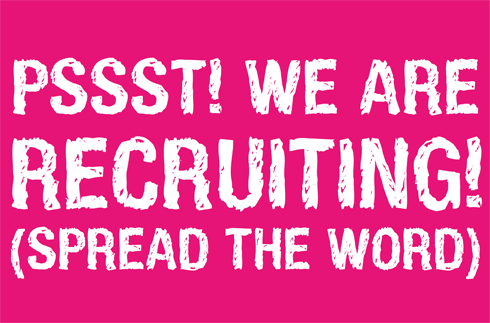 As you're all aware, the forum finally got brought kicking and screaming into the latest decade (literally, that last codebase was from 2013 or something ridiculous).
Along with a new design and all the new features, we are also now looking for a new team to help promote, moderate and make the forum great again!
Part of what made the forum awesome before, was having a strong moderating team with passion to keep their sections alive, welcoming new members and generally being the "voice" of their model.
So that's where you lovely people come in - what we are looking for is new team members who are:
Passionate about FIAT and the forum
Able to commit a decent amount of time each week to their section
Help promote the forum externally (social media, attending events etc)
Full of ideas and willing to share those backstage to keep the forum fresh
Willing to join in staff discussions and help steer the direction of the forum going forward
Having a strong staff community really makes a difference when managing a site like this, so bear in mind we don't want someone who will just deal with a few posts here and there - you need to be a team player!
Sound like you? Wanna be a part of the bestest (real word, I promise!) FIAT forum in the world? Then great.....
Fill in an application here!
Or if you have any questions, just post them up below
(Oh there is a 50 post / 30 day requirement to sign up, but if you really want to do it and you have the passion, we can work something out!)