Hello,
I need your help at changing cambelts and timing belts on my Fiat Coupe 2,0 16V from 1996.
I found this drawing in the Internet and I understand it, but it is not exactly my engine. Because the timing marks (6 and 6) on the camshaft sprockets are in different position on my engine.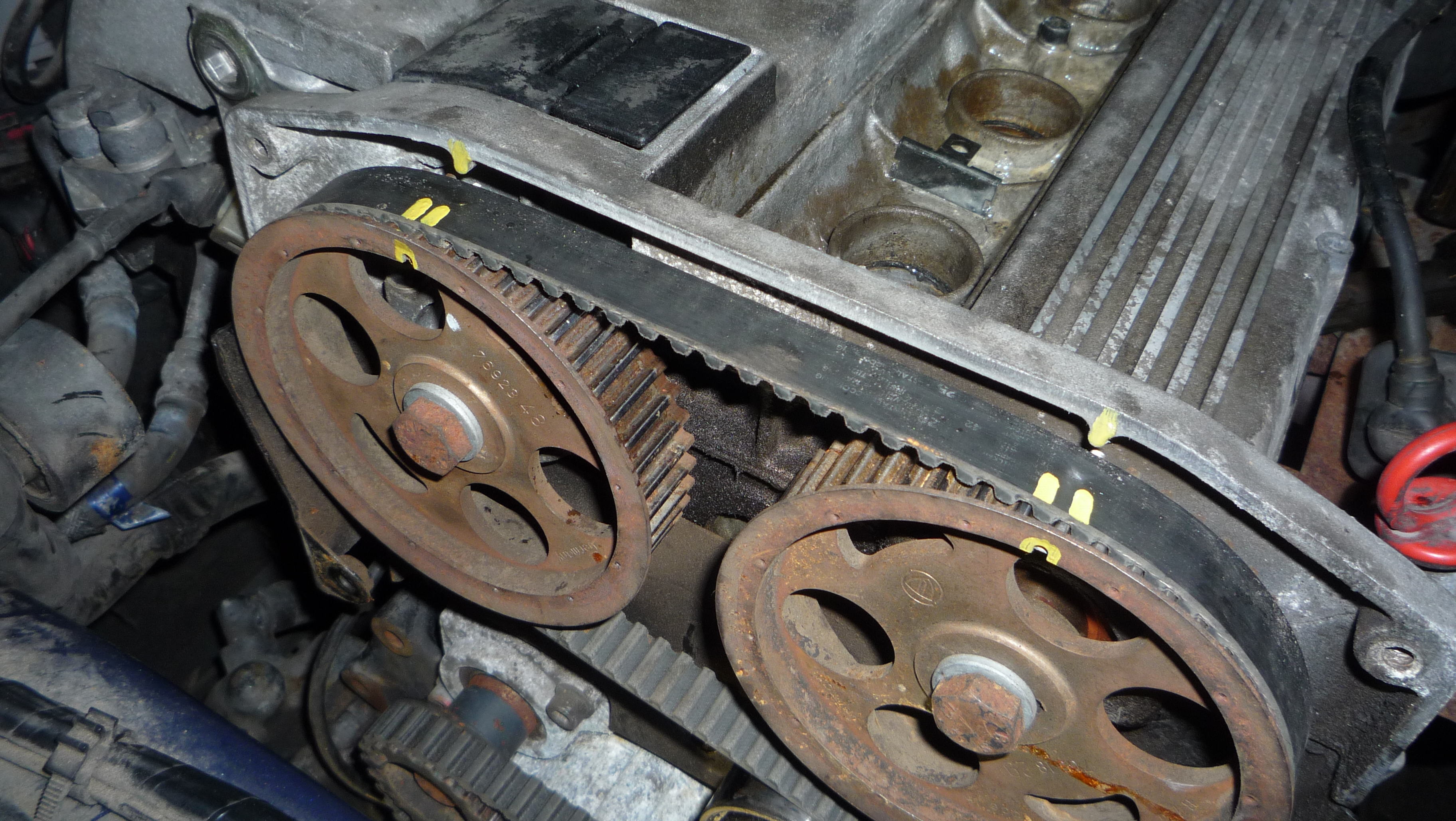 Like you can see on this picture, the position of the marks is slightly different than on the drawing.
All I need now, is the drawing from above but with the timing marks of the camshaft sprockets in different position like on my picture.
This would be perfect and really helpful to make me sure that I have the correct drawing for my engine.
Thanks a lot and greetings from Germany
Luis