Joined

Feb 16, 2005
Messages

5,983
Have my arms and brakes off, so fitting the rear powerflex.
I read about burning them out, but didn't want to get stinky etc.
Not sure if anyone's done them like this before, but you need:
hex headed bolt
2 leg hub puller
Put the bolt in the metal sleeve, place the pullers feet on the insert lip, tighten
Wear glasses and protection, if the puller slips off, it had a LOAD of potential energy, and stuff travels 10+ meters! Not nice if it hits you in the head.
Takes about 4 mins per bush.
Here are the pics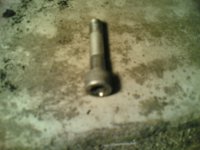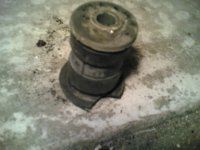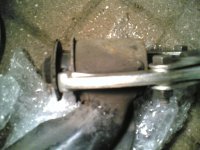 Now I read a tip about removing the metal sleeves, but can't find it. Any ideas??
Cheers,
Kristian