Just wondering what brands people suggest for simple alloy cleaning?
That is to say, quick and simple. I'm not looking for a "show car" finish. I keep my Evo looking new by wiping them every use with a dry microfibre cloth. Far from practical for everyday use and that is what the Panda is for.
Any opinions of Sonax Xtreme?
For the last two years on the Panda, I've been using Sonax Xtreme wheel cleaner on the alloys. Can't say I notice any damage to them and the product certainly cleans them up.
Here's a wheel with about 3 weeks of brake dust on...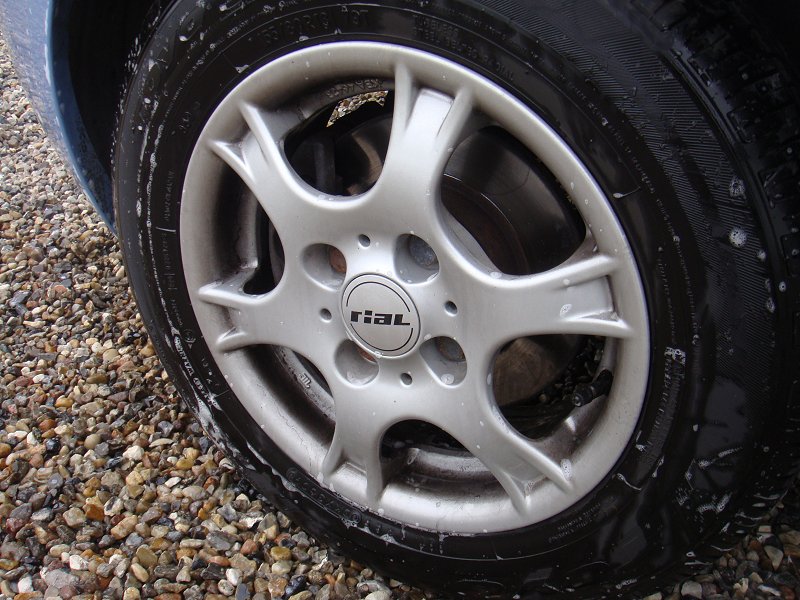 After applying the Sonax it turns purple (even the brake disc)...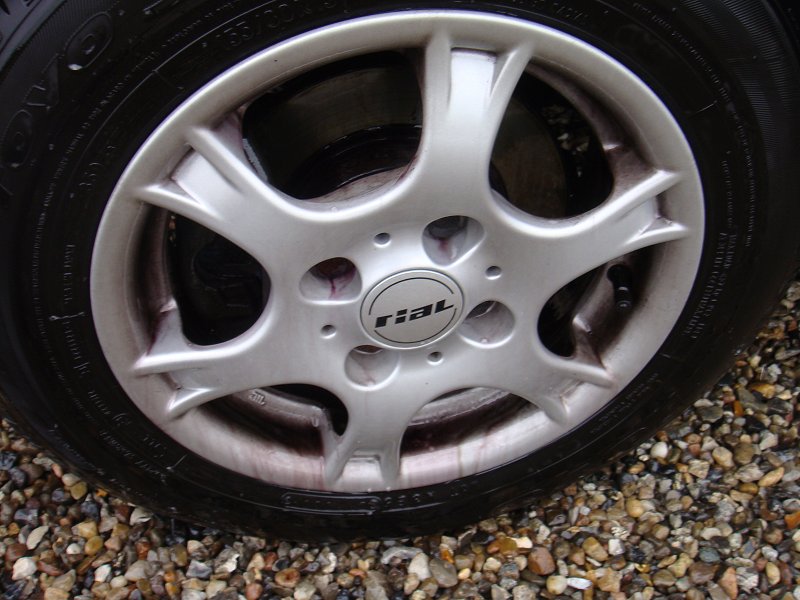 Given a couple of minutes to work and a very good wash off afterwards..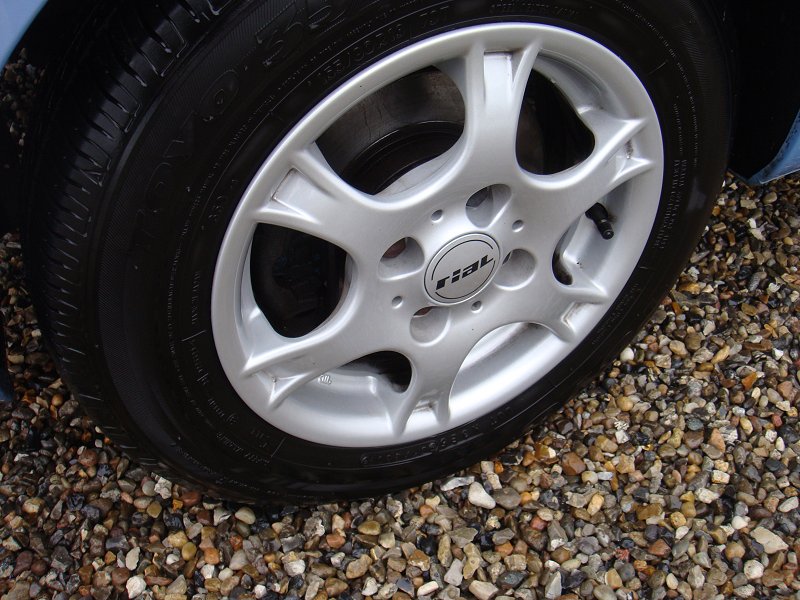 Rather clean, but is that purple stuff doing any good to the alloy, the brakes or even the tyre?
Hmm, yes I do know my nuts are rusty.