Joined

Oct 1, 2017
Messages

6,296
Points

1,890
Location
If I had a pound for everytime that question had been asked on the Mazda 3 forums..

I'd have at least 3 quid...

There's no fairing over them etc, just a lamp unit hanging on the clips on the bumper. Unless they do it entirely different on a 2.
Just went for a look see on that one that was parked in the main road yesterday - but, of course, it isn't there today. Maybe a commuter? Anyway I've been looking at ebay for Mazda 2 rear bumpers and come across quite a few, two of which gave a really good view of where the lights are. Looks like it's just a gaping hole without any "closing" panel around the lights. Here's one which gives a good look at it: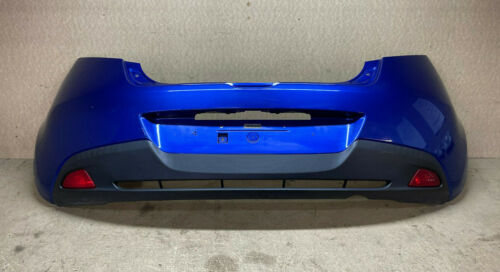 Find many great new & used options and get the best deals for 🌟 MAZDA 2 SPORT MK2 REAR BUMPER ASSEMBLY IN BLUE COMPLETE 2007-2011 at the best online prices at eBay! Free delivery for many products.
Still intending to take a squint at that one which is sometimes parked out in the main road, but I think that's just how it is, in essence a gaping hole with two wee light units at either side. Mind you it's only visible if you get down on your knees and stick your head under the bumper. Not visible when just standing behind the car.