Replacement bulb for dipped headlight is Hella CA1255X or equivalent.
Unbolt washer bottle and unplug it. Pull hoses for washer loose and lift/ \rotate out of the way. Access from below OK without removing wheel or panels. Use a small socket.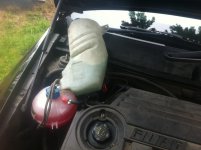 Unclip cover.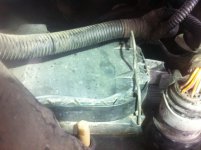 Replace Bulb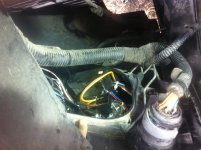 Another view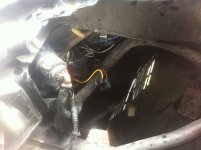 When replacing cover give it a wriggle to make sure it is secure before snapping clip back in place.