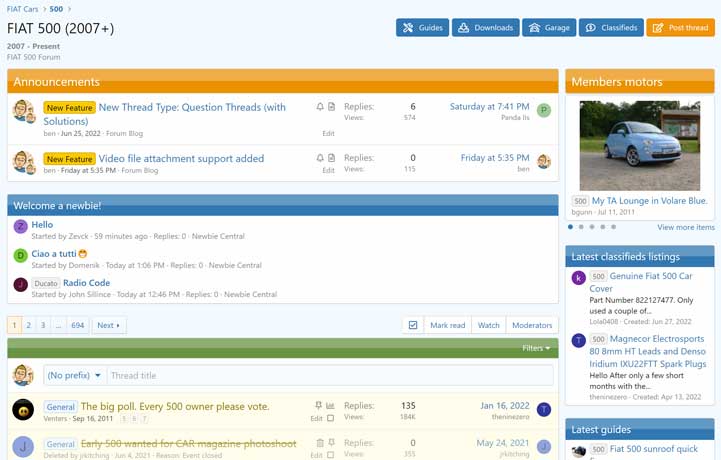 As I keep working out how more of the code works on this system, I'm able to add more of the original forum features back in - and I think this might be the last remaining one.
For the model forums now, the much loved sidebar has returned which lists the latest garage items, classifieds, guides and downloads filtered for that specific model - hopefully giving everything a bit more exposure. It's set to show 3 of each item, but you can click the heading bar to see the full list
It shows up on the right hand side when browsing on the desktop and flattens down horizontally at the bottom of the page on mobile (scroll to the end of the thread listings). TBH I'm not sure about keeping it on mobile as i doubt many will use it and it might make things a bit more confusing? What do you all think?
​