To create a new proxi file (once you have changed things that need a proxi alignment).
For example changing an airbag module. Prior to any proxi alignment it is advisable to create a backup first. See guide
This is repeat of an old post on how to create a backup of the MES proxi file
www.fiatforum.com
These example screenshots are from the simulation mode. Where something is circled in red then click on that button or press the relevant key (eg F10 or Y).
With
Multiecuscan
: Connect to the body computer using the CAN setup/Proxi Alignment menu using the Yellow adapter.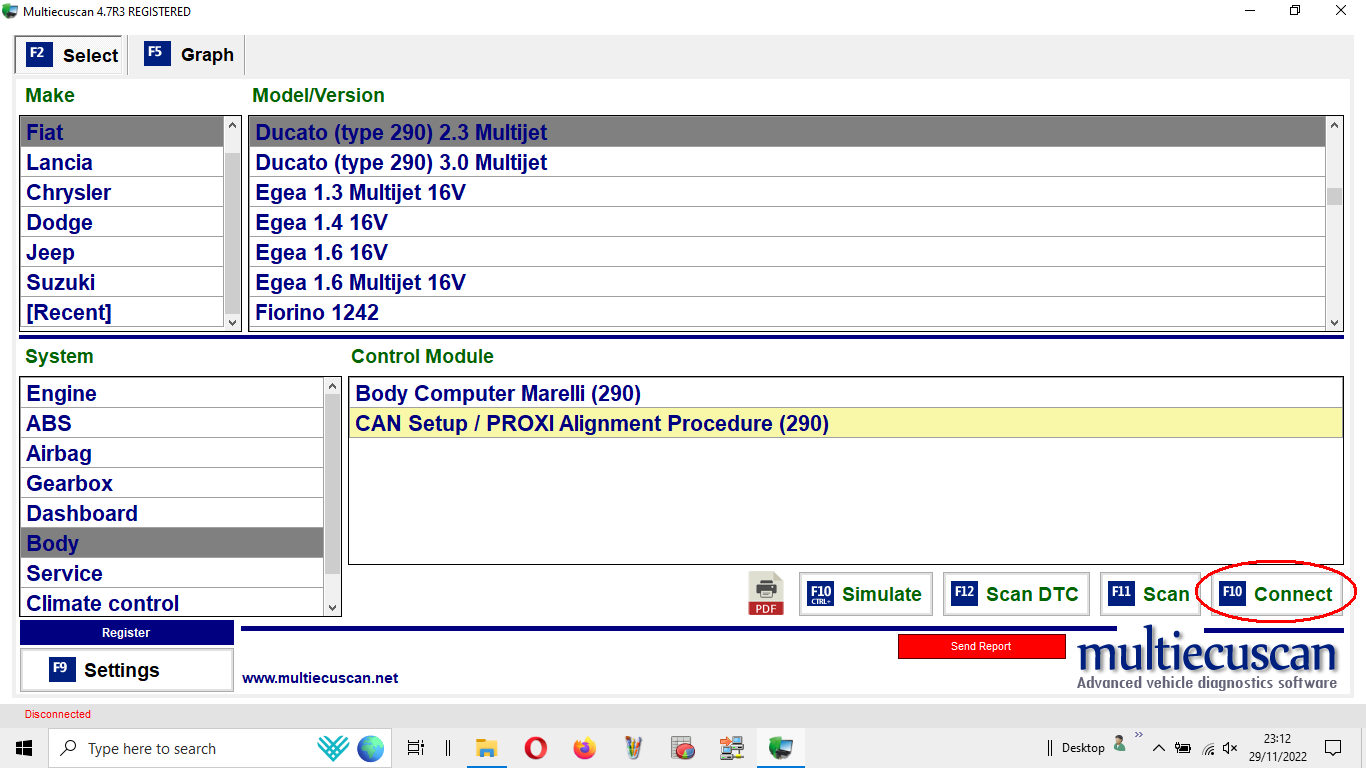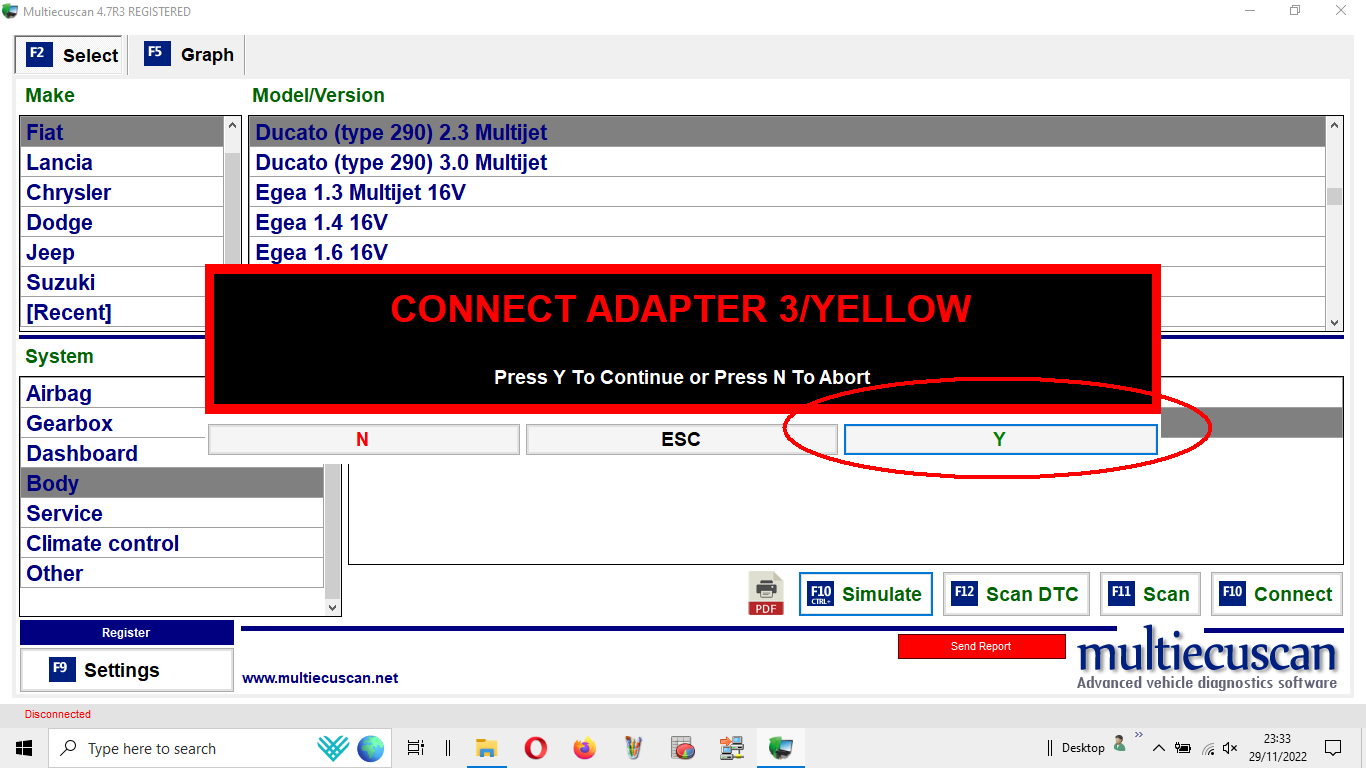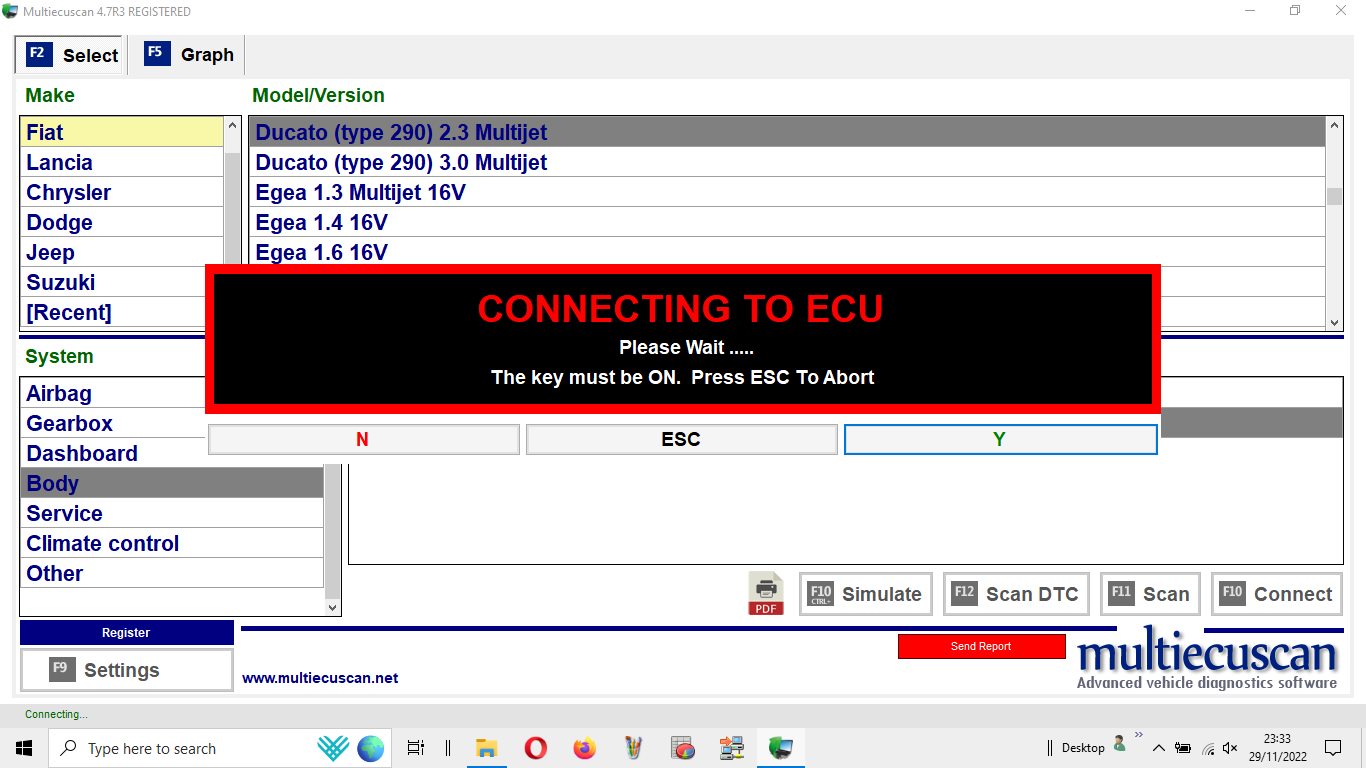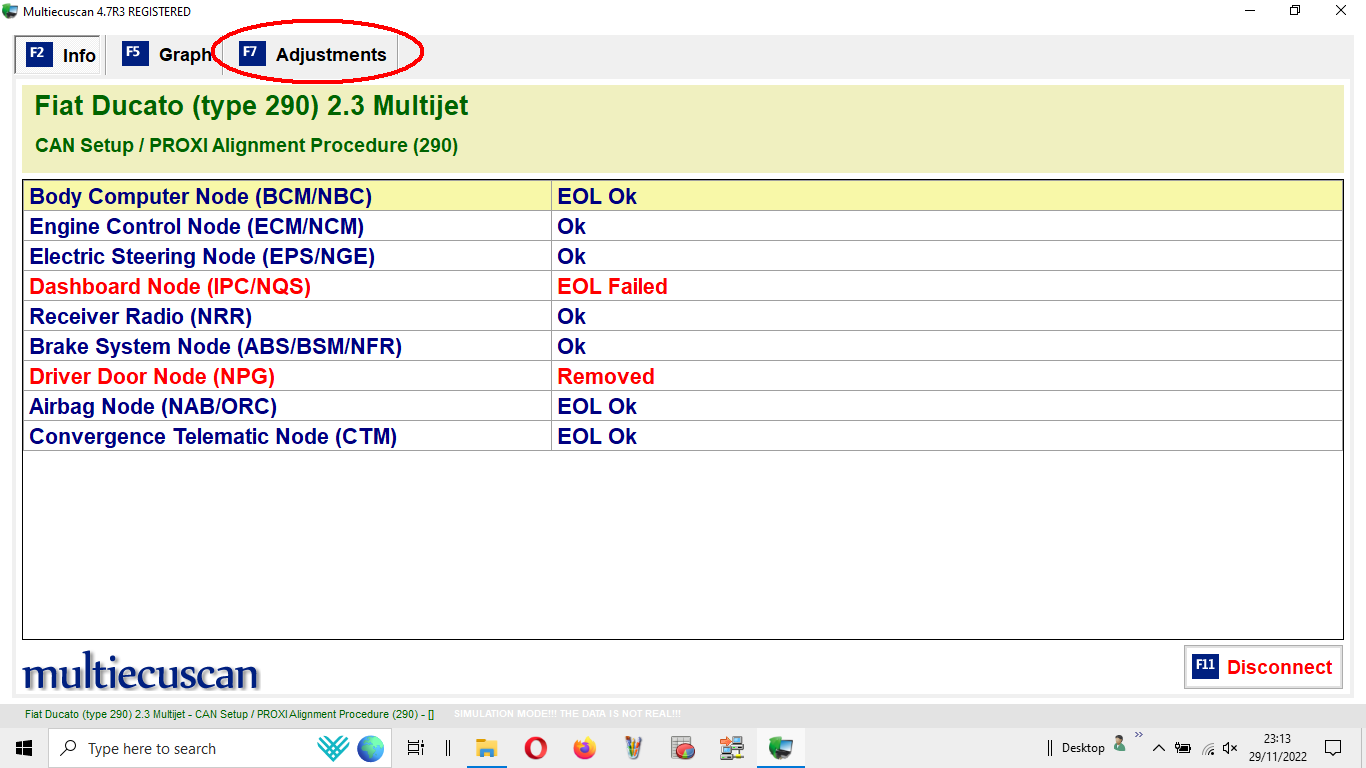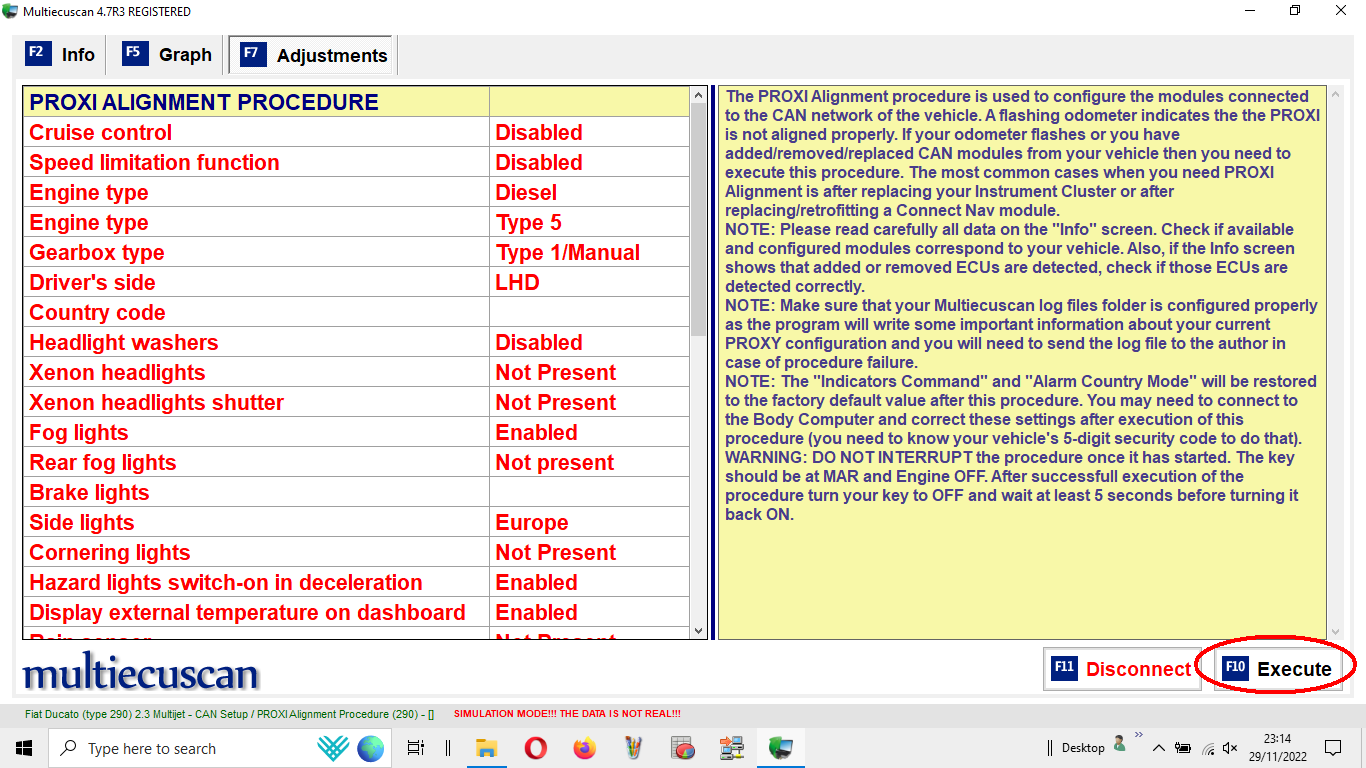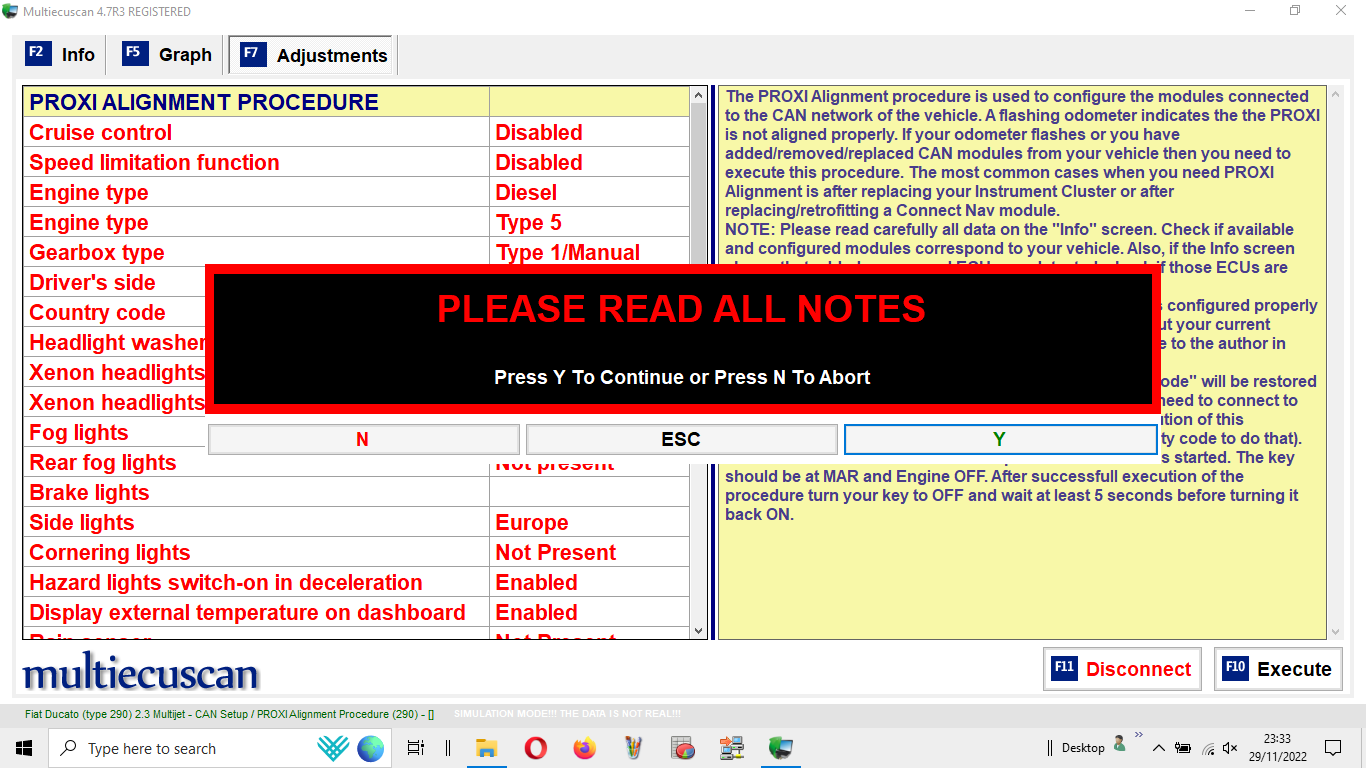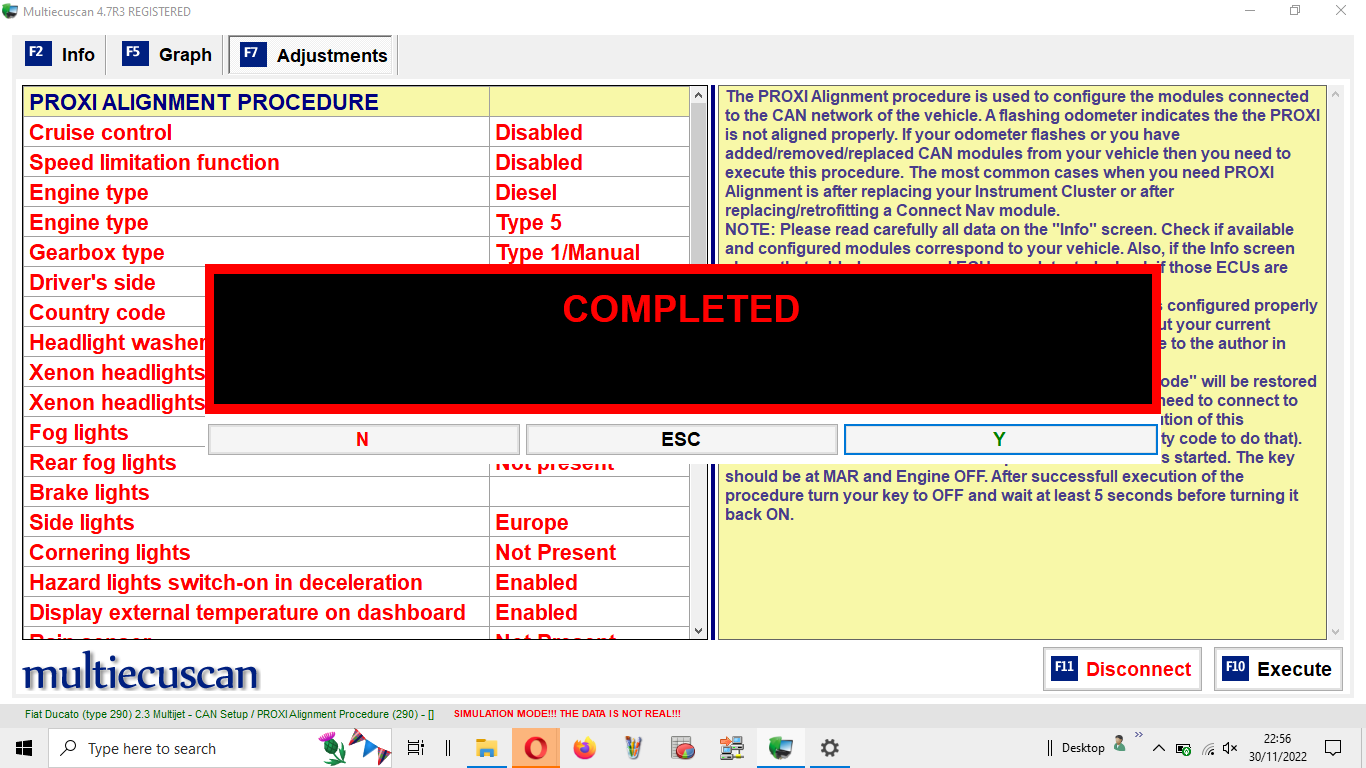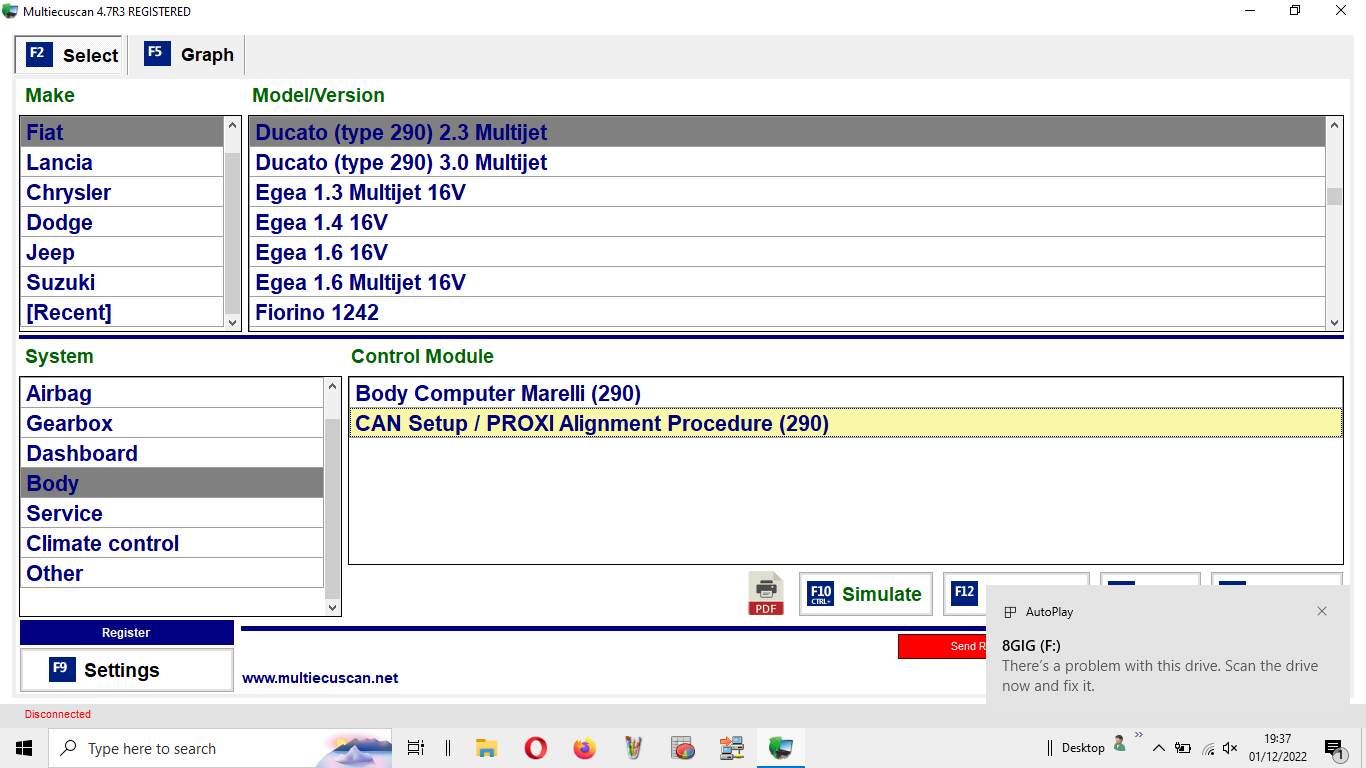 Now back to first screen, Disconnect. Key off ,Key out, job is done.