Joined

Feb 2, 2023
Messages

1
Points

1
Location
Hi,
I bought a FIAT Stilo 1.6 16 V at a Stand 4 months ago and I still don't have the car.
What was done: The Stand ordered a 2-hand control unit (apparently the problem is not there, it always checks "ok" and the only light that comes on is the airbag)
-We changed the Sitio control unit (we put it next to the battery) The electrician who took care of it, said that on his part everything was done
The mechanic says:
-Changed the candles
-Changed any oxygen sensor
What happens :
- The rotations are not correct (especially after driving a few kilometers)
- The revs move so much that the car almost goes down (car stopped)
- Strong gasoline smell
- very high consumption
- When I go to change gears and put my foot on the clutch the revs go up a thousand revolutions (it literally feels like I'm pressing the accelerator instead of the clutch)
GIF of what happens: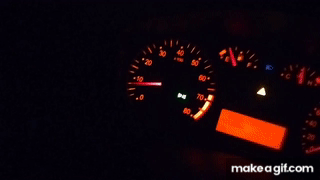 What you see in the GIF is with the car completely stopped without touching anything.
The strangest thing about all of this is that out of nowhere the car is stable and consumption returns to normal with no gasoline smell at all.
Thank you in advance guys.
Diogo
Last edited by a moderator: