Introduction
So, i realize it's been a while since i was around here, so i thought i'd drop in and let you know what i'm up to
Currently driving an Alfa 156 2.4 JTD Veloce, which for a diesel sounds quite nice as a 5-pot, and has a big wad of power in the "go" pedal
Photo's from t'snow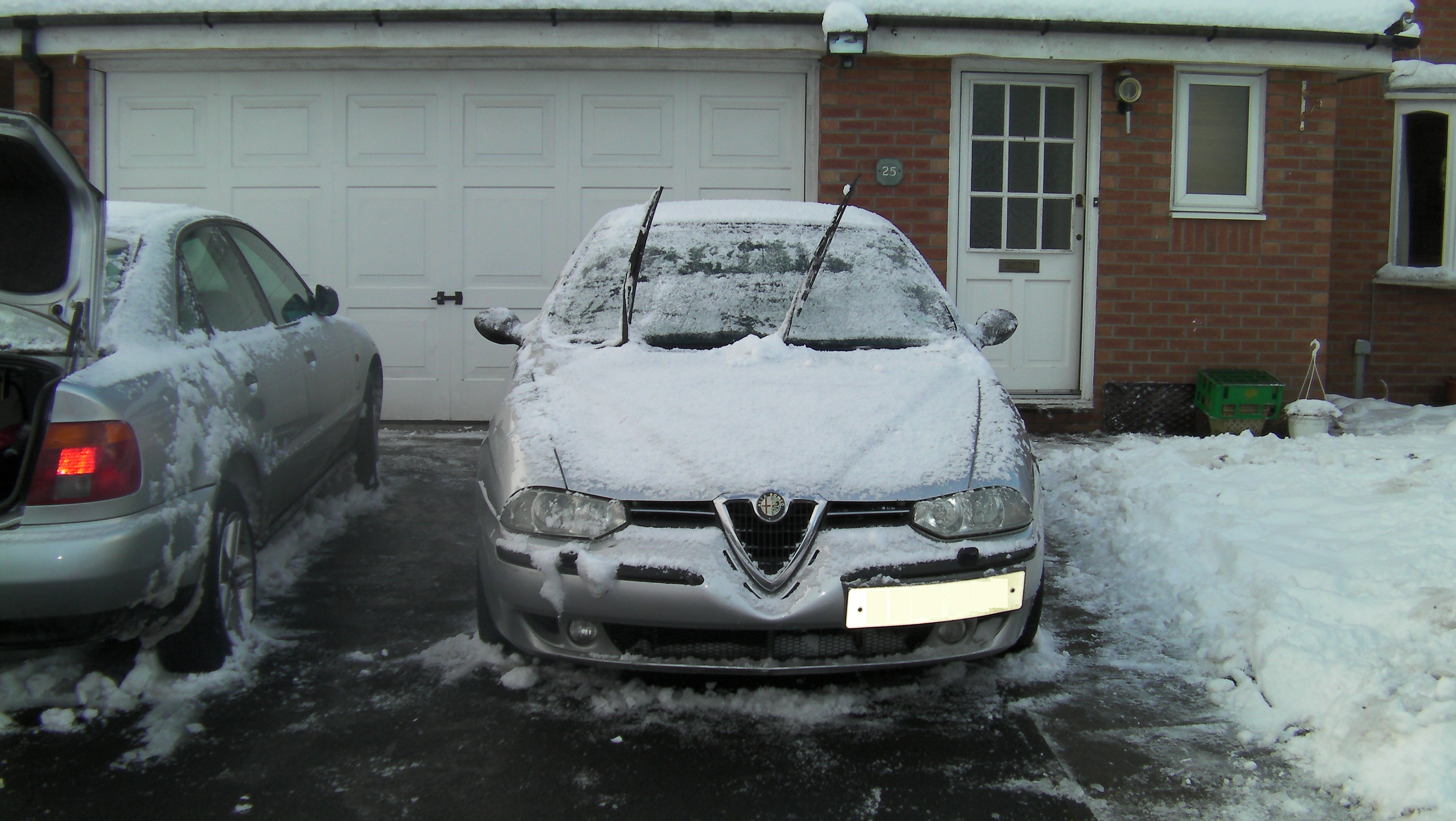 Currently, it's had a few bits and pieces done since i bought it in november, but i've had to do a couple of "unintentional" modifications.
First mod is an induction cone filter i fitted since the original airbox casing bolts are buggered (found rusted when attempting to replace the air filter, common problem), and at the time i needed to make an urgent trip to edinburgh. So far my favourite mod, since the the turbo can be heard spooling up, and the whoosh noise on lift-off throttle
Second mod, is a straight-through rear pipe to replace the backbox, bought as it was stainless, and cheaper than an original backbox, plus my existing backbox is rotting. As the original centre section is a straight through, i've pretty much got a cat-back straight-thru
First impressions are it's louder than i was expecting but i'll see what it's like on the road as soon as i've sorted the rear brake pads (fecked, sliders siezed
)
Took a video, I think it sounds good with the induction cone filter too, i can hear the turbo
The rear pipe rattles off the rear suspension cross-member on startup at the moment due to clearance issues, hoping to sort that next week.
What do you think?