This guide will show you how to remove EGR throttle valve, EGR pibe and EGR valve on 1.3 Multijet 75 HP 2011 Fiat Qubo.
Its not easy to reach the bolts, so have patience, and prepare to get your hands and arms into uncomfortable positions.
Removing, cleaning and refitting is a 1,5-3 hour job depending on your experience.
You will need:
- Small ratchet with extenders
- 5 mm hex top / allen key
- 6 mm hex top / allen key
- T30 torx top
- 10 mm socket
- 10 mm spanner
- 7 mm spanner
- Cleaning solution (like carb cleaner, toothbrush etc)
TAKE CARE OF ALL GASKET DURING REMOVAL, YOU WILL REUSE THEM.
1. Unplug battery.
2. Remove airfilter box.
Red = Unplug
Orange = Loosen/Unscrew with 7 mm spanner
Blue = Pull off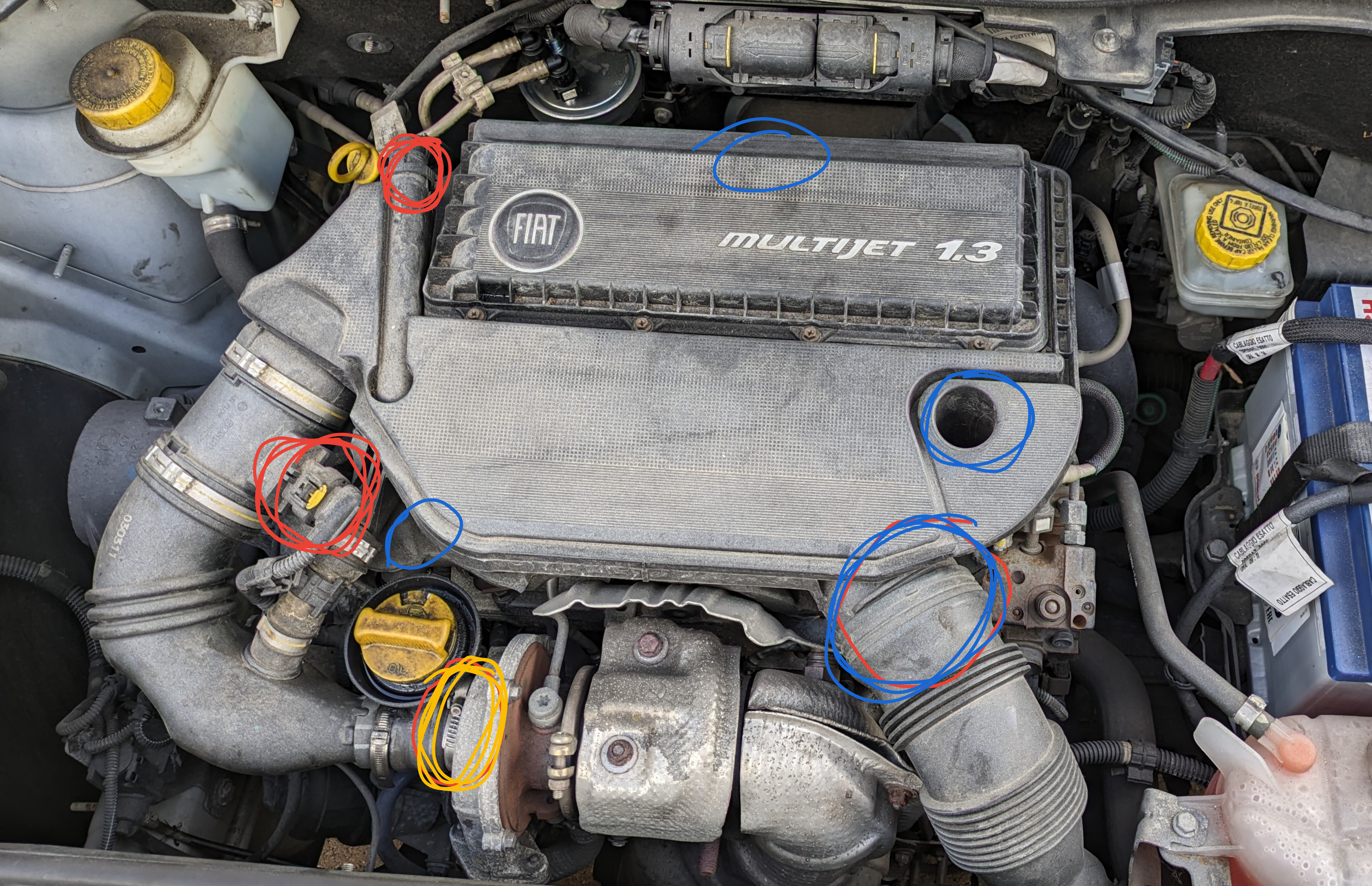 3. Lift away rubber mat laying underneath the airfilter box.
4. Unscrew air pibe from throttle valve.
- 2 bolts. 10 mm spanner/socket.
- Pull it out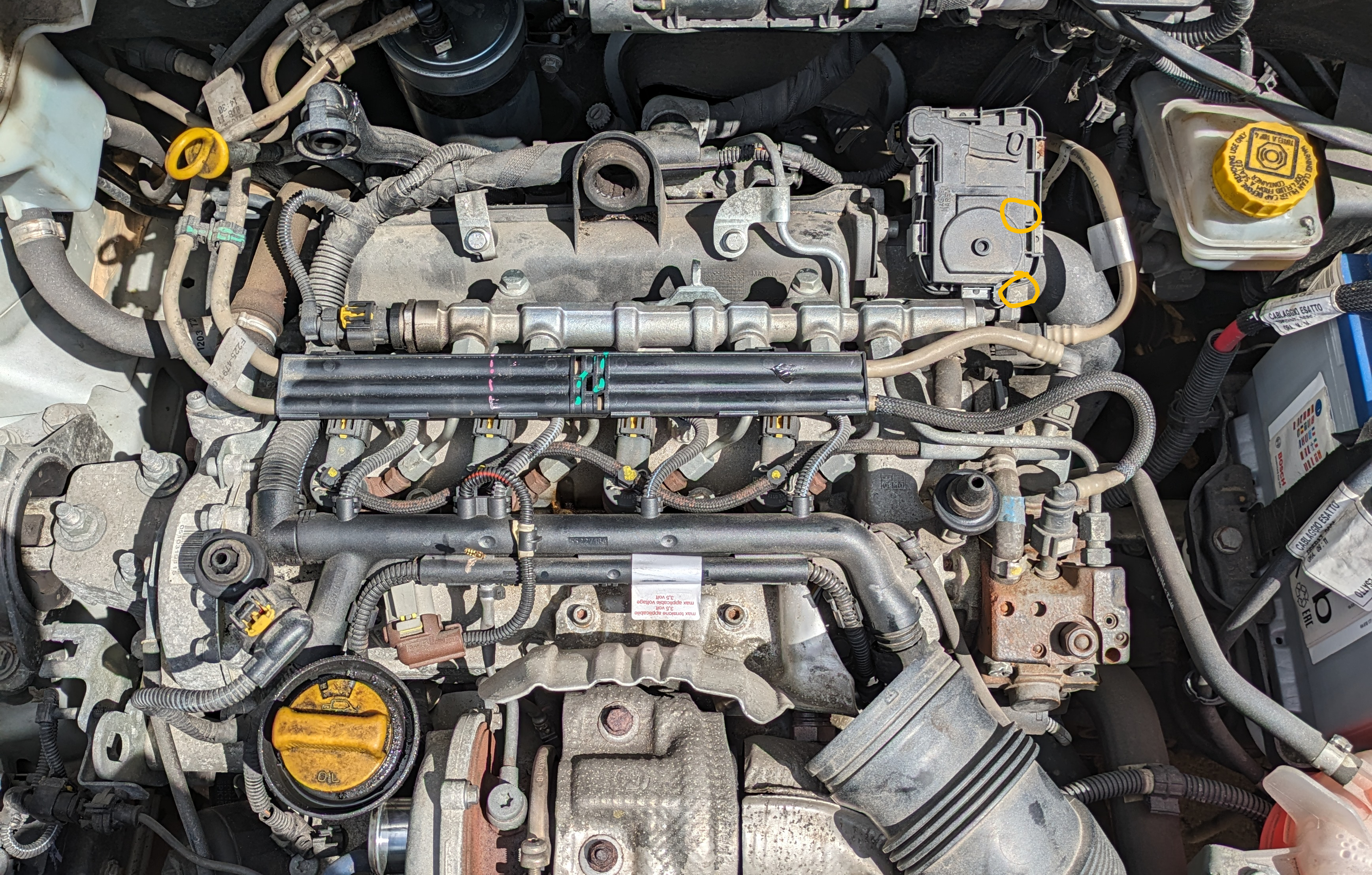 5. Remove throttle valve
- 3 bolts easily reachable going into the inlet. 5 mm hex/allen key
- 1 bolt on the back of the valve, further down, not visible, on a pivot type arm. 5 mm hex/allen key
- 1 plug
- Pull it off
6. Unscrew bolt holding pressure pibes for the DPF sensor in place
- On the right side of the engine, close by the airpibe we just loosend earlier.
- 1 bolt. 5 mm allen/hex.
7. Unscrew EGR pibe from valve
- 2 bolts. 6mm hex/allen.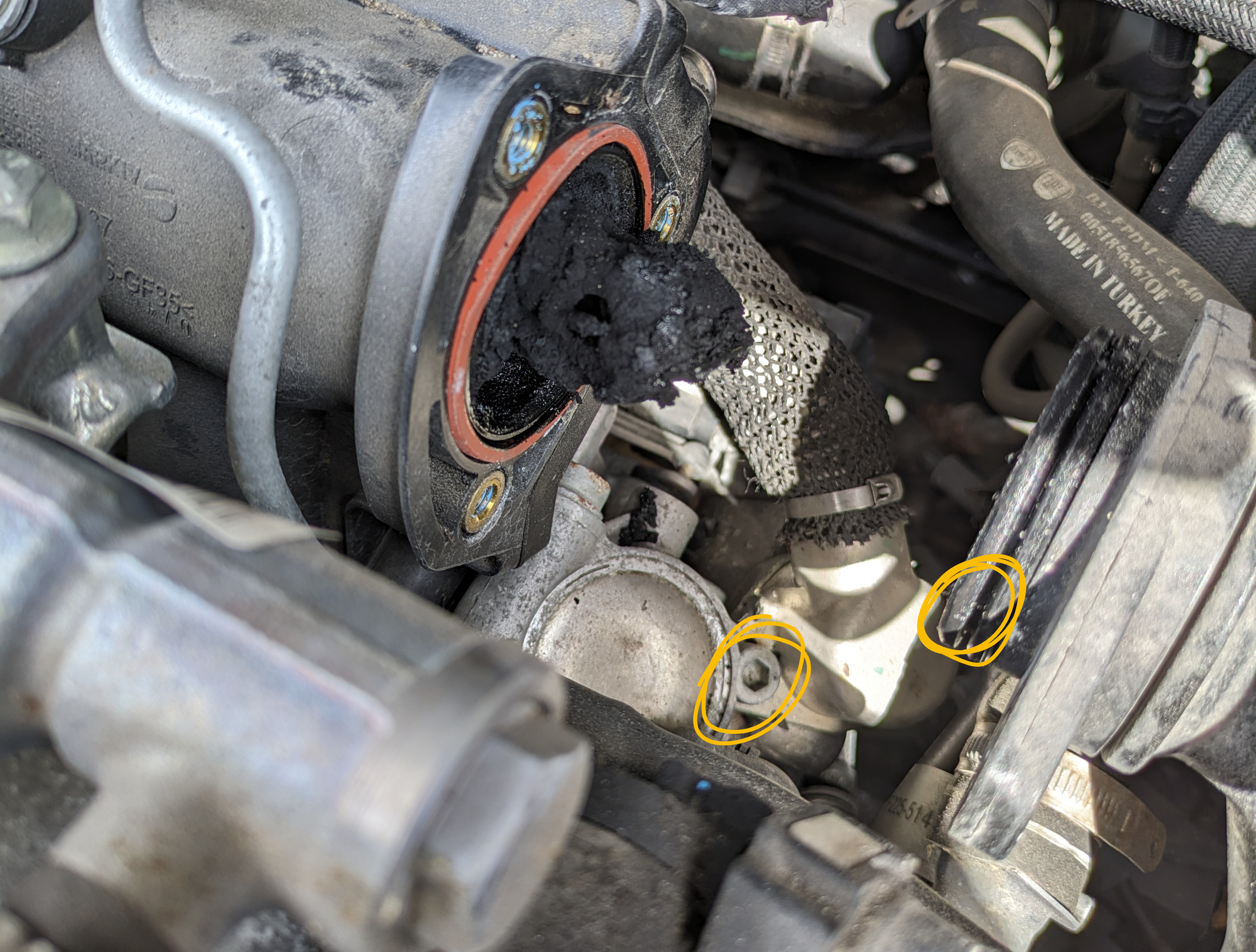 8. Unscrew EGR pibe from inlet
- 3 bolts. T30 Torx
- Pull out EGR pibe, its like a small maze down there, so twist and turn as nessecary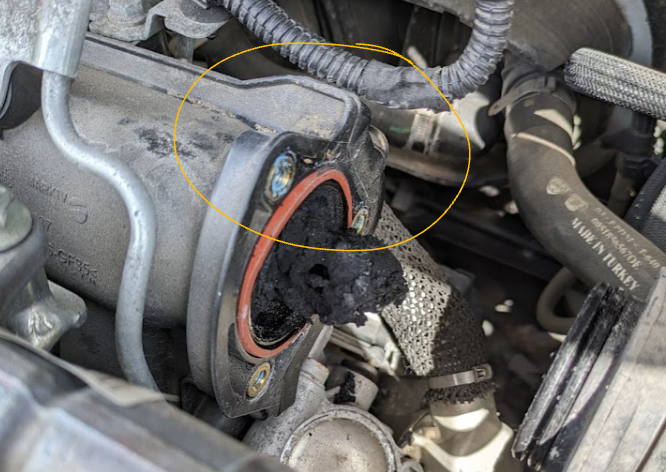 9. Remove EGR Valve
- Unplug the plug at the back left side of the EGR, hard to reach, and hard to get back in.
- There is a wire comming from the battery, attached in a clip, near the EGR - it might give more space, if you unclip that wire as well.
- 2 bolts. T30 Torx.
- Gently wiggle out the EGR Valve. There are 2 metal gaskets here, one smaller round one deep inside the hole for the valve, take care of these.
BOLTS AND CLIP: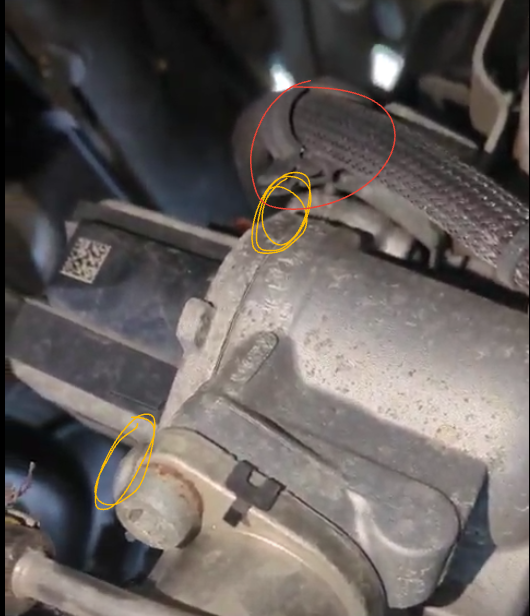 PLUG with yellow tab on the top, that needs to be opened before you can unplug: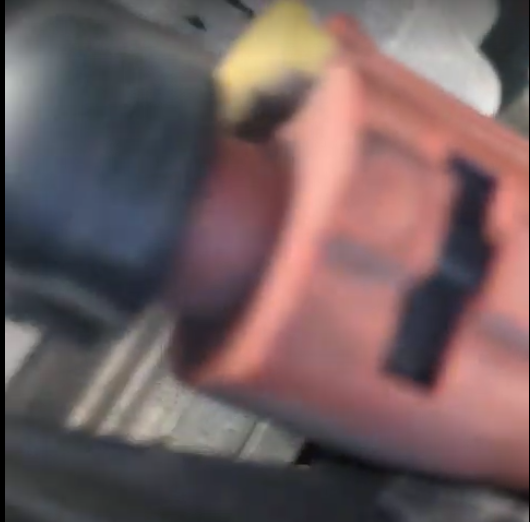 10. CLEAN
11. Refit in reverse order.