Introduction

Hello, I just bough a 1983 Honda Spacy Scooter!
Bough it as a none runner, however it came with a years test so it gives me some times to see what i can do!

1st day, Got it running, but smoky and decided after driving a few miles with the extreme lack of power and heavy smoke its most likely the piston ring(s).

So...

2nd day, after thinking about the possibles, we though we should rebuild the engine with newcylinder,Piston,rings and gaskets then once we started removing panels to remove the engine discovered allot of surface rust and some alittle more surveer under the floor.
I knew there was some as the previous owner said that the Centre stand was removed for a patch to be put in.

So a full restoration it is! :slayer:

ANYWAYS enough of the boring stuff, heres some pices of the current work been done.

When i got the bike...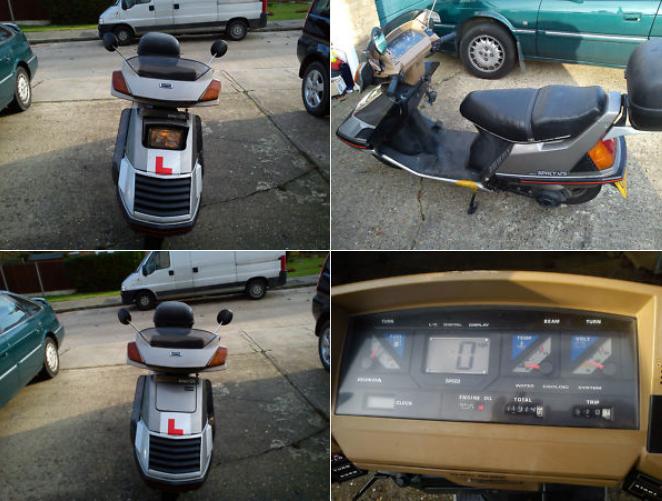 1st Night.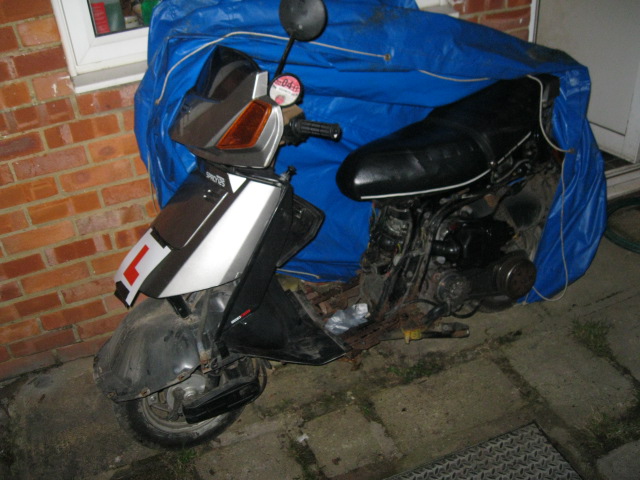 Next morning.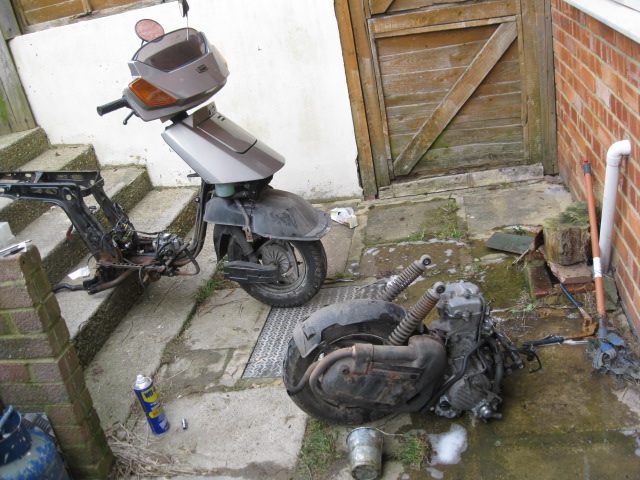 Started doing the not so bad back parts of the frame and the fuel tank.