Introduction
PIPPIN -- the blue 750L (L is for "Low mileage")
Well, having not "driven stick" for many, many years, picking up Pippin (the Panda formerly known as Godiva...) was one heckuvanadventure...!
It was
fun
, though! And I got him/her up to an indicated 70 mph, at one stage; but s/he cruises rather nicely between 60 and 65 mph. (It's a good job s/he doesn't have a rev counter...!) S/he also drove really well in heavy traffic in town... (it's the Shakespeare Birthday Weekend, here; and really sunny...).
Here s/he is, parked outside
Black Cat Motors
, in Stratford-upon-Avon: waiting to be MOT'd, serviced, and given a thorough once-over. (And I make no apologies for promoting them as a garage: they deliver sterling service -- which includes taking their customers all the way to pick up their new cars...! A big thank-you to John, the owner, therefore, for whizzing me up the A46 in his swish 4.2 Audi A8, earlier...! And for commenting that "It doesn't look like a twenty-three-year-old car,
does
it?")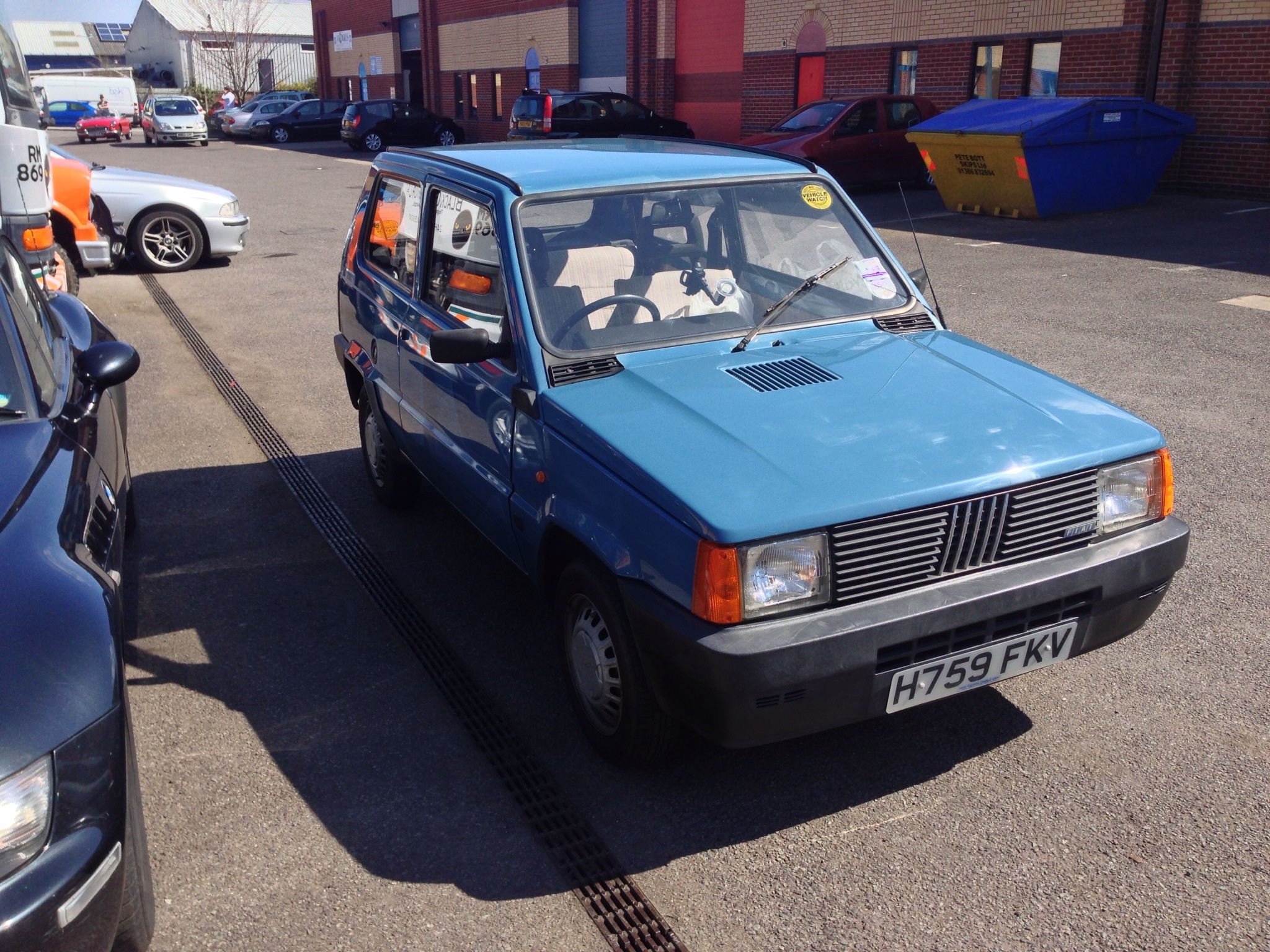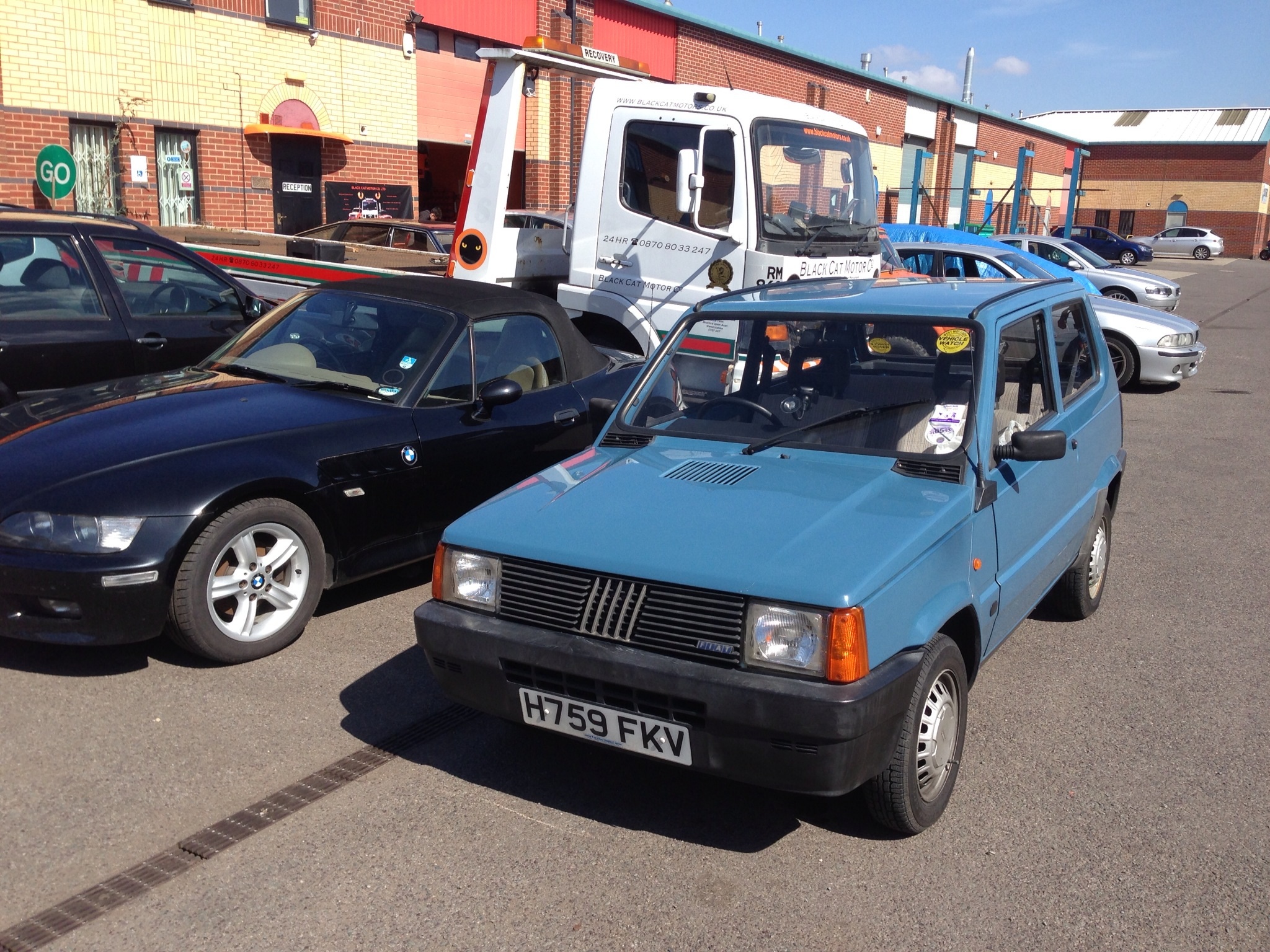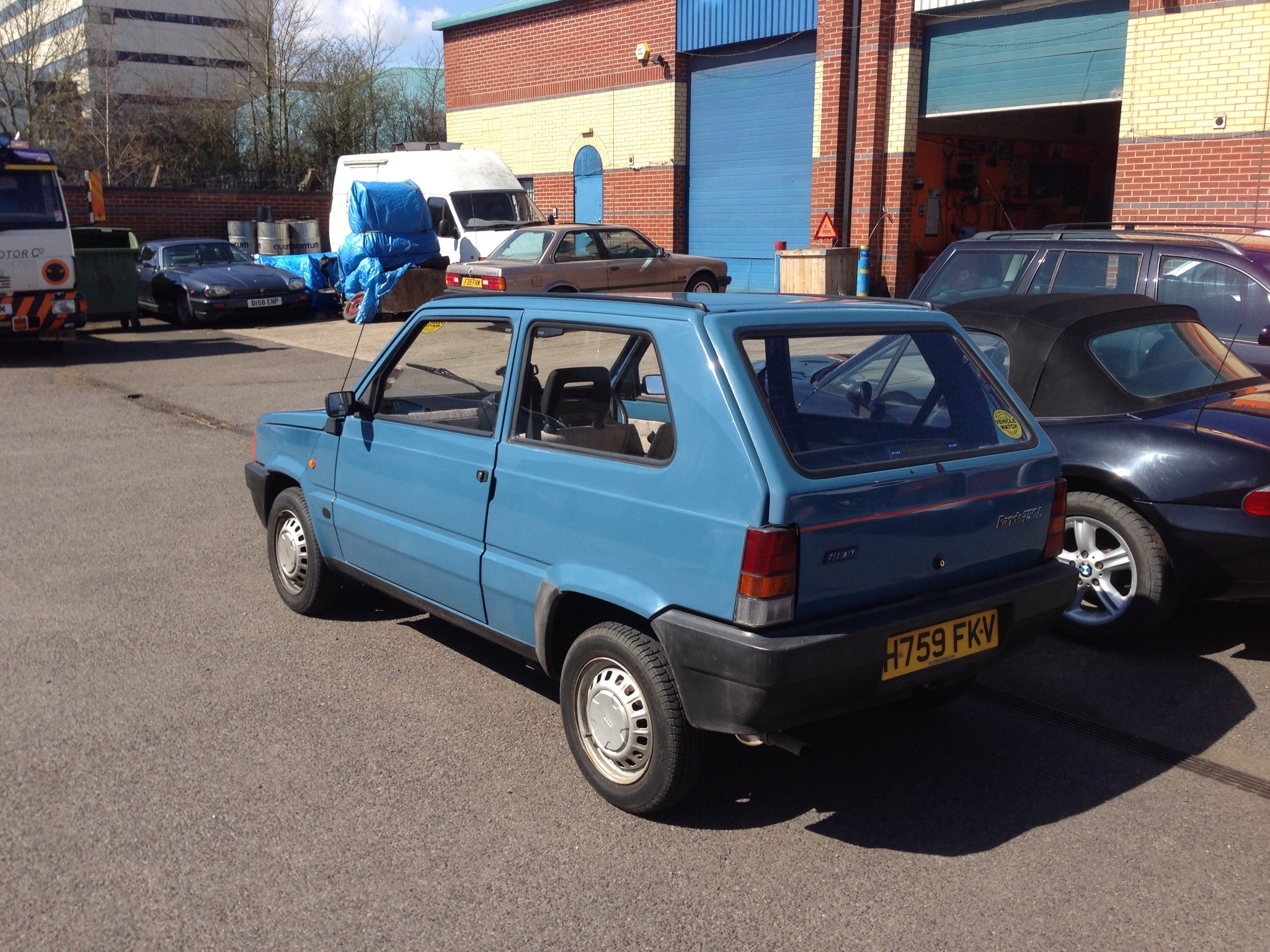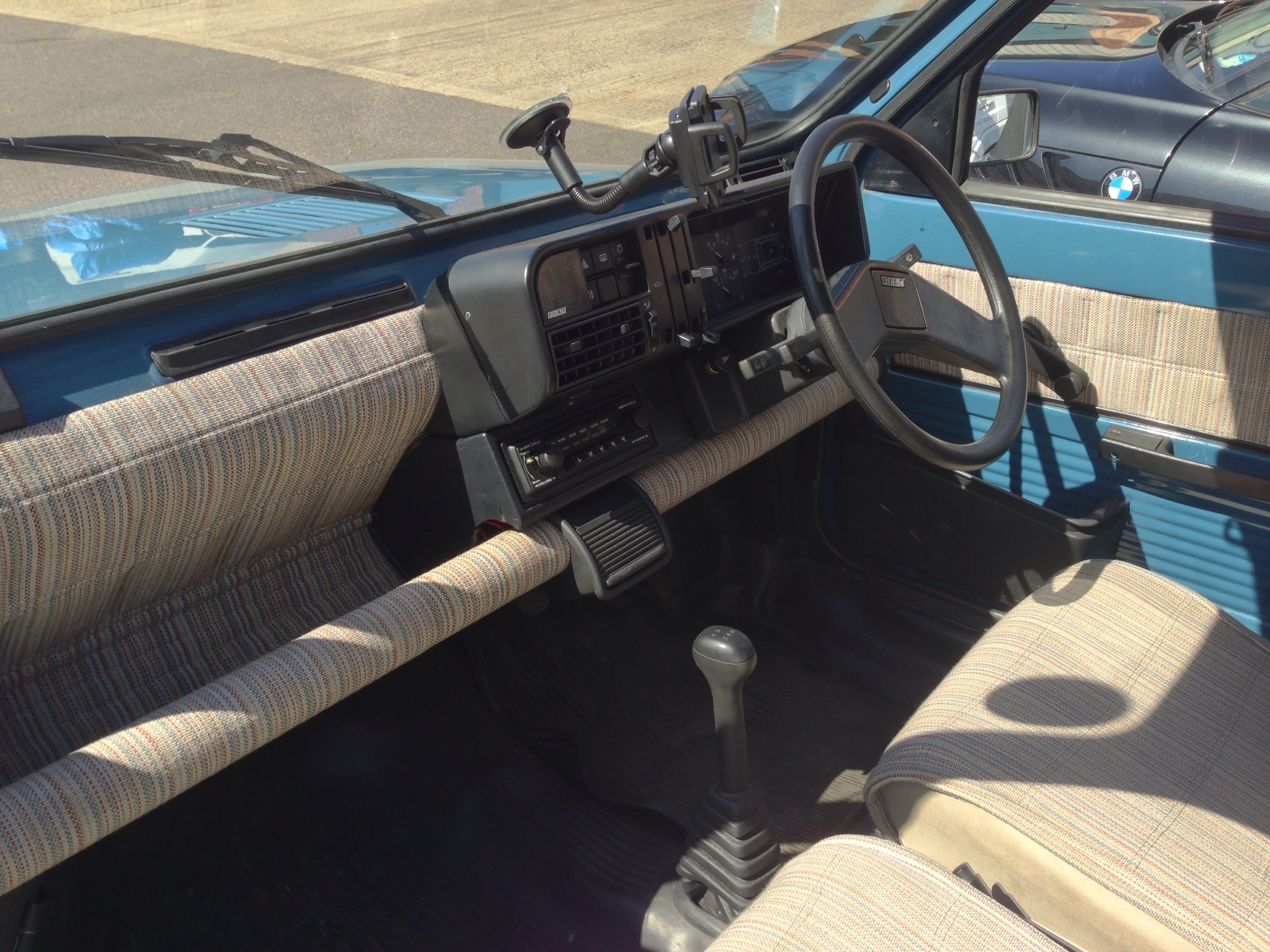 Thanks to everyone for their help and support -- especially to
purple haze
for
bringing him/her to my attention
...! :worship:
Watch this space...! :wave:
PS: Not a bad way to celebrate my 1,500th post to the Forum, eh...?!
2 August 2014
How Pippin looks now -- after a light fettling from
VmanC
... :slayer: