Introduction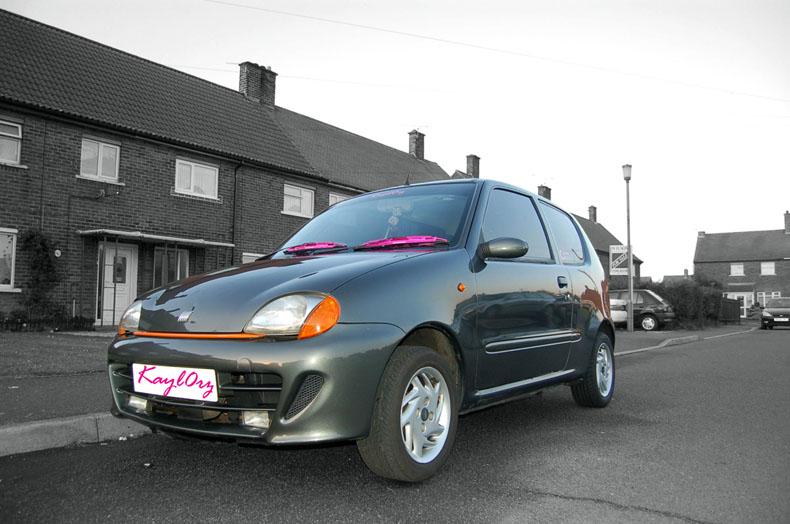 most recent thing ive done is remove the horrid orange bits off the side (the rub strips) she looks loads better without them. i just need new pink ones made up, any idea where i can get these?
ive also de-wipered the boot.
abarth side skirts and spoiler to come.
also smoked indicators and side repeaters.
also trying to source a thingie from fiat to convert to remote locking, apparently the kits you get off fleabay are pointless, all i need is a resistor or something, then i can delock the doors. also wanna colour code the handles
and yes i know.. shes on stilts! need to aquire funds for new shocks and springs to make her lower
also need new wheels!