As a follow up to my parts wanted post for this unusual plastic joining piece- I have found a solution.
I purchased 15mm copper fittings, the type called yorkshire fittings or 'solder ring' which have the ridges to help the rubber hater pipes seal nicely.
I used:
1x 15mm 'street elbow'
1x 15mm Tee piece
1x 15 - 8mm reducer
Lay on some flux and heat up with a blow torch and maybe feed in some extra solder you get this:
I'm yet to test it but i'm sure itll be fine. Obviously you need some new jubilee clips. Will get a photo of it fitted to car later.
There is an italian selling brass repair piece (below) on ebay but they do not post to the UK and it costs £33 and the full replacement heater hose is approx £100 from Poland.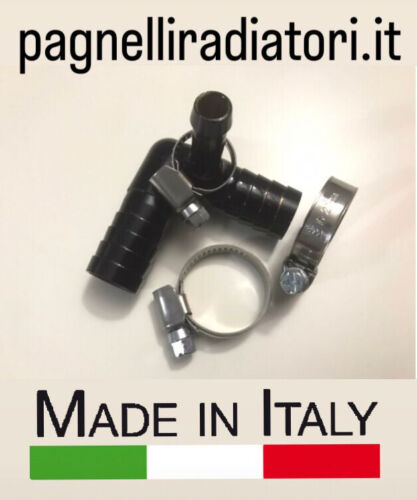 ​