Introduction
So i guess its about time to create my own thread on this car, only had it 4 years
Alot of people on here will know the car but we had alot of new cento members recently alot of which won't have seen her before.
Its originally from Jersey, it was ordered new from fiat by a doctor from Jersey who specified all options (bar the rarer wheels). So it has factory remote central locking, Air-con (apparently its rare to have AC & a sunroof but it has both) & ABS brakes. It was then delivered to Van Aaken new who fitted their high boost turbo kit to it.
It was then bought by a policeman i think and brought over to the main land. It was then bought by Donna on here and then Jamie86 on here (don't think either post on here anymore though) & then finally i bought it off Jamie.
It was at this point still not UK registered (despite having been here for at least 24 months!
) So i got it registered which meant i had to lose the cool numberplate it had
Well to pictures then: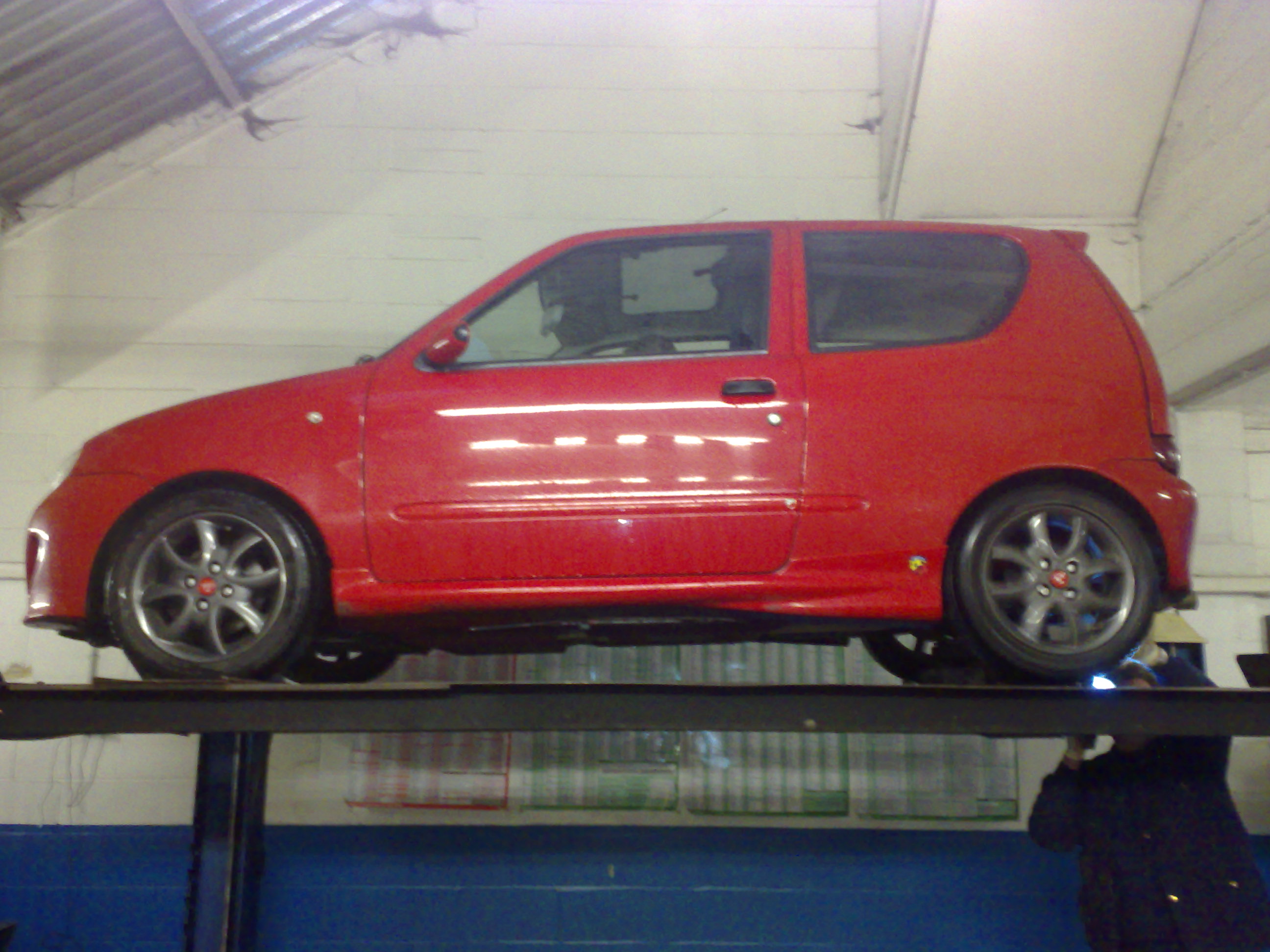 The day i bought it, getting a MOT - she passed with no advisories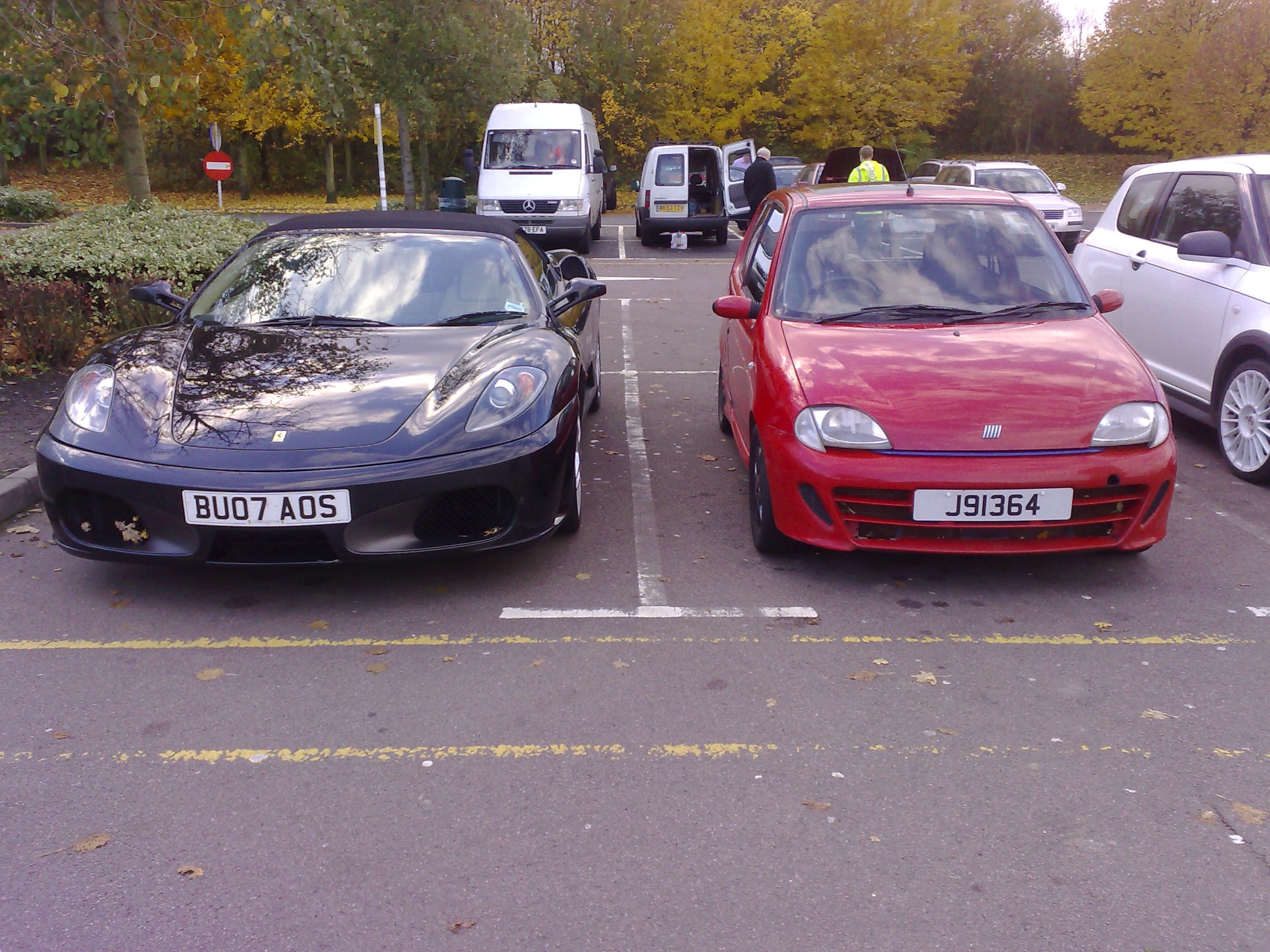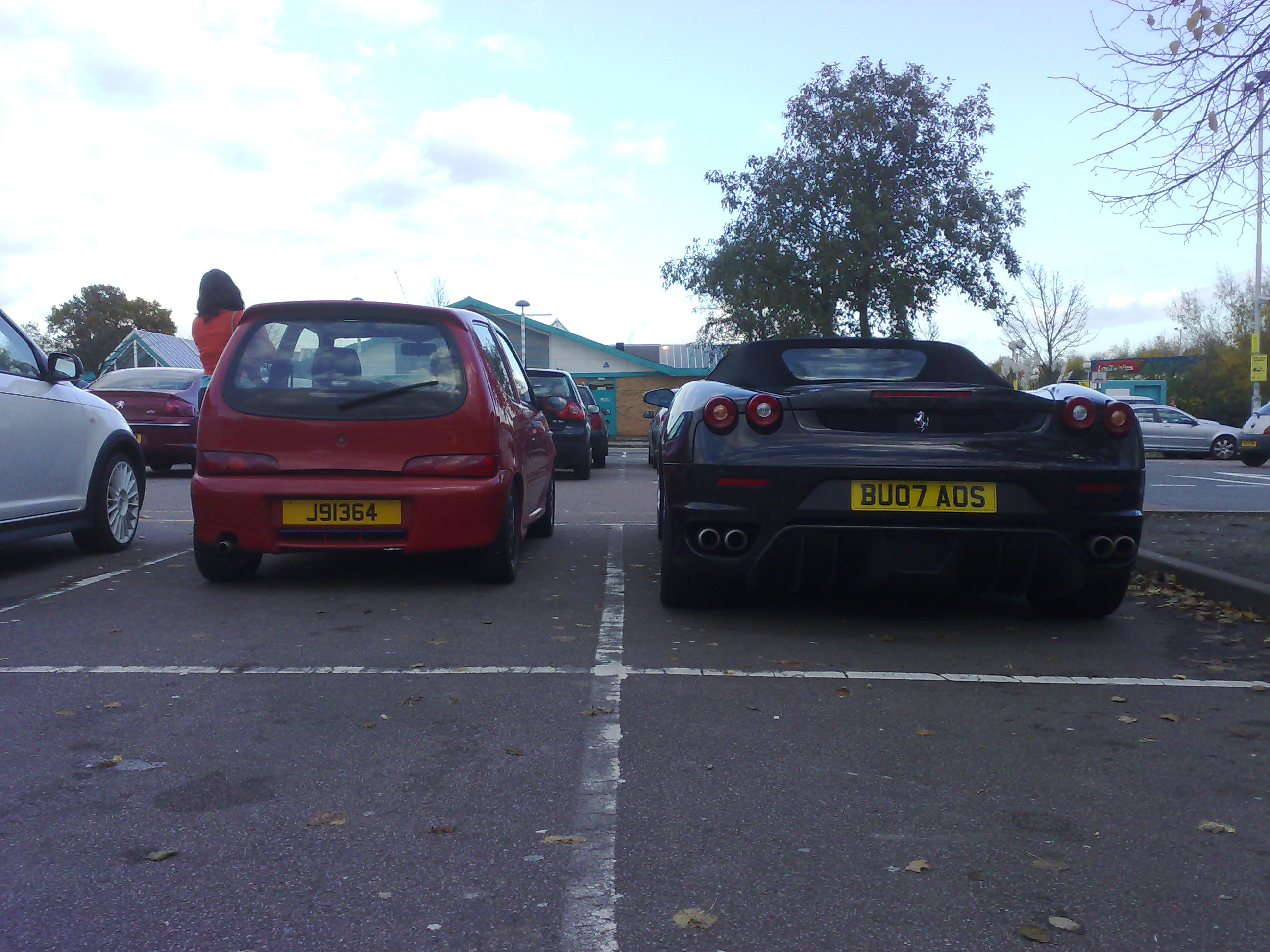 On the way back to York with her, stopped in services. Note the cool numberplate.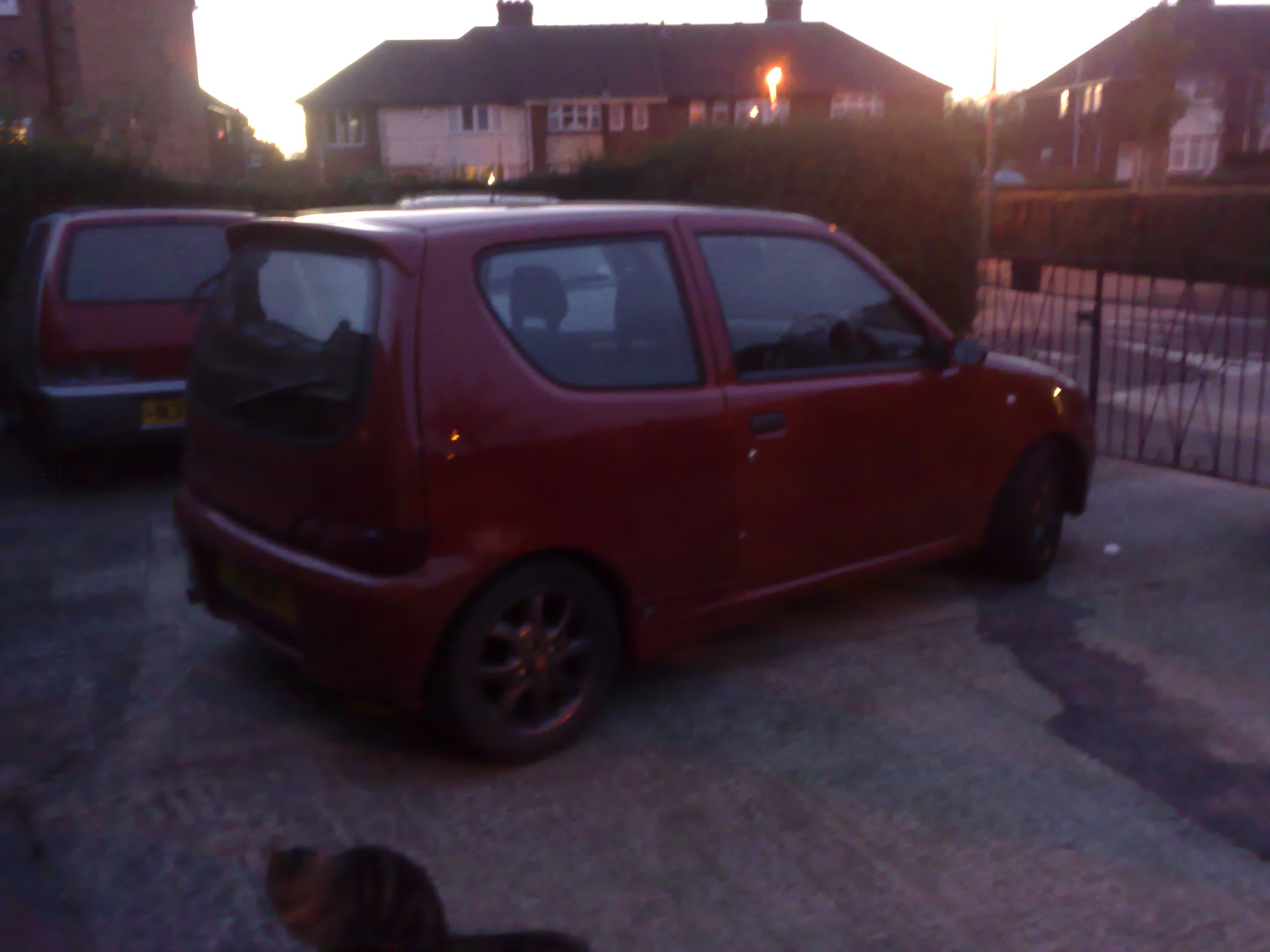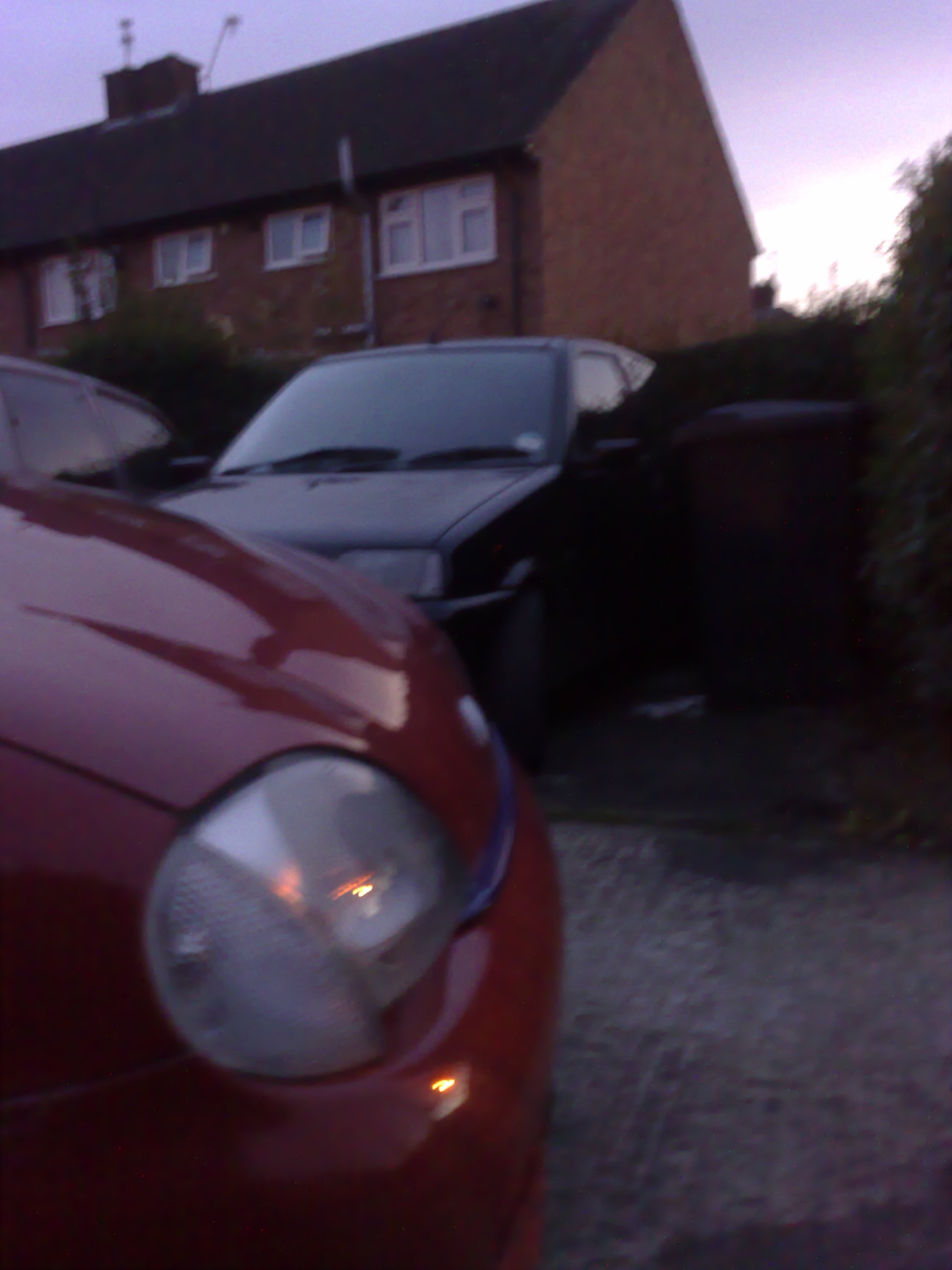 Back home, next to Black Betty, the cinq
JustAndy
bought a few months back
Then we jump forward a few years to 2010, I haven't really driven it much, she only comes out to play in summer, these are just before she went for her MOT in 2010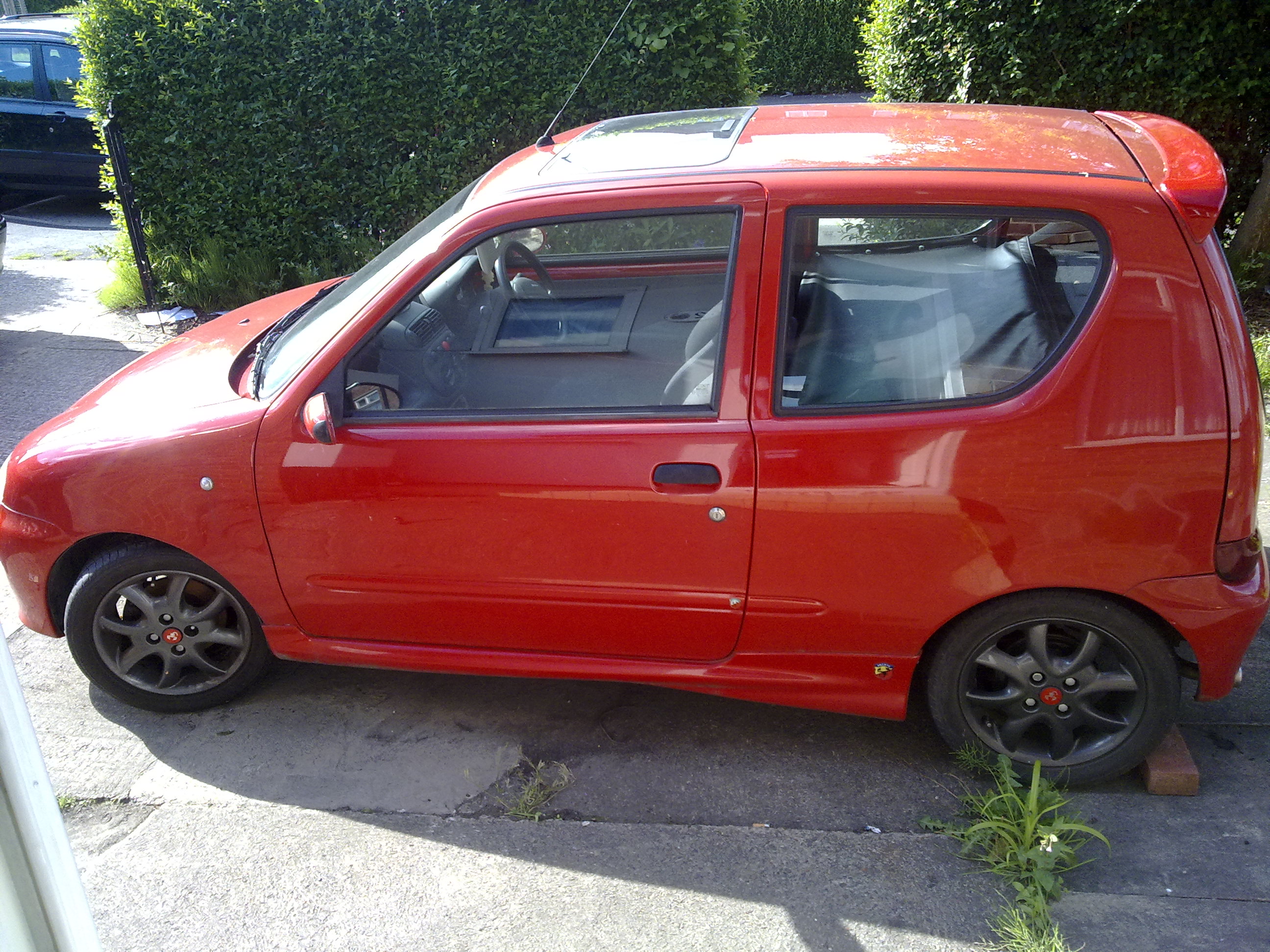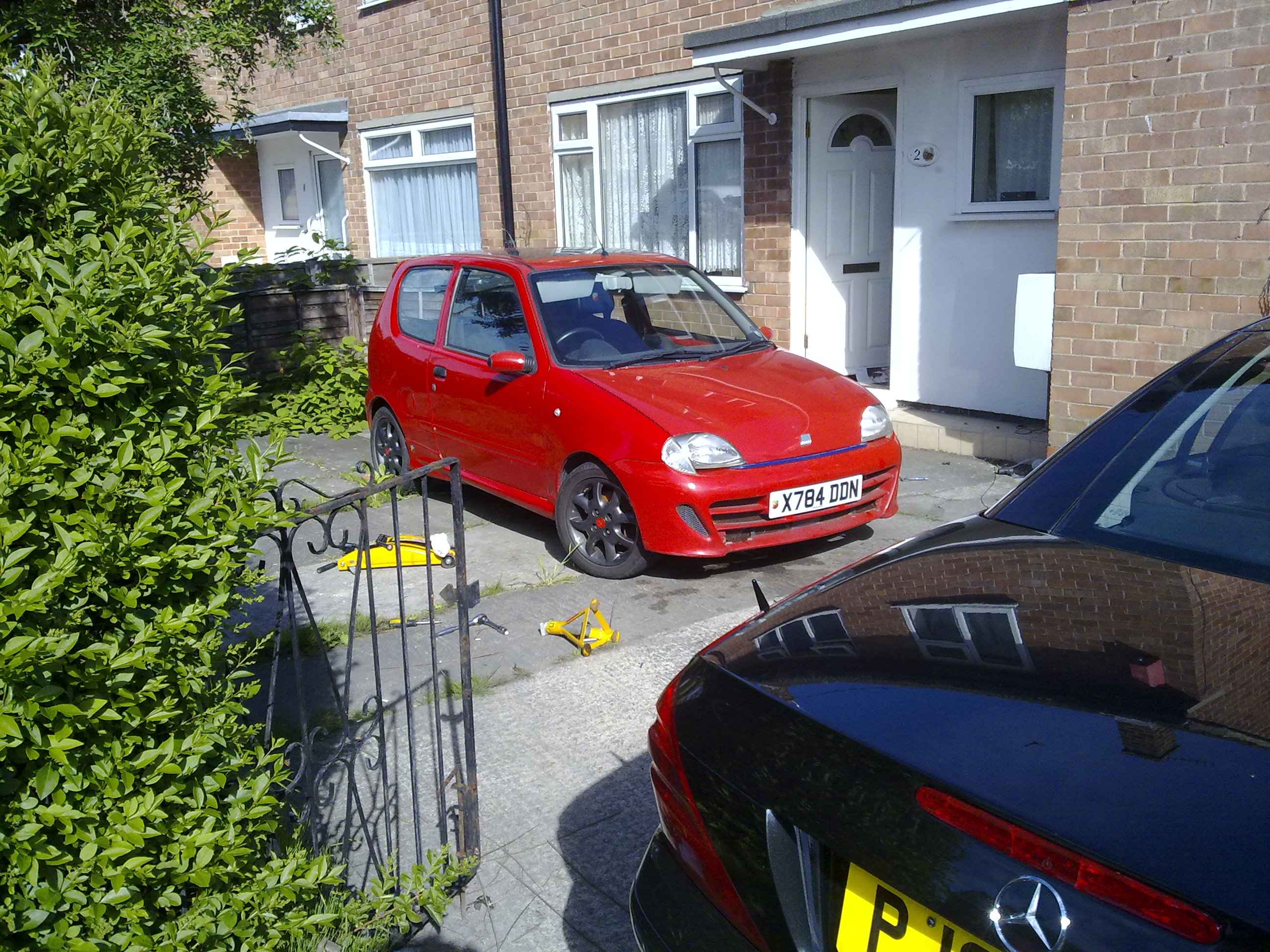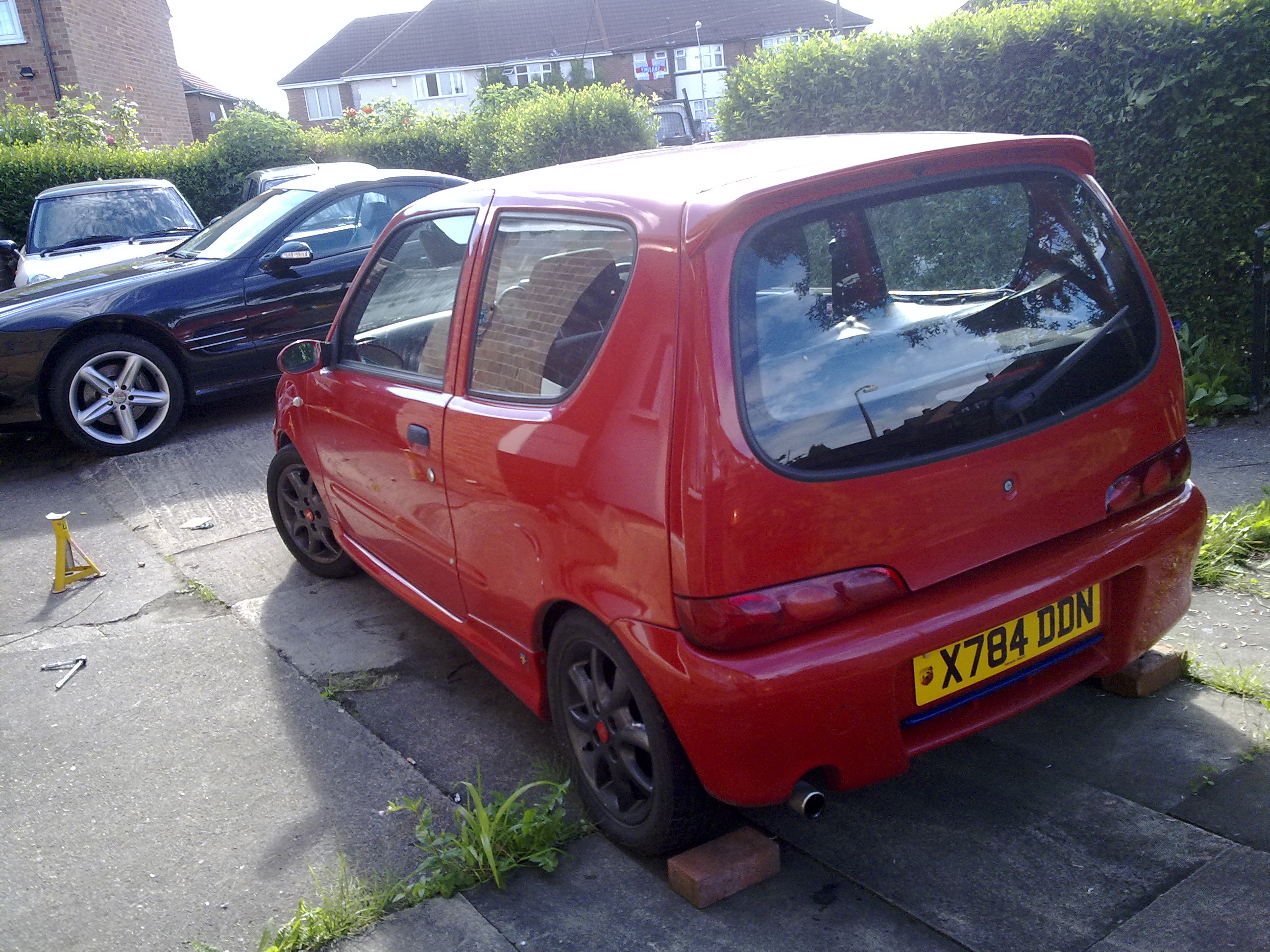 Notice in that pic she still has oem exhaust!!
that cover thing was fitted by the first owner, the doctor, to hide all the medical stuff that was carried around the island in it, i like it so kept it.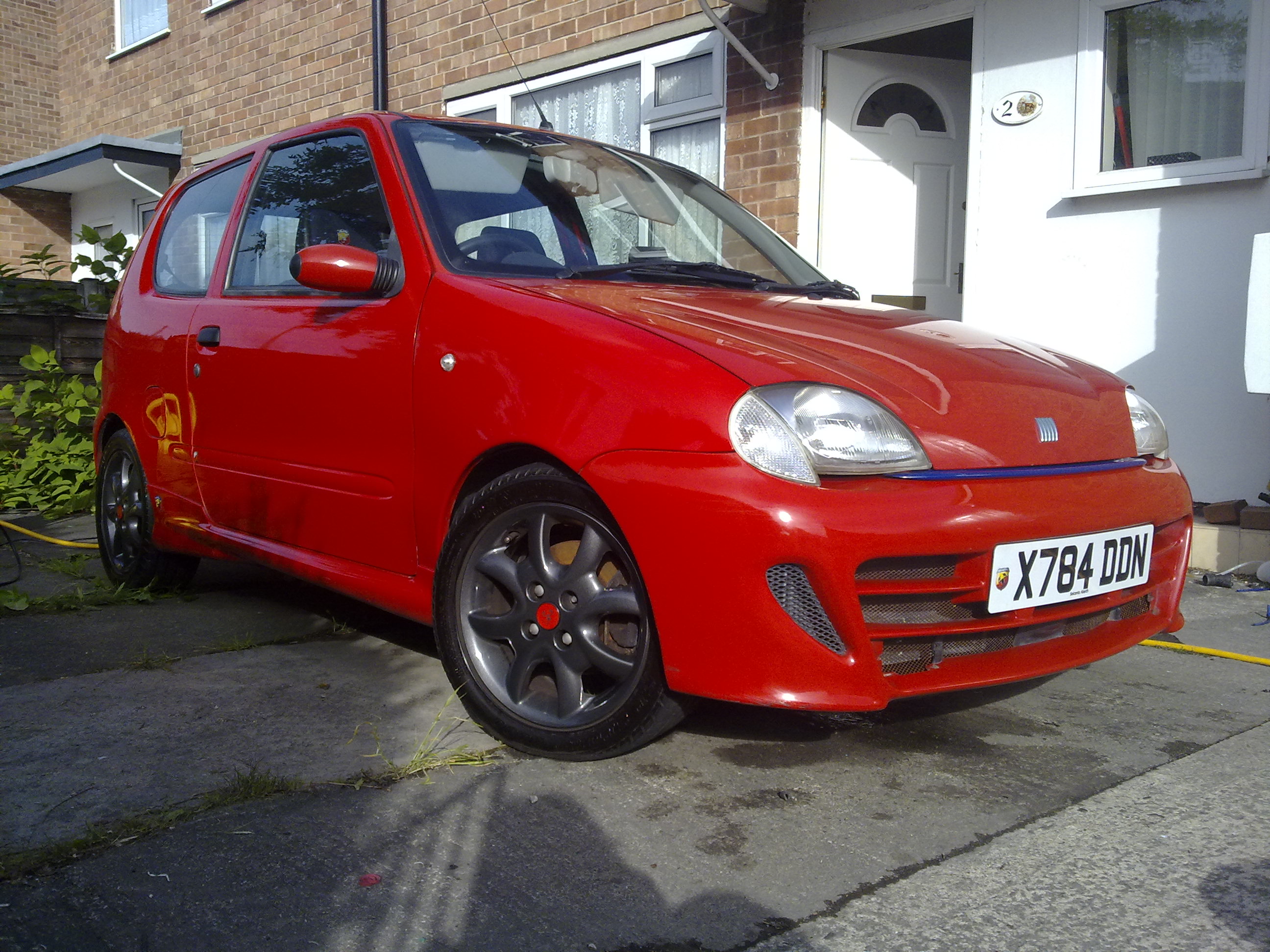 She passed the MOT again no real issues, just had to clean up the handbrake actuator that year as it was sticking (well known common problem amongst us cento'ers).
So went for a razz about with a lad with a mini, a seicento looks massive next to a old mini! lol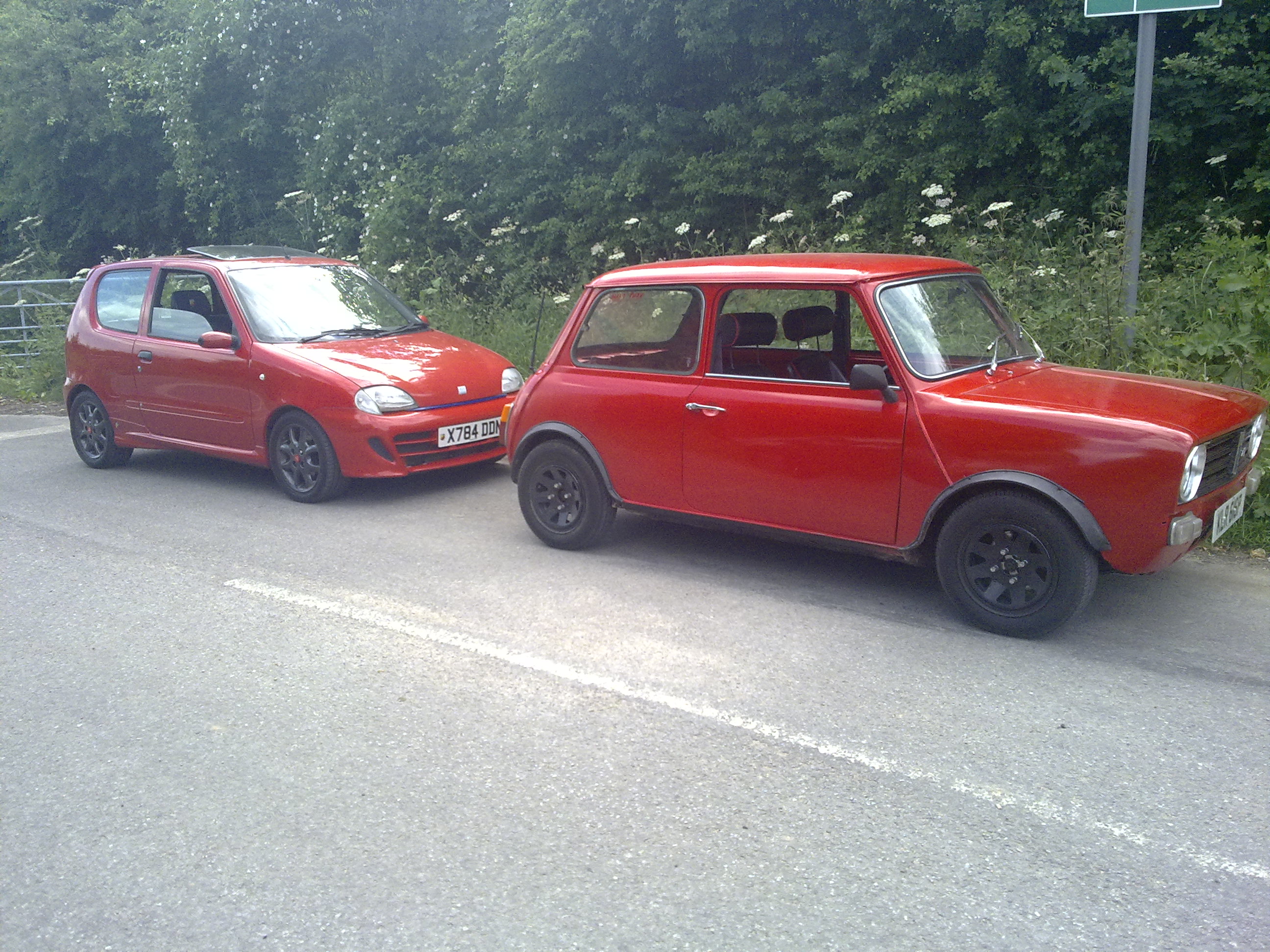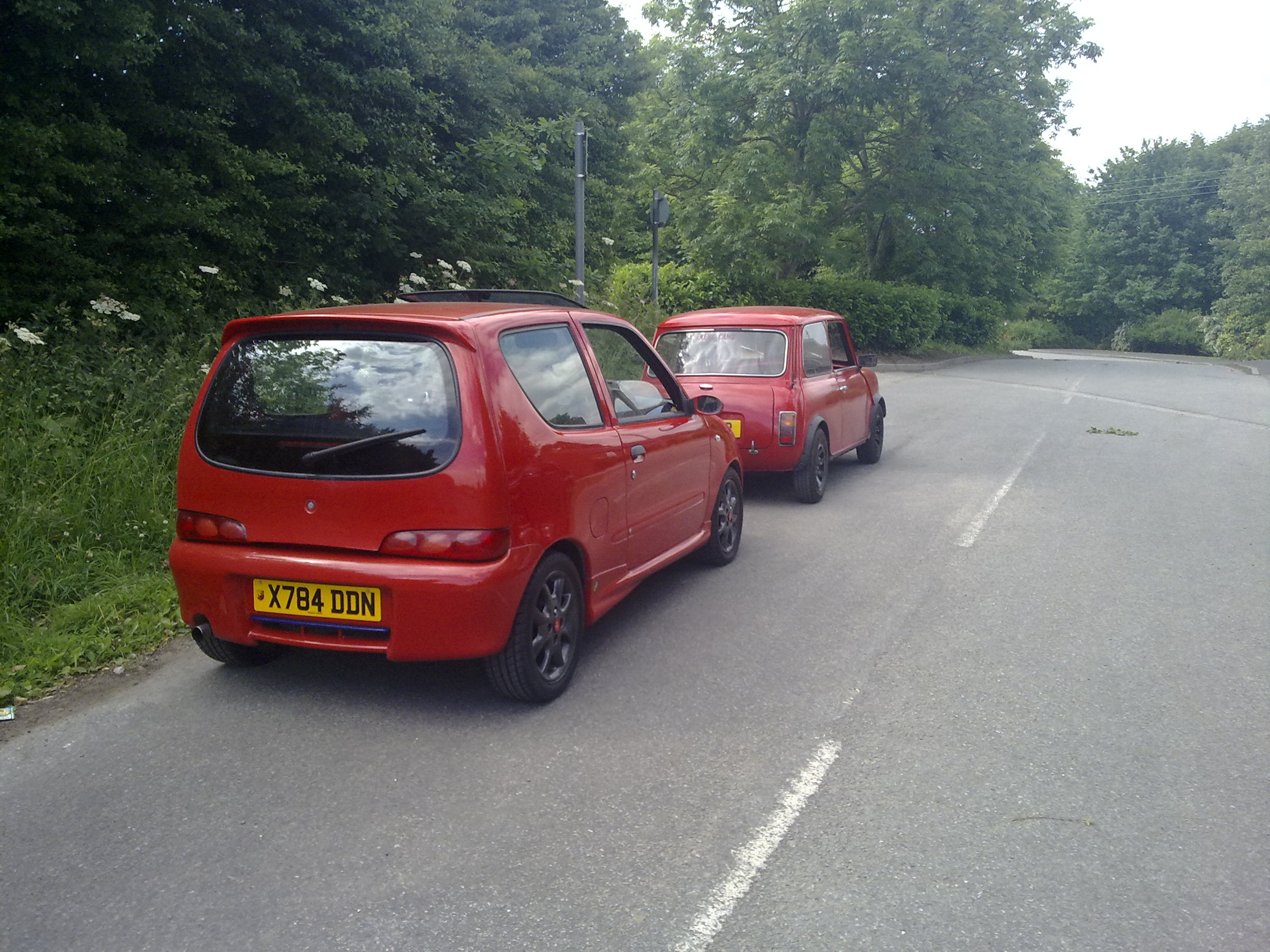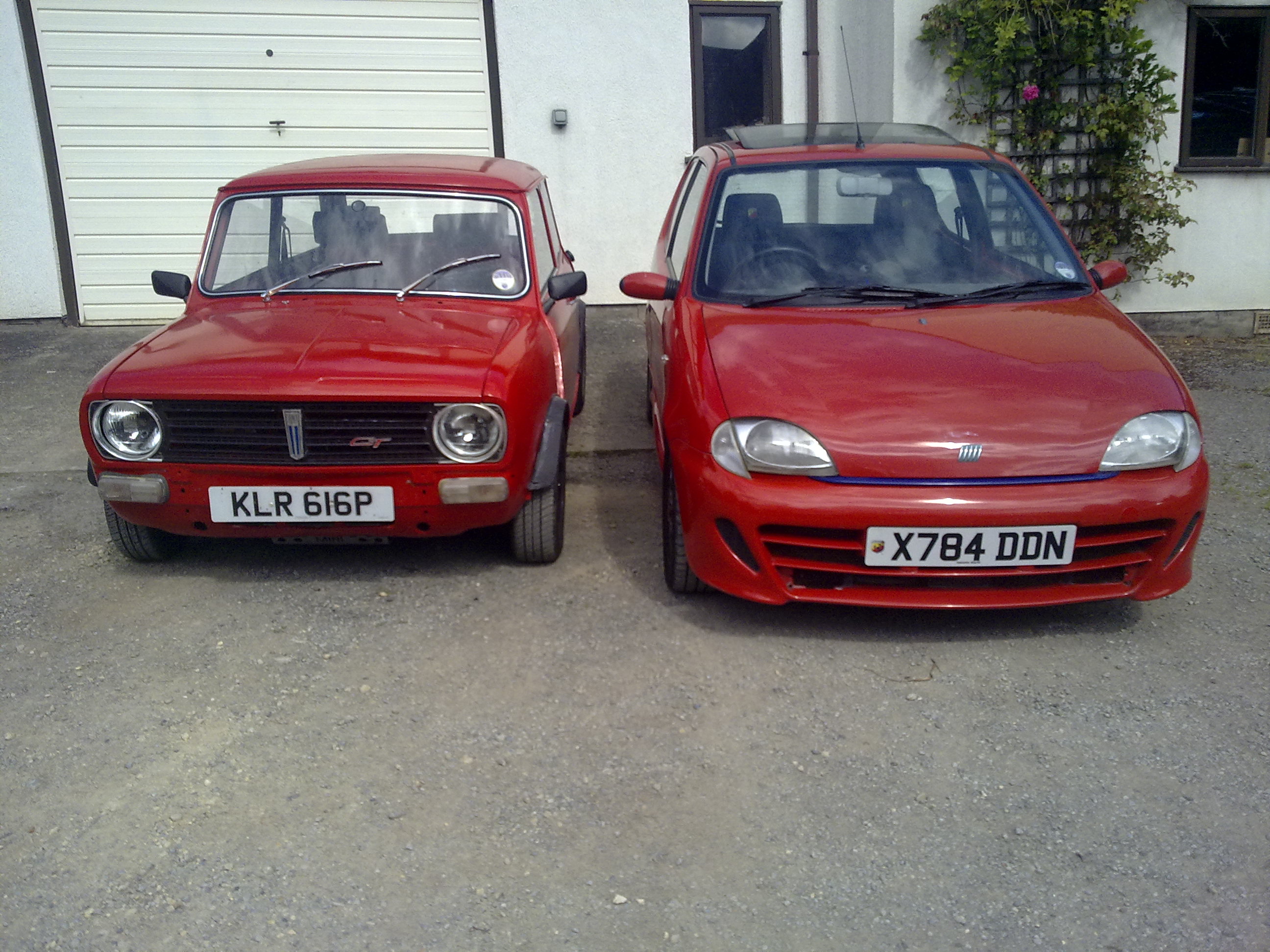 Showing off her bits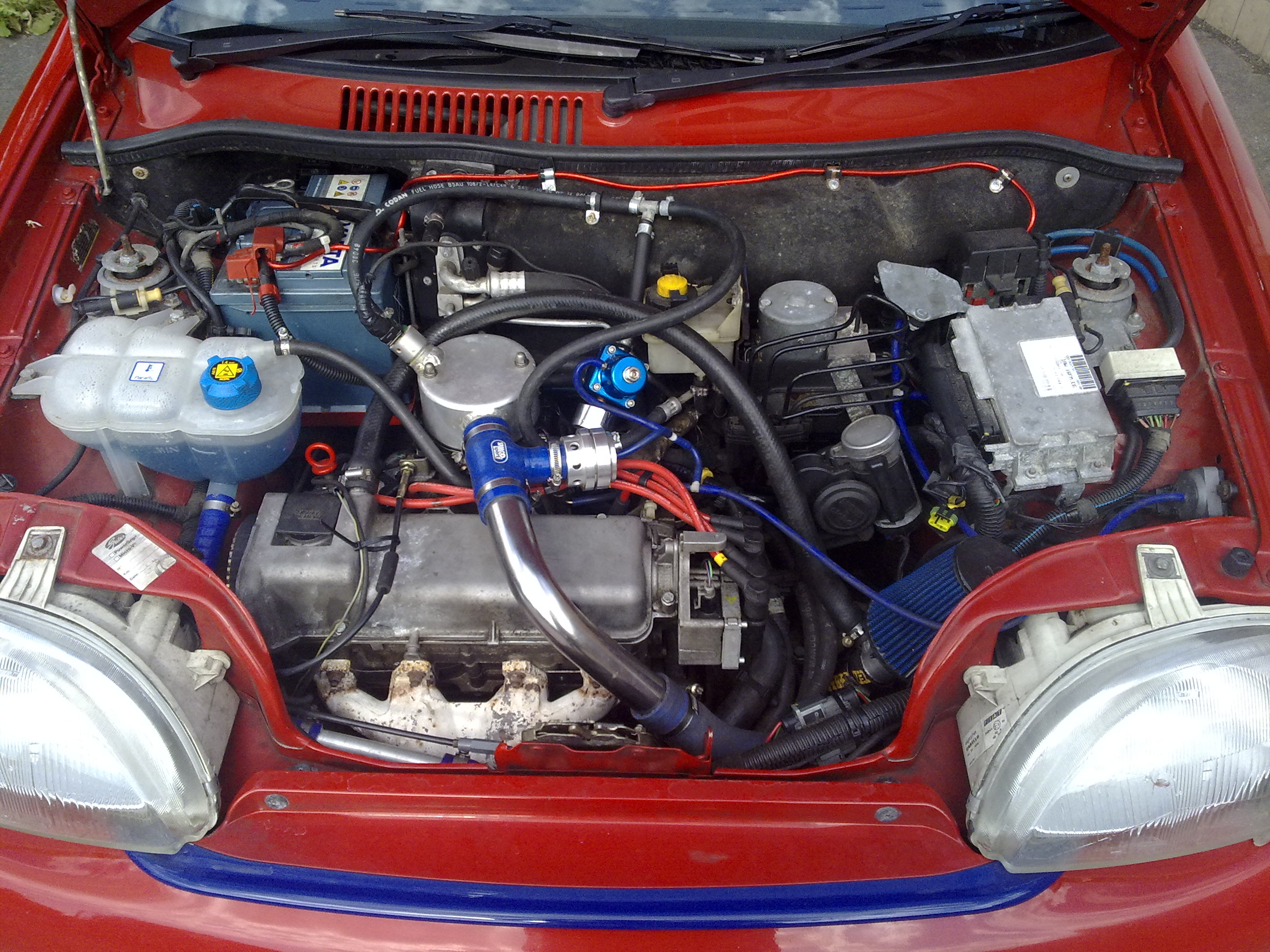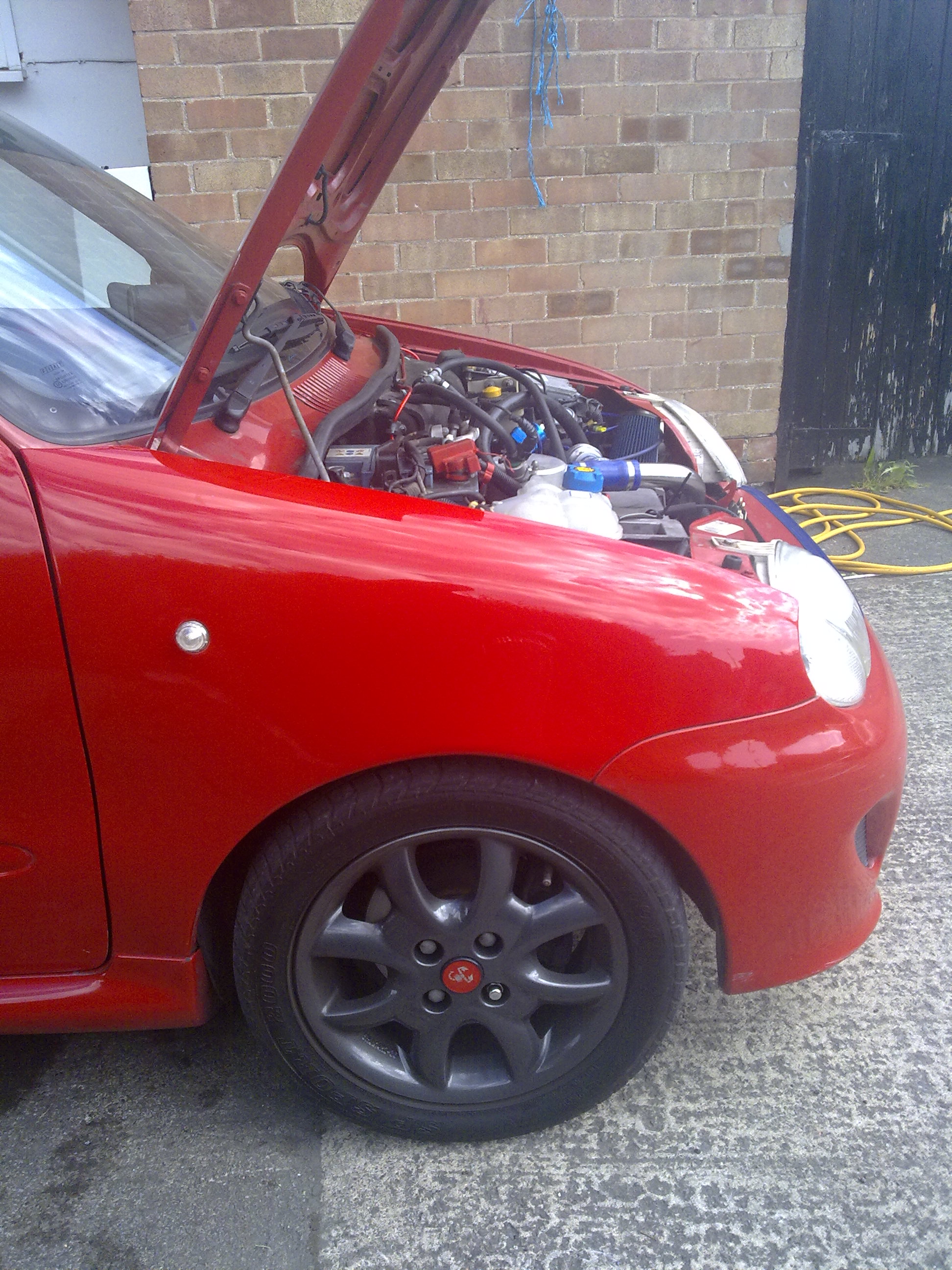 Saving a Ford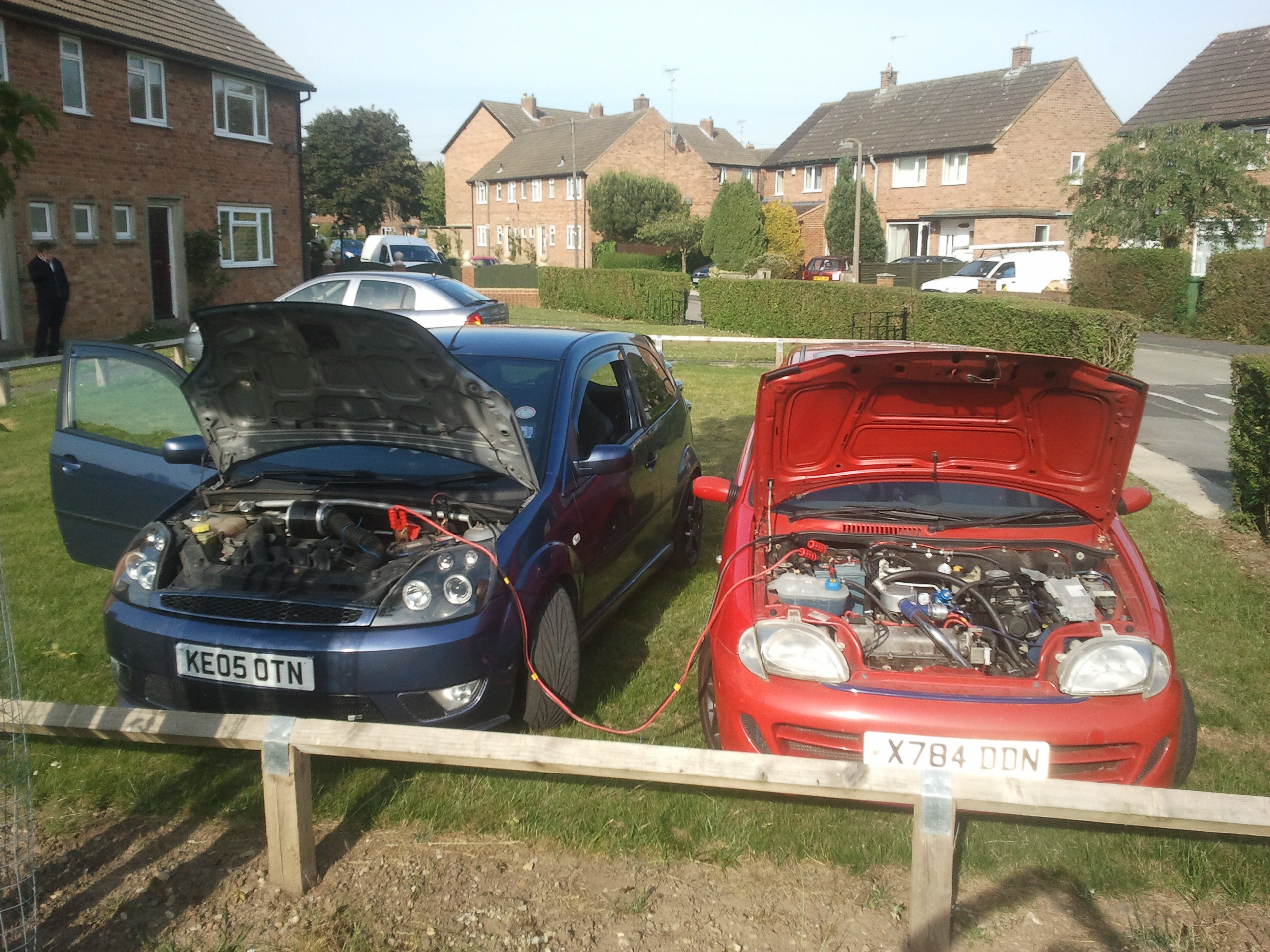 And then here's some pics from last summer - she only did 50 miles or so last summer so not many pics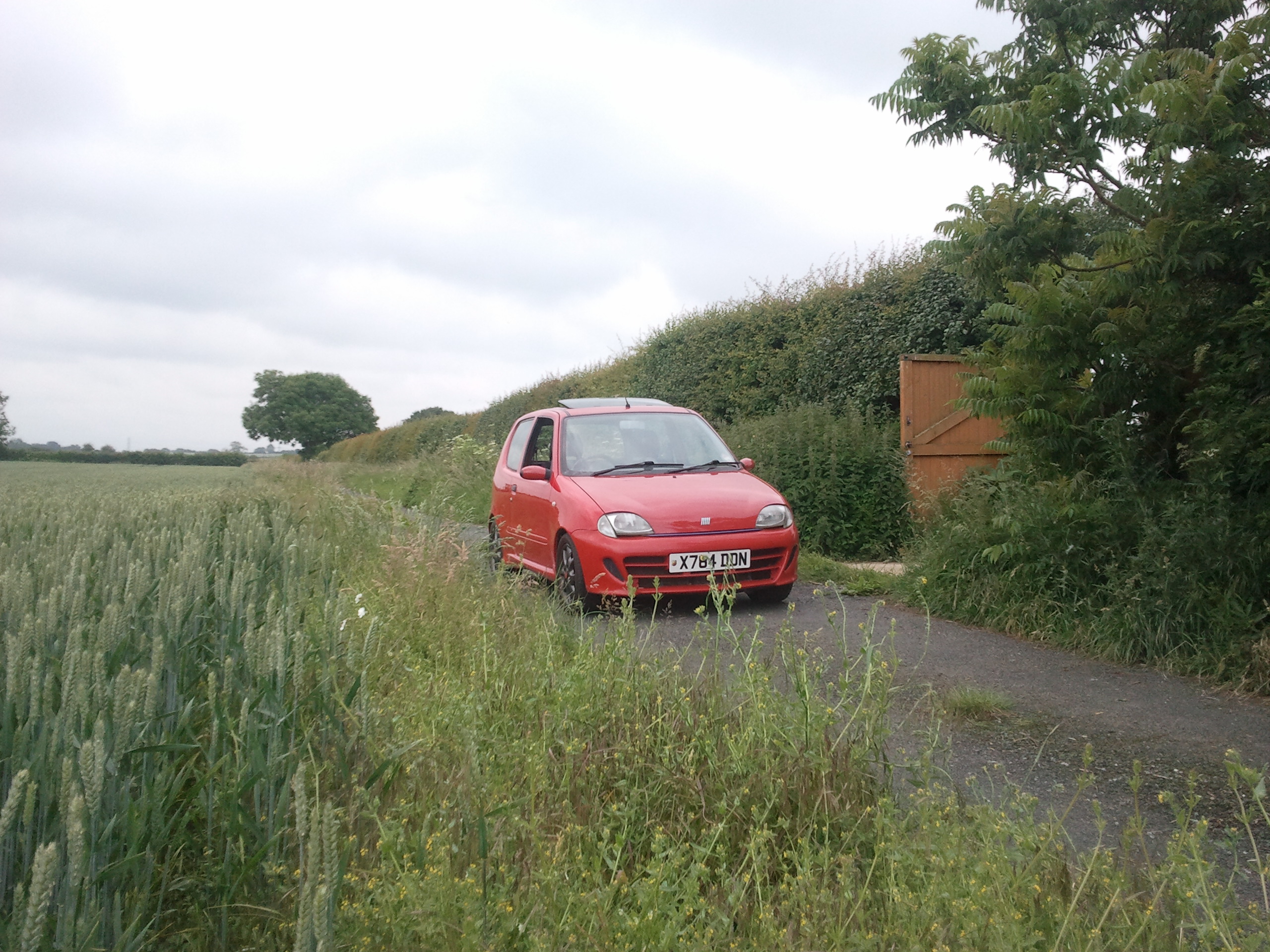 And one of her parked next to her big sister
Amd now for some recent pics. Been getting her ready for the MOT this year over last month or so - the old stock exhaust finally fell to pieces so had to get a new one.
So she stuck her arse in the air so i could get underneath.
And the front (she was like this for a couple of weeks and the pikeys where i live would have had the wheels so they came off as well)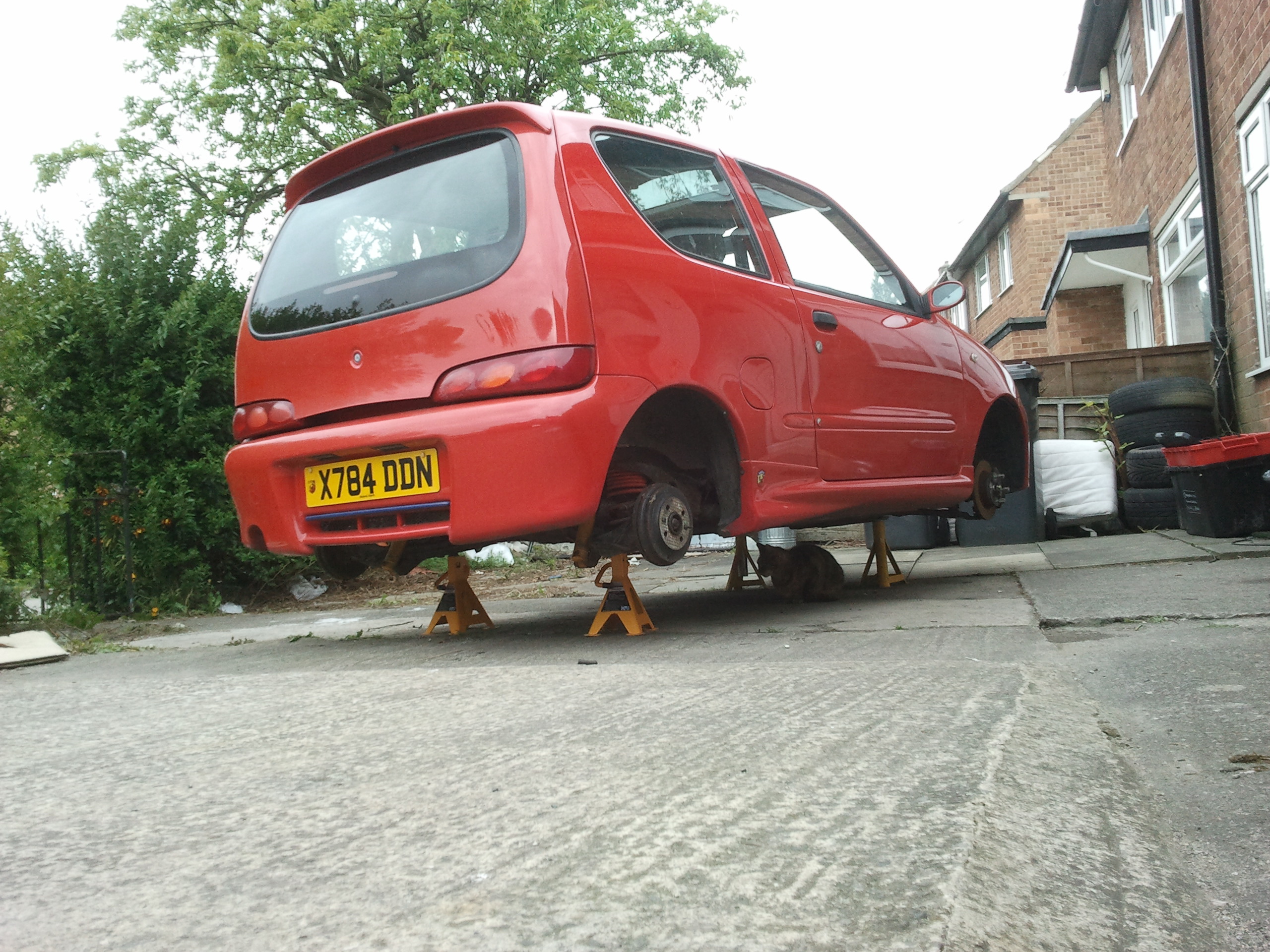 And bought some shiny pipes - intend to get a full custom exhaust from downpipe back at some point with a larger bore than stock but funds didn't allow for that yet.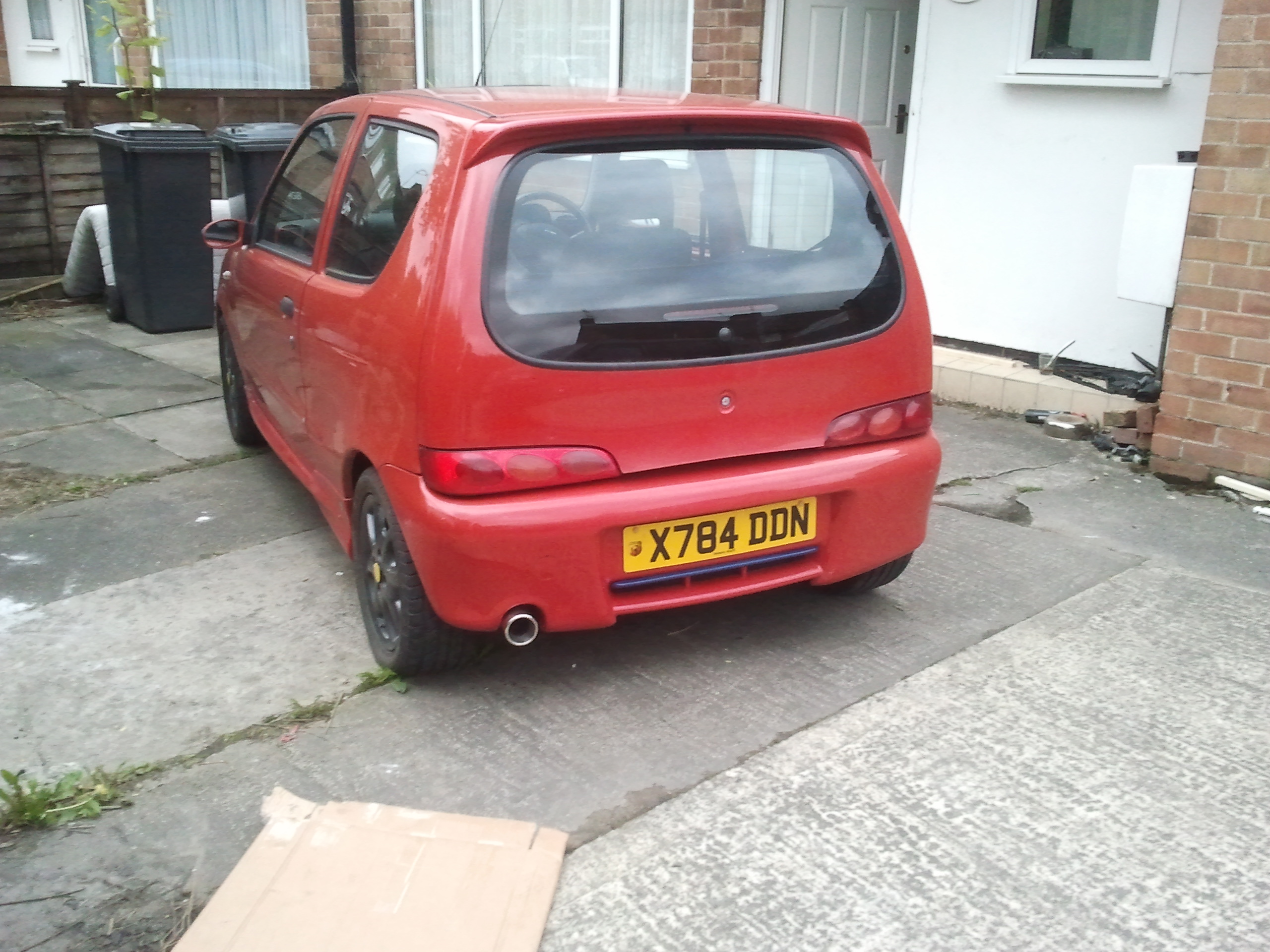 And finally, some new yellow abarth centre caps and new open-ended shiny wheel nuts..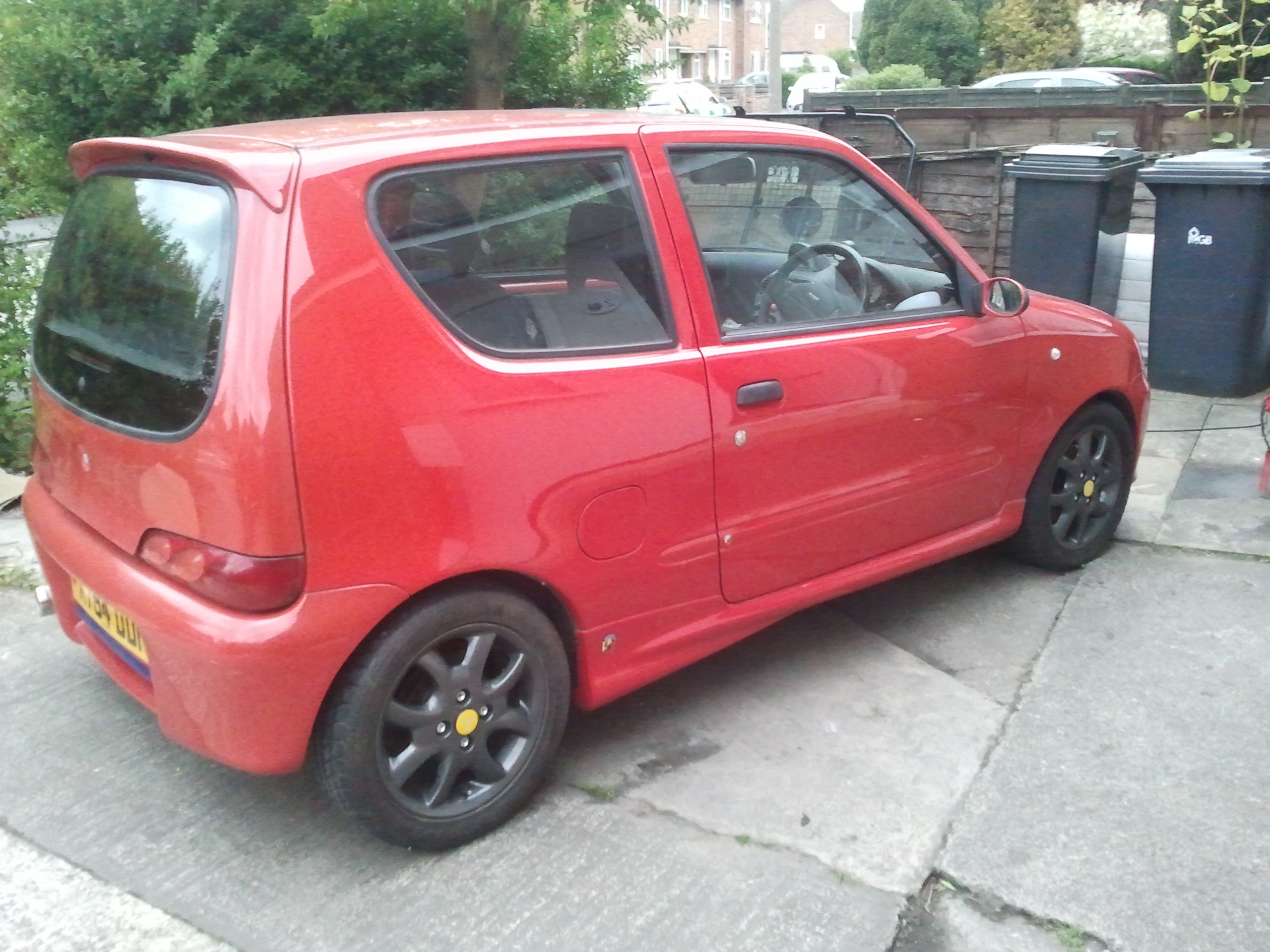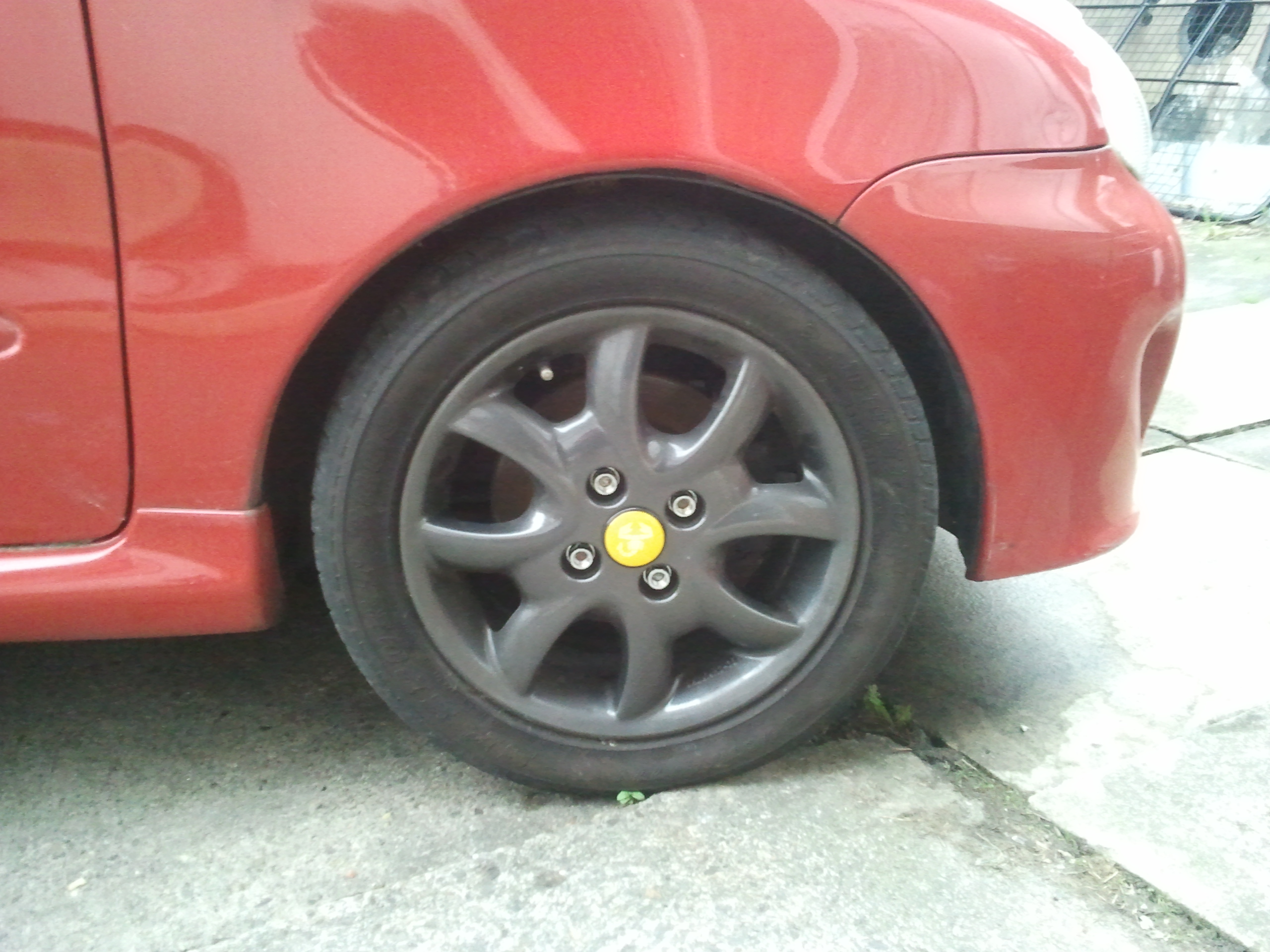 And that brings us upto date. I have many bits to go on the car but i will keep this thread updated now its here.
MOT in the morning. Wish her luck!!
Questions, comments etc welcome.