Introduction
Hey all
Well as some of you will have read in the Bravo Tech section, the HGT has been off the road at the garage since 19th November 07 while they try and source a replacement power steering pipe.
Unfortunately this was the last straw of very much a love/hate year with the Bravo.
Although I still own it, it will be up for sale shortly after the garage have finished with it.
This meant that I needed a replacement car (by today at the latest actually) so I picked this up last night from Kettering:
1998 Fiat Punto GT3 in Vroom (Broom) Yellow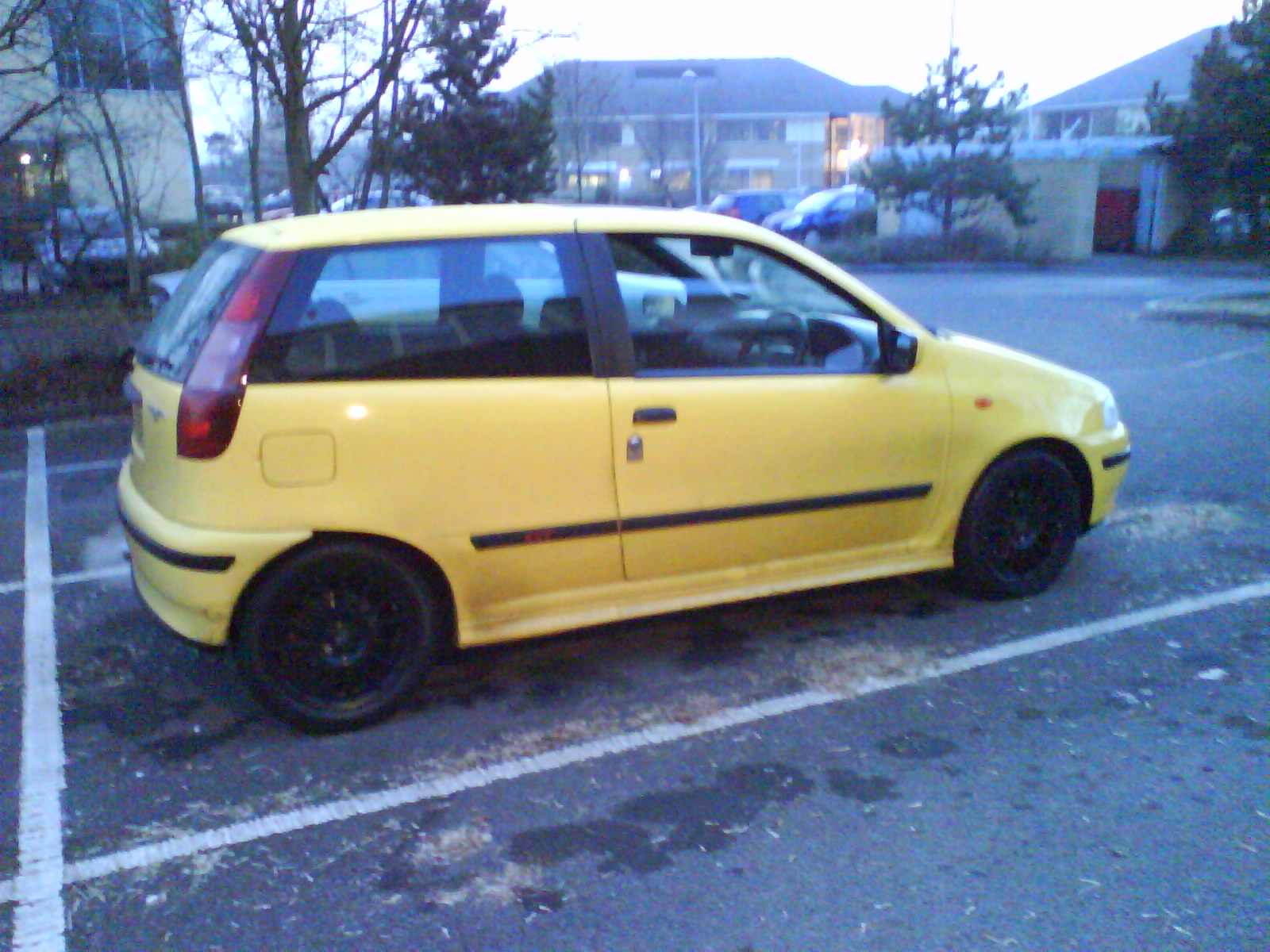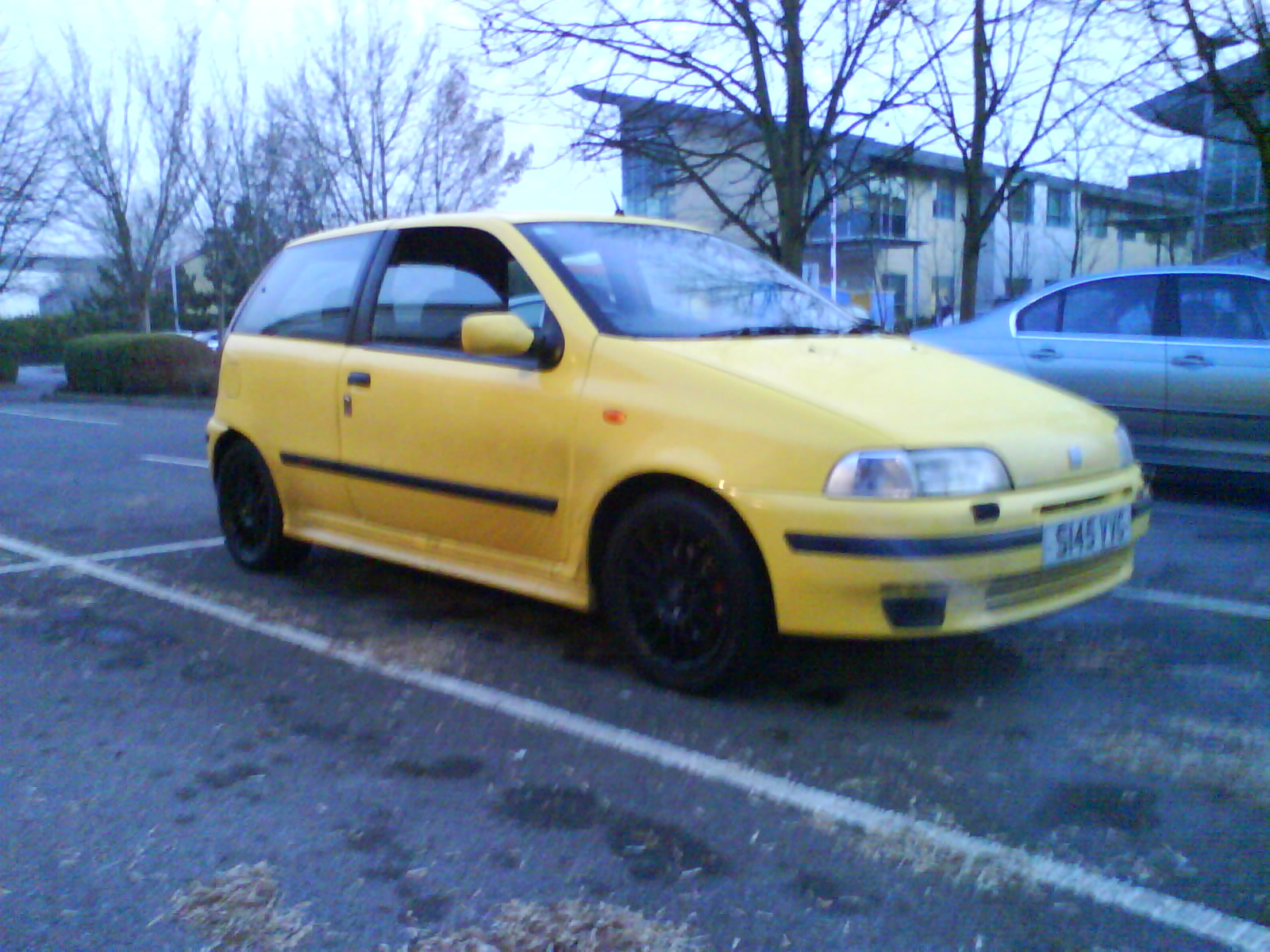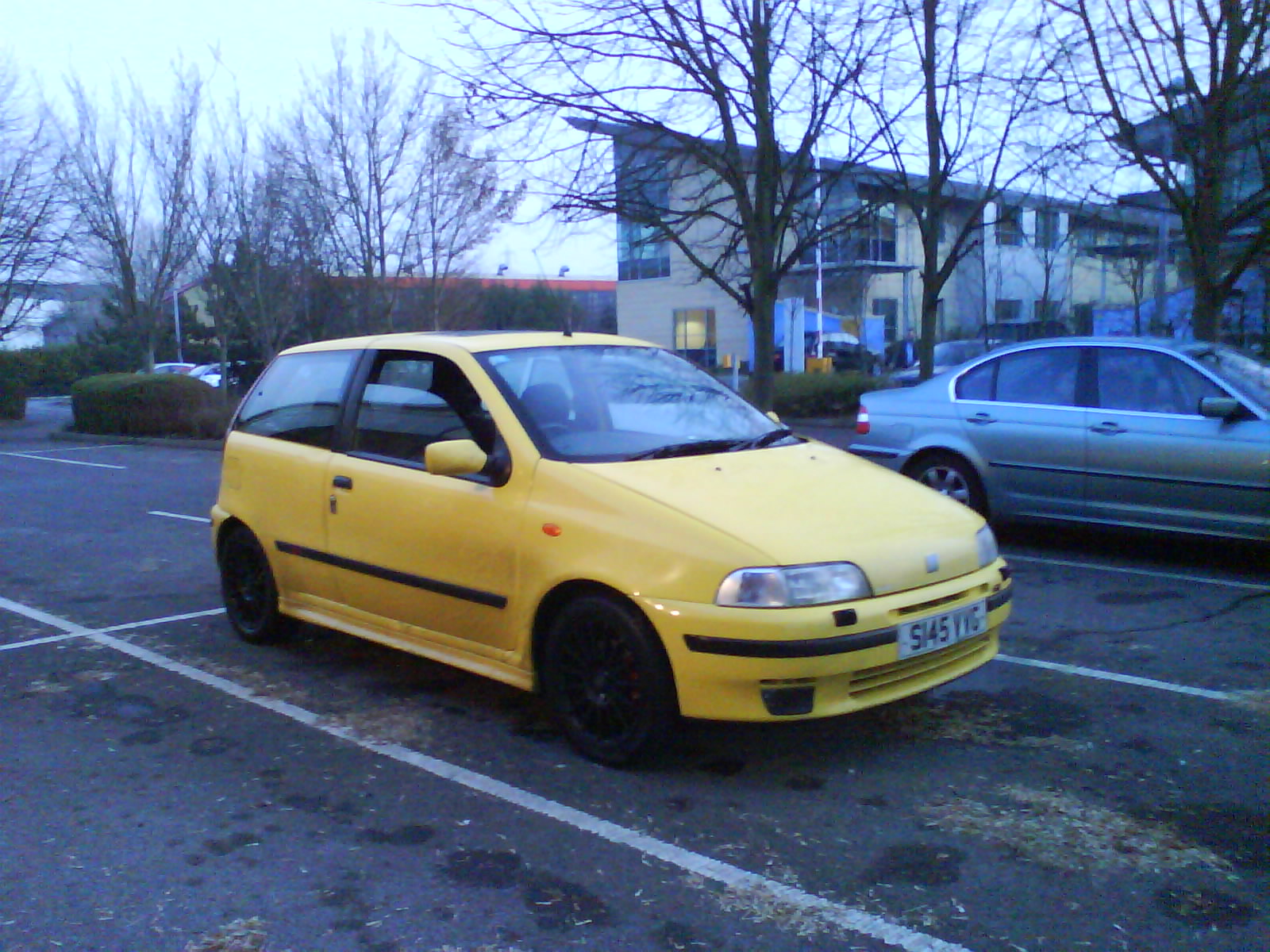 Sorry the pictures are absolutely crap because I took them on my phone about 45 minutes ago as I was leaving work...... and I know its filthy, it wasnt when I picked it up last night but the 100+ mile drive back to Reading left it needing a wash.
Its in no way mint but it isn't bad condition either. Given a bit of time and some selective modding and I will have my dream weekend toy :slayer:
Anyway more pictures to follow this weekend in day light after a good clean and some 'de-chavving'
Oh and P.S...... Woooooooo for BOOST :worship: