Heater Fan/Motor leaf and debris removal
First things first, locate the position of the heater fan and surrounding ducting.
The heater fan/blower and air flow ducting are directly under the glove box on the passenger side as shown (no need to remove glove box)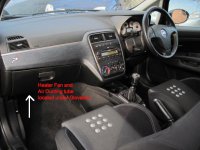 once you have located it, The
First
thing that you will need to remove the air flow ducting or black tube. this is held on with only one
torx 20 screw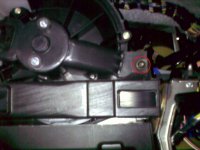 Once Screw has been removed, slide out ducting from housing and put to one side as shown bellow.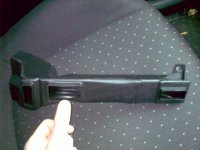 Now you are ready to remove the Heater fan/motor itself. As you look up the the space were you just remove ducting there should be
3x 5.5 hex head
screws showing. (circled below)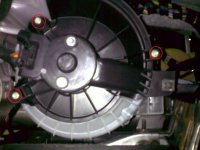 remove each once by one until heater fan is free (should just drop out)
Once the Heater fan/motor is removed clear on any leafs or debris trapped inside the fins. (in my case carpet??)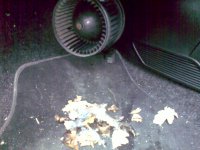 Now all that is left to do it reinstall. (exact reverse of removal)
First push heater fan/motor back into place (get a friend to help to get fiat screw in, as can be tricky due to cramped space)
once all the
5.5 hex head
screws are back in place find the black plastic Ducting and place back into position and srew back on with
torx 20 screw
JOB DONE!!
and many more warm and quite journeys
Hope this is of help to some people and is easy to follow.
I tried made it as simple as I could