the dash panel in our sample 55 reg Eleganza is secured by;
3 philips self-tapper screws along the top edge( clearly visible )
one self-tapper that is tucked down the LH lower edge ( door pillar)
once the screws are removed the panel is still "clipped" into the dash,
it Slides to the left( with car door open)and will come away quite readily.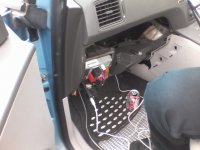 [BREAK=Socket - plugging in]
with the panel out of the way,
you'll need to get down on your knees ( outside the car), and look for the socket..,
I'ts well packed in - surrounded by cables and fusebox(es)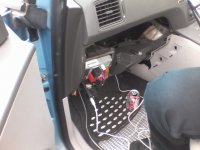 the Black Device + WHITE cable are the MES lead and Multiplex adaptor , actually plugged into the socket.
2nd view ( bit blurry)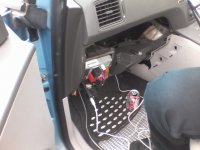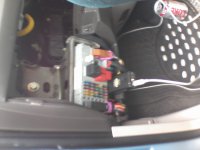 with it all connected you can use your Code Reader,
or in my case MultiECU Scan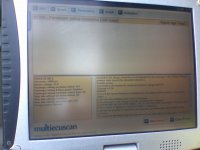 thanks To
dombooth
for his assitance with the Multiplex.
Last edited: