THIS GUIDE IS ONLY FOR THE MK2a
and not the MK2b(or MK3 how some people call it) because these use two different wiring harnesses for the radio.
So basically the car is using the standard ISO plugs and you might be led to believe that any aftermarket radio you want is just plug and play ,but the +12 memory wire is wired in the wrong place ,using some proprietary FIAT wiring system ,so plugging in your new flashy radio will just result in it not powering on and you asking what did you do in life to deserve such punishment.
Your wiring should look like this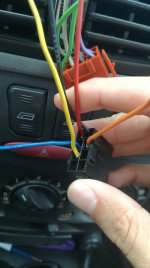 The problems stem from the yellow wire
This is the little diagram showing us what is wired where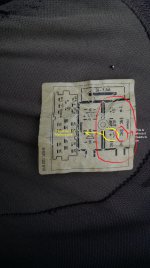 And this is the UNIVERSAL ISO diagram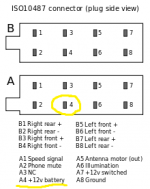 According to this diagram our yellow wire is wired in the A3 position while it should've been wired in the A4 position for the radio to work properly.
After modifying the ISO connector in your car and putting the yellow wire in its right(A4 on the diagram) position ,ANY aftermarket radio WILL work in your car.
I know this is really simple but it might help someone like me ,who is not really adept and expirienced in these things.
I will answer any questions bellow.