I fitted a Alpine ICS X7 double din unit into my fiat 500s. The alpine unit had an external usb lead that needed to be located somewhere to plug in the memory sticks and phone usb cables. As i was no longer needed the blue & me plug and wanted to use the housing.
Step 1: remove the plastic cup holder inserts.
Step 2: remove the 10 mm nuts.
Step 3: There is a little trim under the hand brake leaver. pull it up to find another 10 mm nut.
Step 4: Pull rear cup holder trim from car.
Step 5: Follow trims along to the parts with the air vents by your feet. Remove left trim by removing torx head screw, now pull trim from car. For the right side remove the torx screw and pull trim BUT DO NOT REMOVE IT FULLY.
You will see a torx screw remove it.
Step 6: The cup holder will now lift up, but not remove.
Step 7: You need to unplug the 12 socket plug and blue & me plug.
You now have the blue & me plug in your hands. You can remove the casing by putting your finger nails under the joint and split it in half.
you can now remove the pcb
Look like this.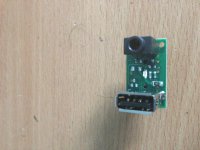 I then made this.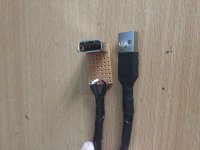 Step 8: Now you trim a tiny bit of plastic from the housing to let the wires exit.
Step 9: clip housing back together.
Step 10: Put blue & me back into cup holder section.
Step 11: Now route your aftermarket stereo usb to the plug coming from your blue & me.
Step 12: refit all plugs and screws.
Here is the part fitted. I just need to find a grommet to blank the hole for the 3.5 jack hole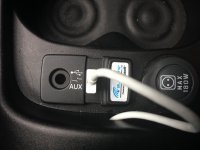 Here is the ICS X7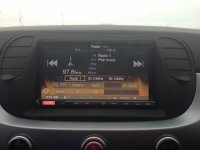 This will work with any stereo that has a female usb plug.
I can make the part if you need one it will be £10.00 inc the uk postage.