Introduction
Hi everyone, this is Mine and my dads Ford Escort RS Turbo Cabroilet, 1.6 Turbo.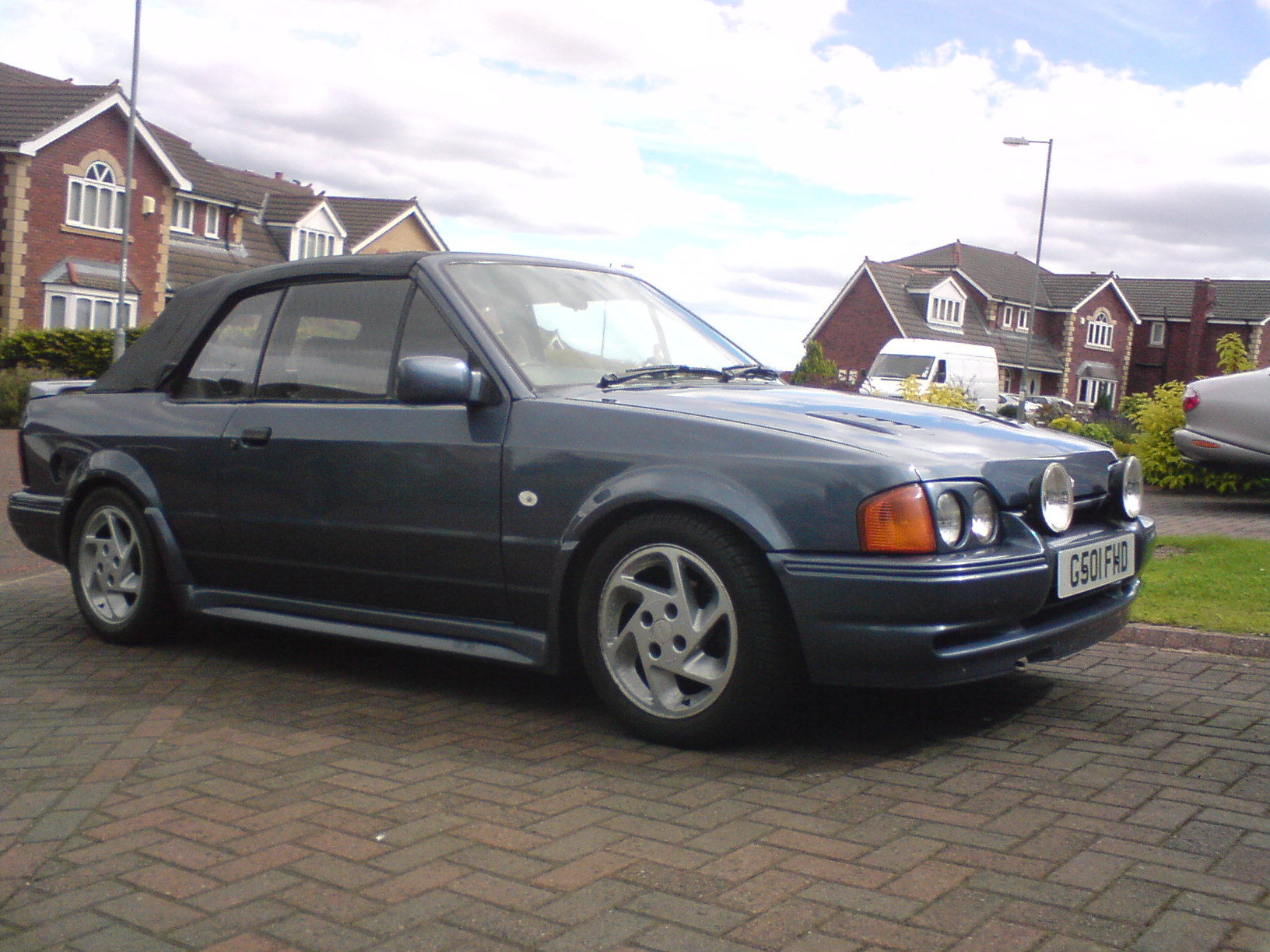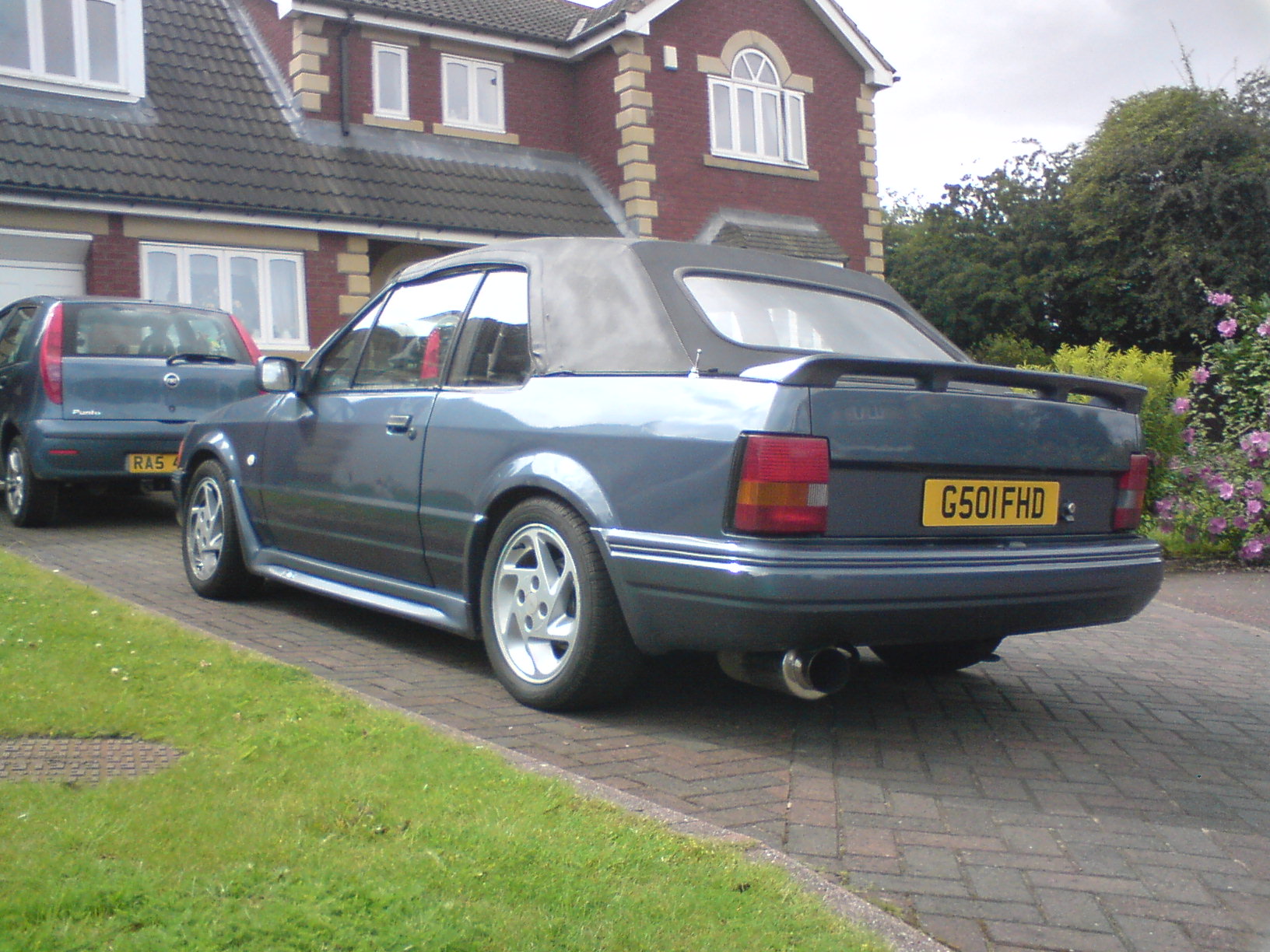 haven't touched the engine bay yet, will give it a good cleanup today
Standard spec:
Electric windows with winders on the back.
Electric mirrors.
Electric Hood.
Recaro Seats.
Mods:
4" backbox.
Dump valve.
Phase 1 Turbo.
CD player with Amp and Sub.
Turbo Systems Superchip.
Rsturbo Caliper and Discs.
Stuff do be done:
deffinately need to get rid of them amber indicators, maybe change the rear lights to afterburner style rear lights or just tint them in gloss black.
not sure if i should get some different alloys but i quite like the rs turbo ones one.
EDIT: THE WHEELS LOOK TERRIBLE ON THE PICS, IT'S JUST BRAKE DUST LOL!