Introduction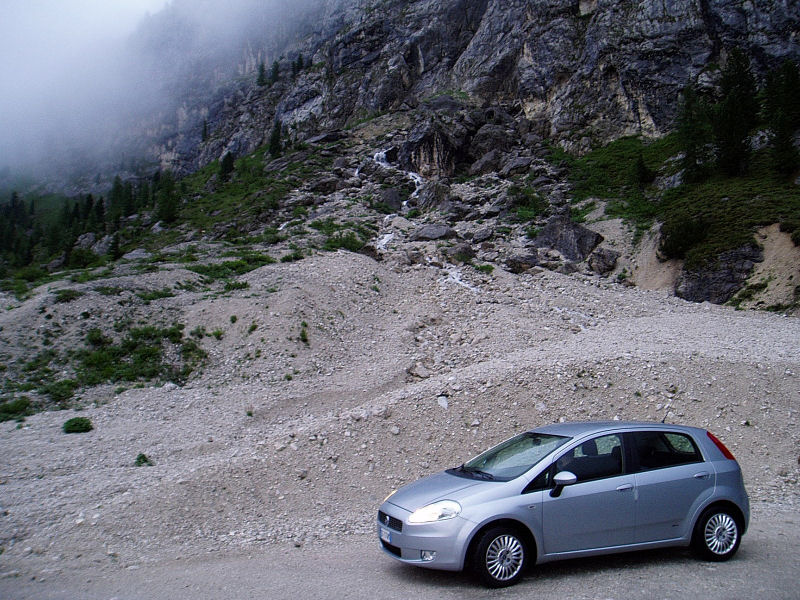 A 1.3multijet left hooker, 47Km on the clock over 3000Km when i gave her back.... 12days later. :devil: And with not so much tyre left!
All on windy twisty mountain roads in the Italian Dolomites in the summer of 2006 while i was there climbing.
A nice little car for up the mountains, too slow on the motorways ie 70mph+
But wasnt on them for much.
See googlemaps and zoom in for the kind of roadsm, 15 hairpin bends up to the top of the valley and the same back down,
i had a permanant smile on my face the whole time. Shame the damm handbrake makes that annoying nose when you use it in motion! :devil:

GOOGLE MAP LINK
More pics
HERE
And all the time i had the HGT sitting lonely at home UNDRIVEN
It would have loved it, although the left hooker is the way to go for overtaking. Poor HGT would look stunning in those pics! Ohhh well always next time!