Introduction
Hey everyone, I would like to introduce you to my car.
I drive an 2003 Punto multijet and it's sort of a father and son project. We've got it to replace the sei we've had before and it's been in the family just over 2 years now. When I(we) bought it was bone stock and not well taken care off.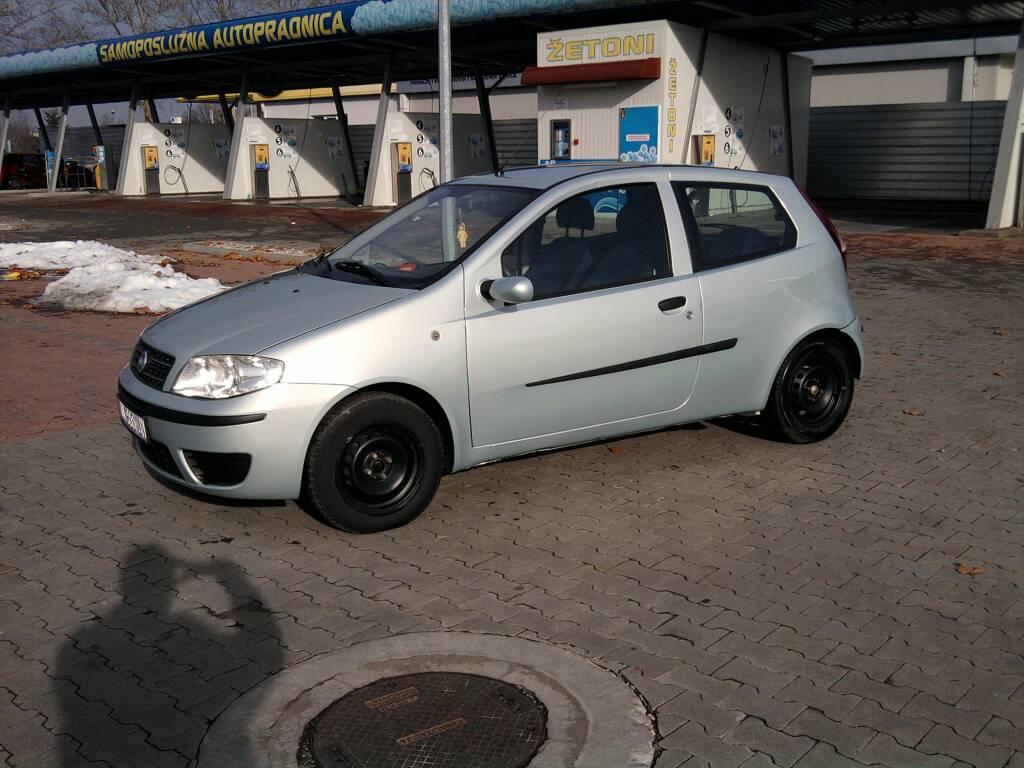 We've cleaned the whole interior to find out it was actually white not gray, changed the oil and filters.
It has air conditioning, power windows, power and colour coded mirrors, abs, adjustable steering wheel
Since I've loved cars since I can remember I couldn't help not to do something with the car. I had a deal with my father that I can do anything I want as long as I finance it and he will help me do it. I work part time as a student, sometimes even two jobs just to aford parts
call me crazy but that's how I am.
In the two years we've had the car this is the mod list (not in actual order) that we've personally done(around 90%):
-Badgeless grille
-Matt black wrap on roof with the arial welded
-DIY black headlights with ccfl angel eyes
-Borbed 16 inch Abarth rims
-Sporting body kit
-mk2 hgt boot door with spoiler in matt wrap
-Alfa Romeo GT leather seats, front and back
-Subwoofer
-Coilovers
-DIY instrument cluster LED replacement
-Installed fog lights
-LED ambient light under the dash and front seats
-Mk2 leather steering wheel and shift knob
-Rear drum to Hgt disc conversion
-Tinted windows and taillights
That's pretty much it
Here are some pics how it looks now