Finally I added a strong missed overhead light for the second row.
Before there was darkness (it's a family car!), now it's bright, kids can read books and it's easier to fasten their seat belts
The unit is taken from a Volkswagen Passat 3C (cheap from ebay):
First some preparations to fit in...
...selfmade wooden frame...cutout in the headliner...wiring from the front interior light...fix at the roof with adhesive...3 nuts (on long screws) for changing the lamps if necessary...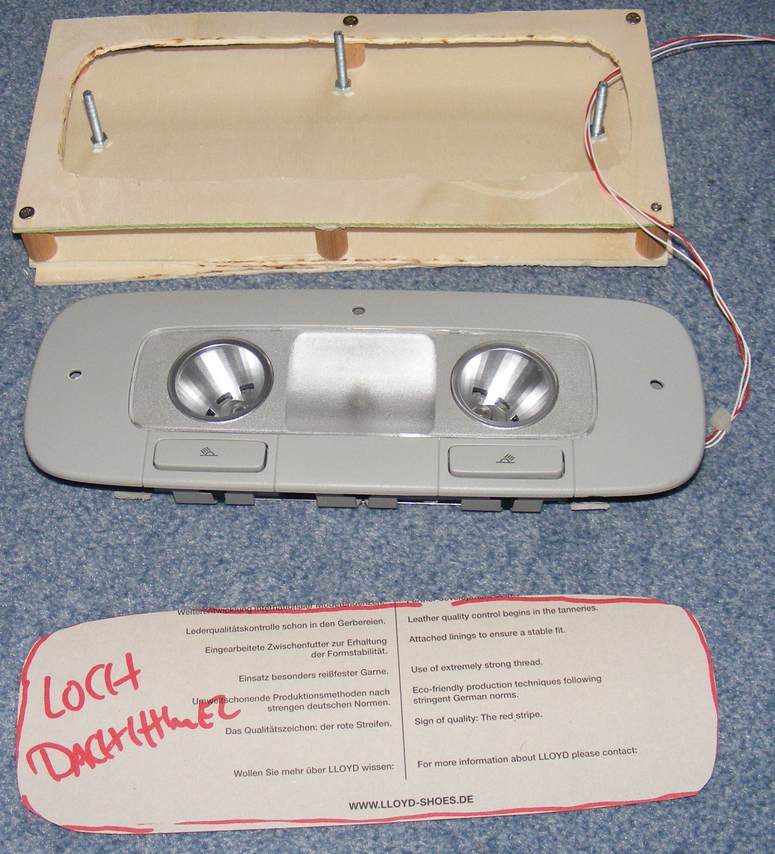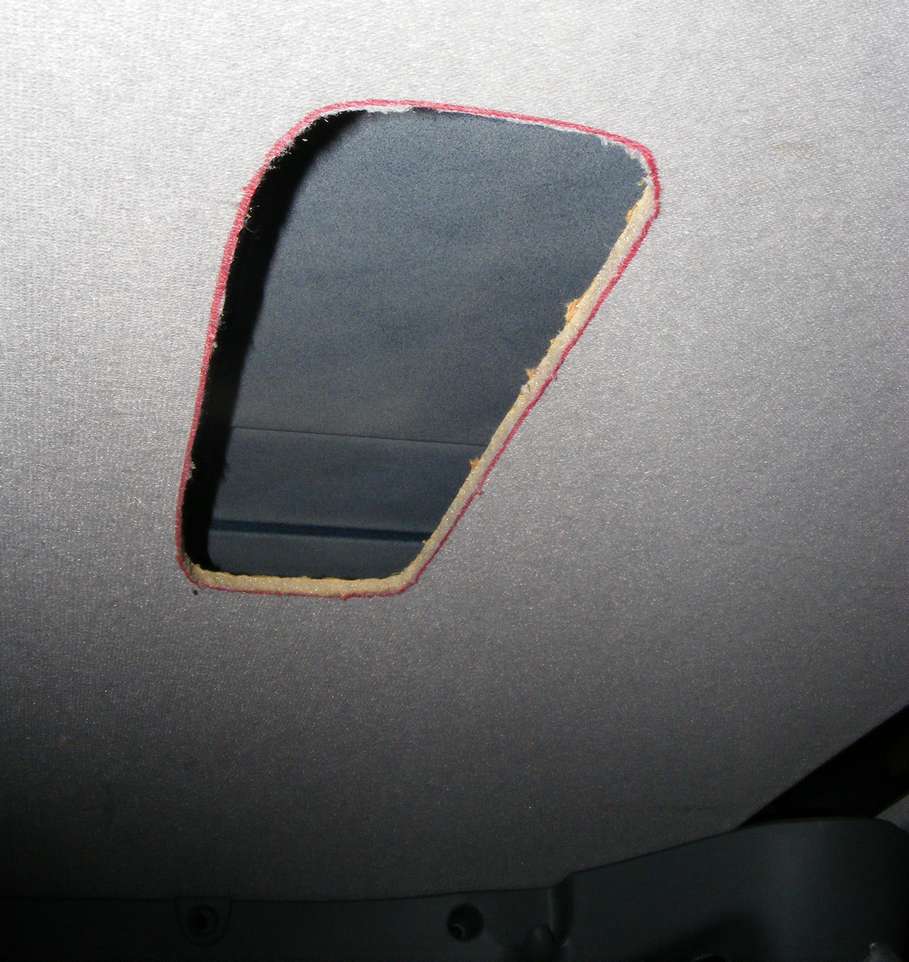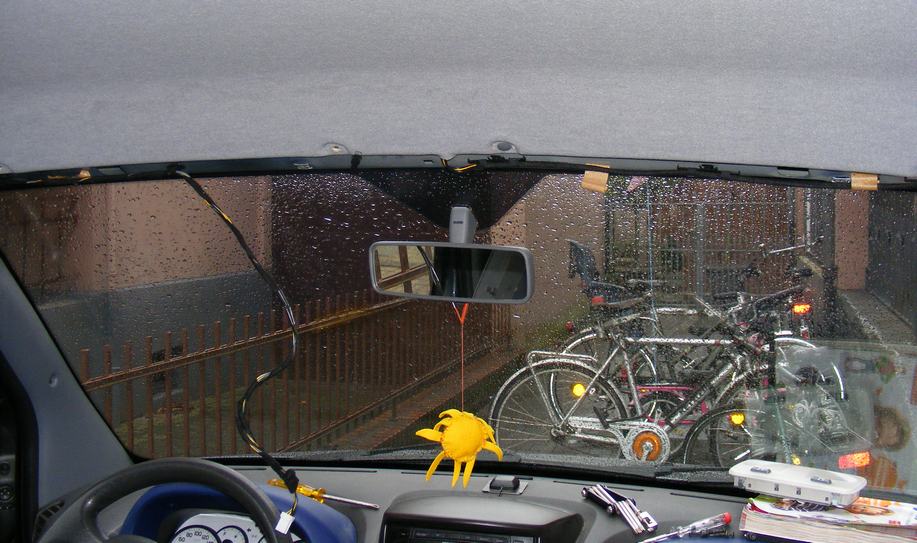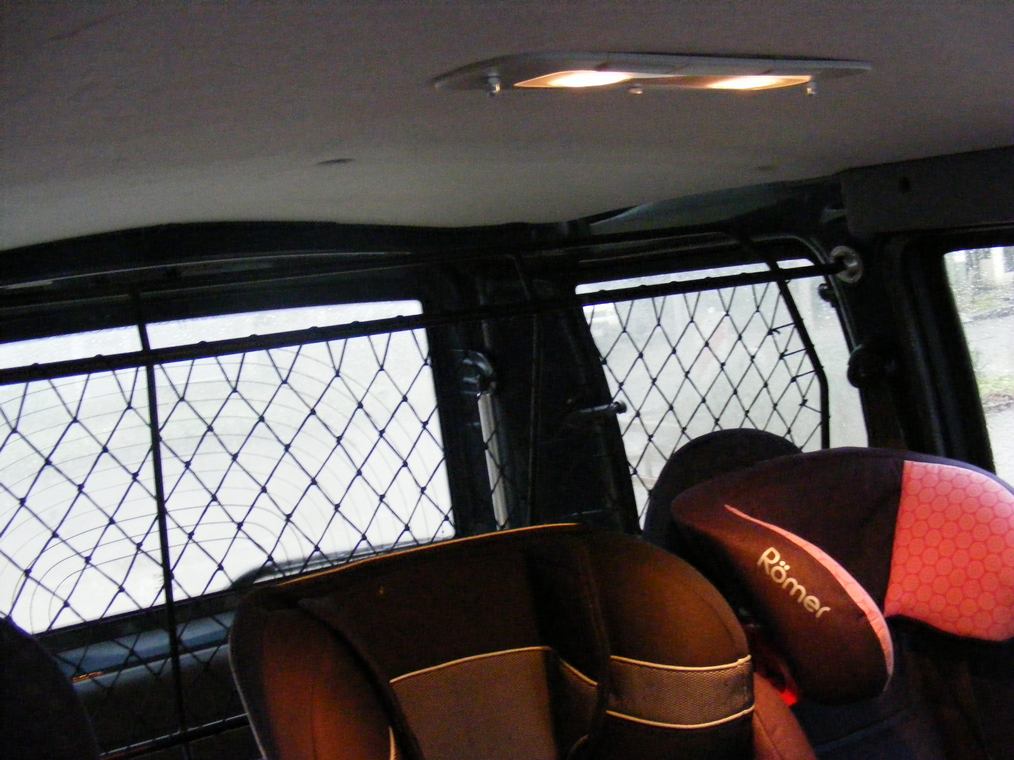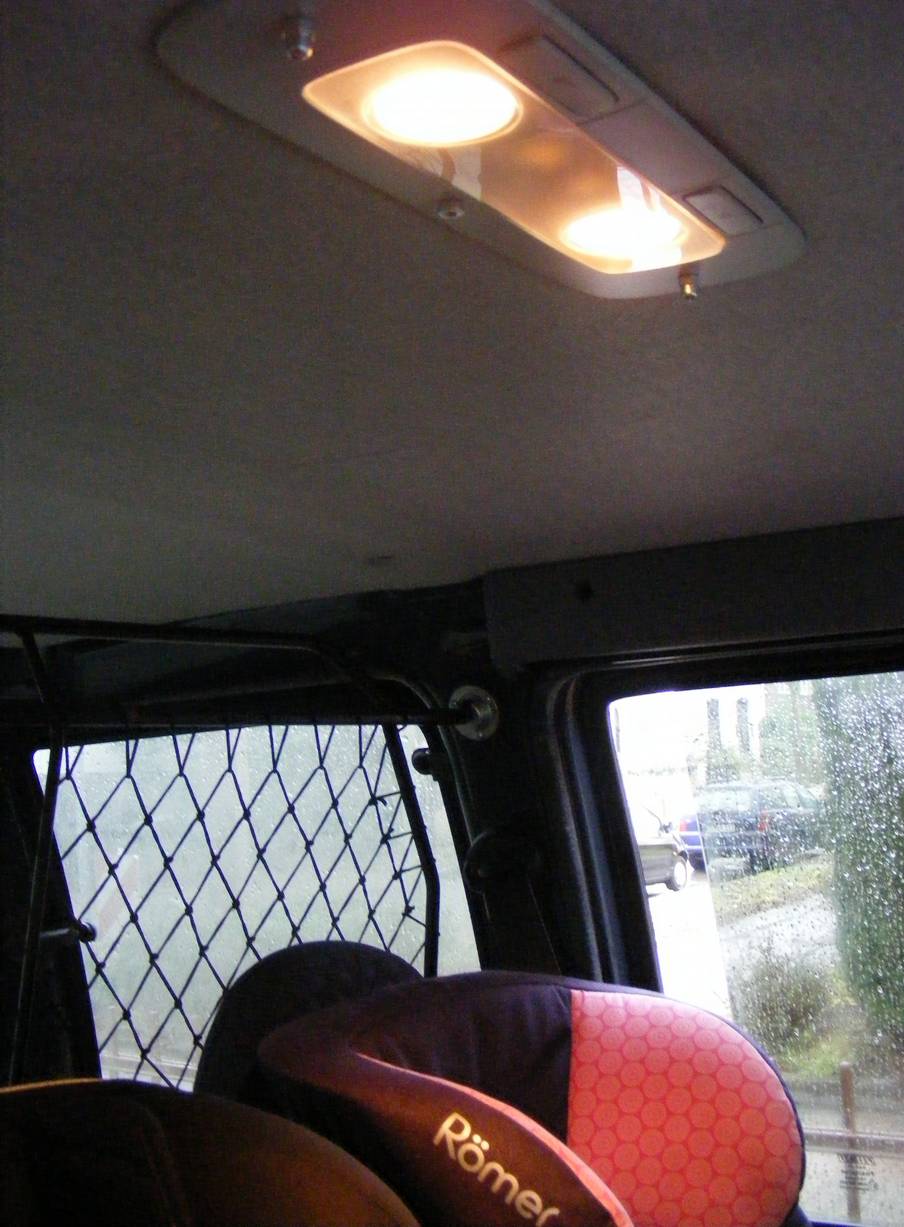 Turned on with the integrated switches. A combination with the door switches from the front light failed cause different signals - but no problem, the result is good and kid proven (stable)
Lights are two standard W5W. Upgrade with LED is optional but the choosen ones are very bright and maybe dazzle the back row passengers.
The unit got a third light in the middle but with the wiring here not operational. With the Passat all three light turn on when one door is open or central unlocking is activated.