Introduction
So here's my Panda, it's a 900 Young which drives around in the (not so) great nation of Belgium. Had the car since december '13 but had to wait 'till end of last year to drive it..
So yeah my dad got it for me from a mate who's dad (owner of the car) passed away.
Condition was really good, bit of rust that got fixed soon after and other mods came into place later.
Mods already done:
-see through indicators
-other steering wheel from an older Panda
-mk1 grille, restored and painted white
-painted the wheels in a sort of olive drab green (idk why either but it suits)
-new radio and speaker from a Seat Panda
Now it drives around like this (minus 1 hubcab 'cause I already lost it)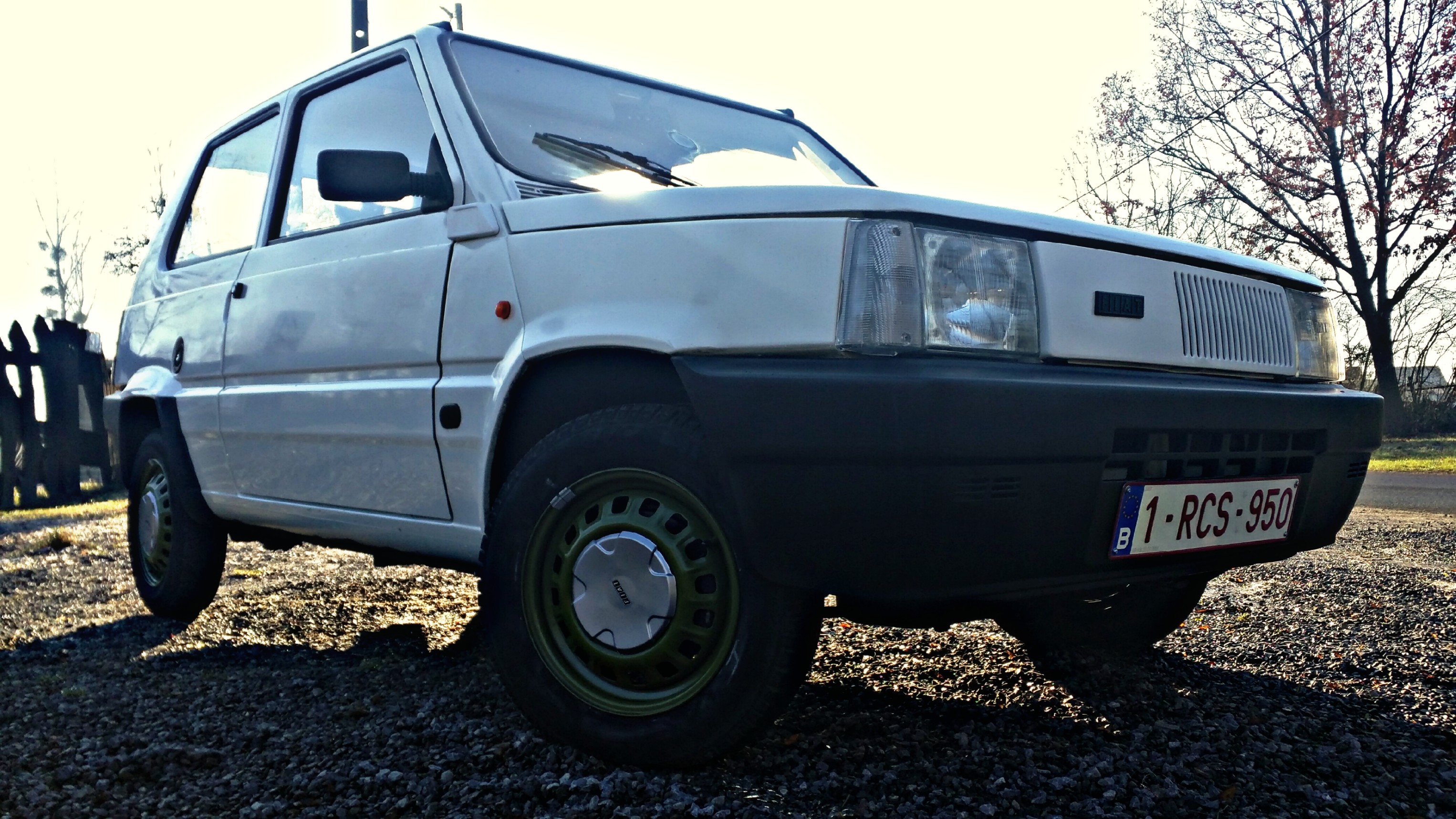 Still not done with this "build" as I've made it a 1000€ project, which means I am not spending more than 1000€ on mods including car, excluding repairs.
I have some mods ready to throw on but need some time to prepare them like:
-Alloy wheels
-Electric exhaust cutout
-Sport air filter
-Flocked dashboard
-Daytime running lights
And some future mods that I still have planned:
-Lowering springs
-Darkened tail lights
-Led headlights