Introduction
My "RICE" Punto MK2B aka disco on wheels
I Would like to share my punto with you guys. This punto is my first and only car for now, and is my daily driver.
I know most wont like the style, but everyone has its own taste.
Fiat Punto MK2B
Year 2003
1.3 JTD
340.000km
Since the car is modified i will share some informations
Exterior:
Almost completly custom front bumper with homemade front splitter wraped in goldcarbon wrap, ebay cannards in the same wrap, special licance plate holders so it can be removed. On the bumper and the fenders there is a quick release, which is now only for visuals, since i almost lost my bumper on a highway, since than its bolted on as usual. This is one of my 2 bumpers and i use it for events and special occasions.
B-Line front bumper, which i am using as a daily bumper, nothing special about this one exept that it also has removable licance plate so i can change between the two. I modified the stock fender to bumper mounts and cut off some mudguar ,now i can change bumpers fast and with 1 tool.
B-Line rear bumper, it was a 3 door model, so it is a bit modified to fit my 5 door. Added homemade diffuser with some ebay shark fins and wraped in goldcarbon wrap. Also has rgb licance plate
CSR X-Line sideskirts, i added a simple lip/step wraped in the same as bumpers.
RDX spoiler.
Headlights painted black,added ccfl angel eyes, tinted blinker lense, with led bulbs for blinkers and parking lits , and 6000k lowbeams
Rear lights tintes and all bulbs changed to led
Tinted side blinkers
Rremoved antena on the roof
Front Hood complety custom, removed the grill, removed windshield sprinklers, hood vent and bad look
Rear hatch completly cleanlook
Removed door moldings
Wheels OZ. Ultraleggera 17x7 et44, 205/40r17 toyo t1r, 20mm spacers rear, 12mm spacer front
TA Tehnix coilovers,
MTEC drilled and slotted disks in black,gloss red calipers,rear drum assembly from brembo,painted black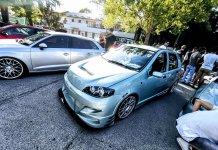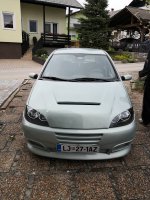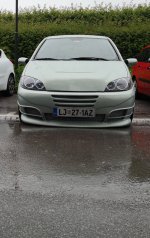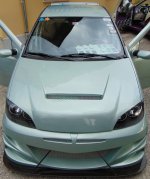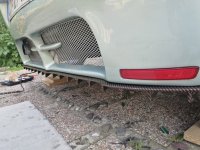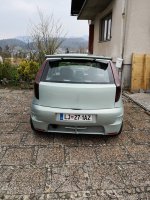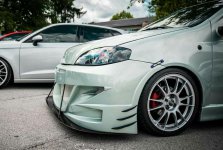 Interior:
Not alot changed yet,dashboard and central console changed to blue bulbs with RGB EL. wire around the gaps . Sport seat covers, as i still have original seats, because i bought leather seats from the wrong alfa.. and i still have have to weld the supports to mount them, underglow under seats. RGB Led cealing light. removed the console ashtray and fitted some switched for the lights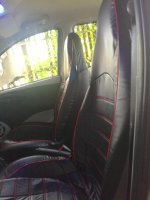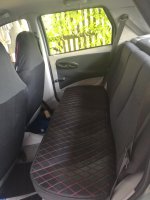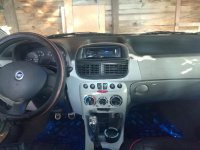 Music:
Also nothing special yet. Pioneer DEH-S101UB ,ESX SQ-6.2T tweeters, Auna CS-LED65 front and Auna CS-LED4 rear speakers on the shelf,they are nothing special,even bad if i may add, i only took them because they had blue leds,which i soon changed to rgb with switches. IceBlock 230 sub, bad for its size , but good for LEDs so its still in there for now.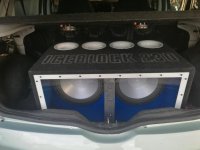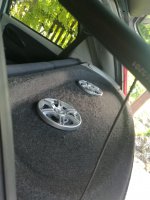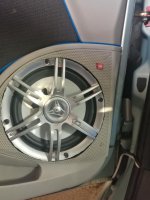 Engine Bay
Tuned to 100HP
Blocked EGR
K&N box filter
Also colored abit and wraped in some colored insulating tape,exhaust mods to come.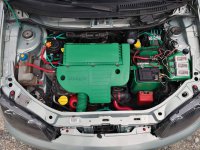 And the part my car is most famost for in my country, RGB!
At the moment the car has around 60meters of RGB strips and other bulbs and stuff. I havent finished with this "mod" as i always get new ideas. Some pople hate it, but quite alot actully love it because it is so uniqe.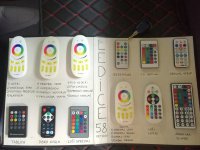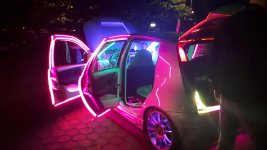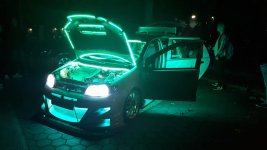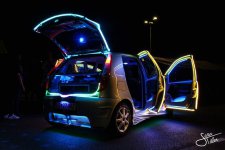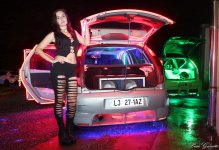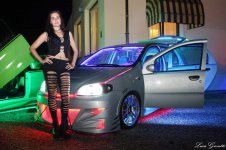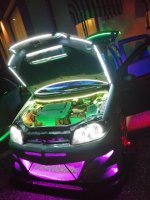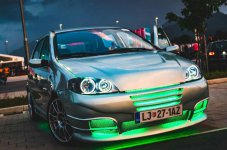 EVEN A PUNTO CAN STAND OUT!
Sorry for bad pics, i barly ever take photos of my car so i scavange from other people pics
Alot more to come as time goes by
what do you guys think?