Introduction
These two have had a good clean recently so time for some pictures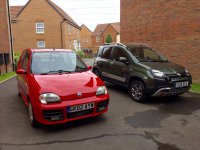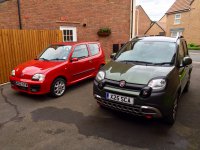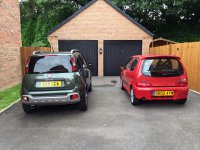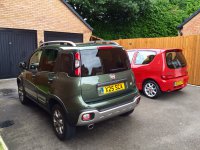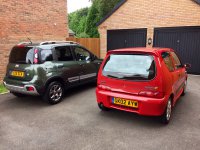 The Seicento was recently acquired and is a 2002 Sporting Abarth. Genuine 24k miles with full history. I tried in vain to get my 2001 Seicento back after I px it in 2003 for a Stilo. Aside from minor fading, it's like new!
The Panda is a 2015 Cross TA, bought new to replace my 2012 500 TA+ as we needed something more practical. It's a fantastic car, as was the 500 before it
Love small FIATs. Always have, always will. Solid, simple & unpretentious.
Cheers,
Simon