Introduction
As some of you are probably aware I was going to sell my GP and buy a RenaultSport Clio 182 but was worried about fuel consumption, the lack of warrenty and how much depreciation my GP has suffered.
I then realised that I could afford a cheap second car as a bit of a weekend toy and keep the GP for the mileage munching and work use.
One of my best mates (Whiley) owns a Bianca White S1 Rallye and recently bought a Cherry Red S1 16v from a guy off the Rallye Register with the intent to swap the 16v into his shell. He then offered me the red shell with his 8v in it once he completed the engine swap.
So the 16v went into his and ran problem free although we ran into an issue with his 8v in the red shell (we forgot to unlock the ECU). I managed to pick up a cheap unlocked ECU from a RR member last week and on Friday night we got it fired up
So now I am the very proud owner of a Cherry Red S1 Rallye. The only mods to it at the moment are a Raceland filter, Raceland manifold, S2 steelies, VTR exhaust system (for some reason) and lowered suspension (unknown make and drop but it looks approx -40mm)
Just a couple of quick shots: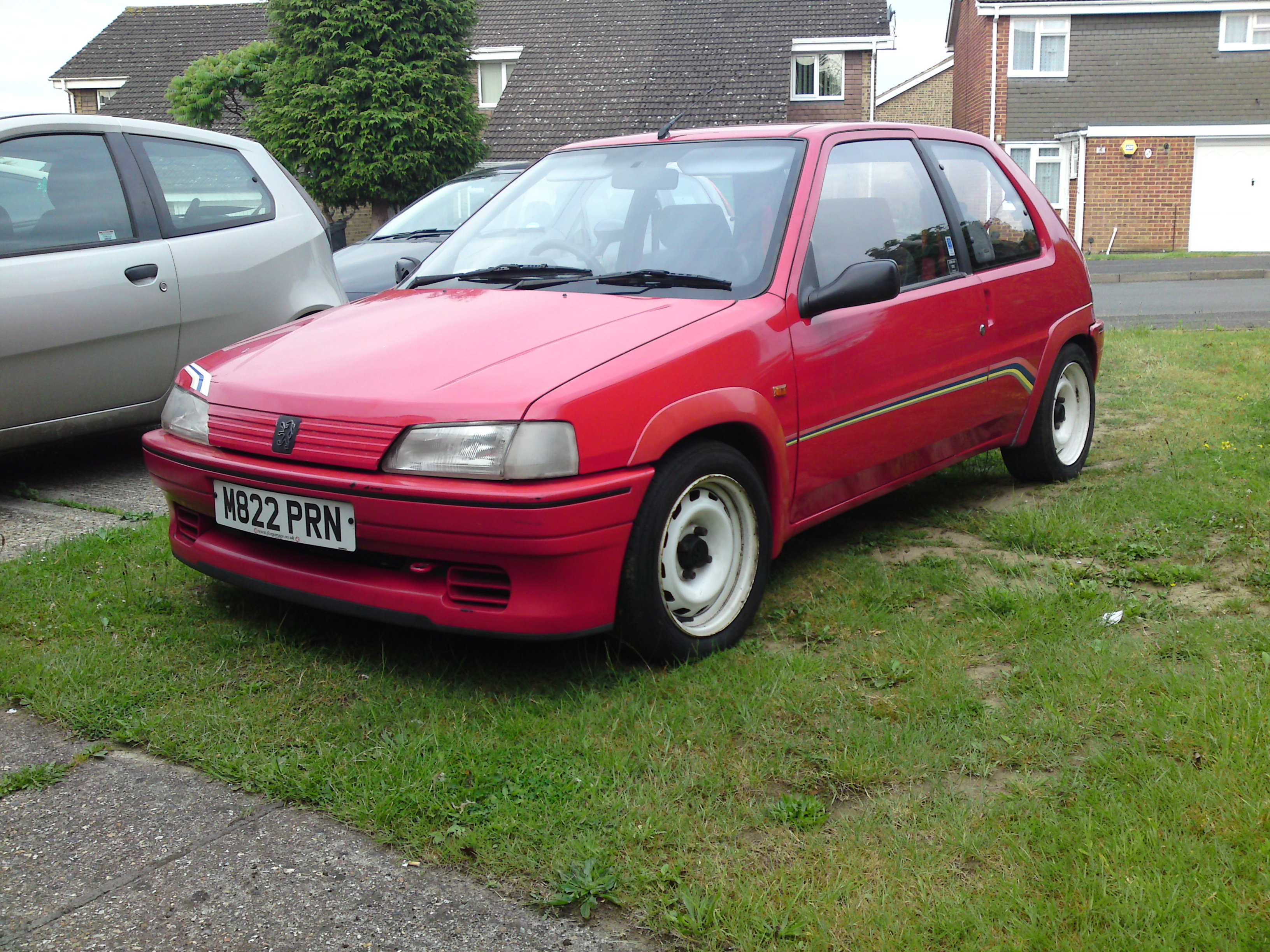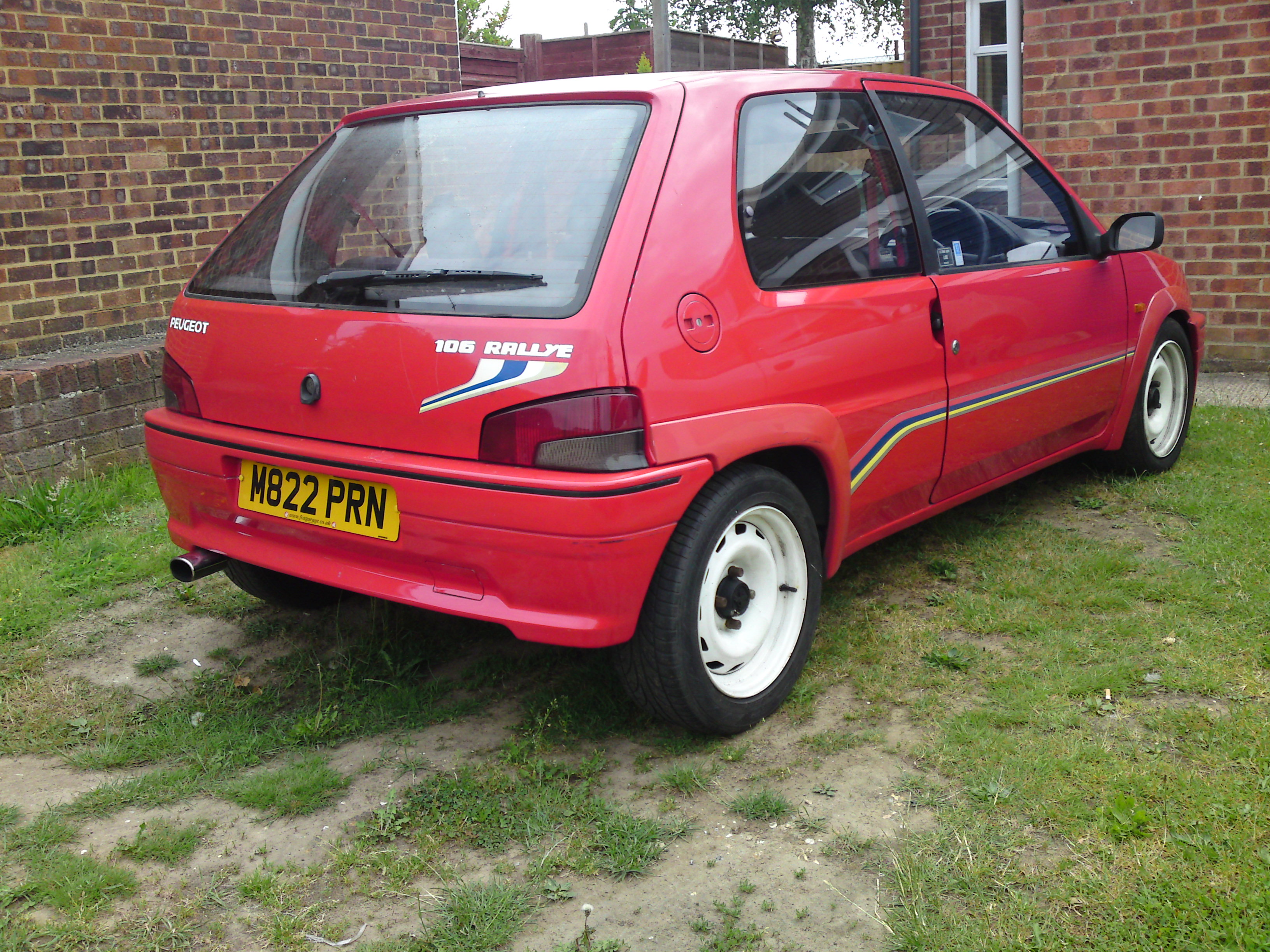 It needs a decent clean and a few bits and bobs but then it should be all good.
The plans for it after a good clean up are:
- Enclosed filter
- Pugsport exhaust (2" tip)
- Kat Cam
As always with modifying, this list will likely change/increase over time.
I will get better pictures up at the weekend after I've had a chance to give it a good going over.