Introduction
hey guys after owning 2 cinq sportings and embarrasingly ownin 2 clio's(yes 2!)
i decided to buy myself a seicento, much because i loved my cinq but i couldnt get over how much the interior looks nicer in the seicento(although it ways 30 kilos more!)
i've not got big plans for mods at the moment with only having a years NCB, but if any1 has a gsr for an spi they dont want anymore i will gladly take it off your hands!
i bought her the other week 38,000 miles on the clock! T reg 99 plate is suffering with a bit of laquer peel, wont go into price but is sufferin with slight head gasket problem
i have since bought
new timing belt kit £20
headgasket and bolt kit £20
waterpump £10
rear brake shoes, drums and spring kit £30
got a temp gauge and hose adaptor for £30
powerflex bush kit and strut bars off jimbro1000 if it ever gets collected :worship:
vibe cbr 10" evo sub if i ever come up with an idea on how to fit in my boot!(i got fibreglass resin etc.. if any knows sum1 who has done 1 in their diary please link me!) 6x9's in the rear quarter panels seen it done on here before think it was todger,
bought some abarth alloy wheels! just need to refurb them in black 2 pirelli p6000 tyres and to sonars 50x175R14
cost me £100 tyres are in good condition though
things on the wanted list
40mm tb
gsr induction kit
supersprint manifold( full exhaust really)
lowerin springs, shocks
front brake upgrades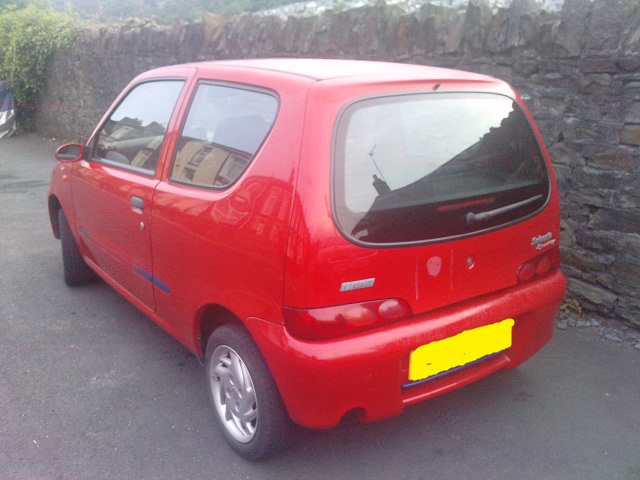 also what can i do about a bit of lacquer peel?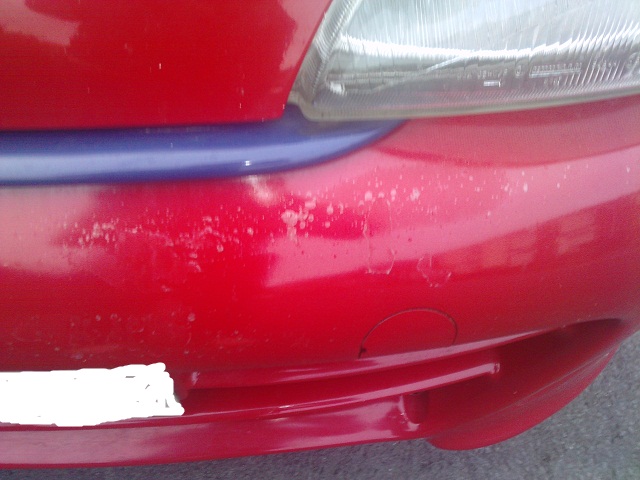 its only a lil bit on the front bumper but worse on the back! :worship: