Introduction
Hi
,
Since this forum has been a great source of knowledge that I used in my build I think it's appropriate to show the result of what it helped me to create.
The car is a 1997 899. I used it for a few years as a daily before I decided to turn it into my own idea of how a street version of the Trofeo rally car could've looked like if it was ever made. I didn't want a car that was too low, looked weird or was dynamically compromised in some way. I wanted it to look like it could've been made by FIAT and it had to be a street car that can deal with less than ideal roads. It's not finished work, this is only a first incarnation of the idea, there will be another chassis with a roll bar, bigger engine, serious seats, harnesses and a collection of small changes plus all the bits that got modified until now.
It started like this.
I decided to change the whole suspension front and back using as many new parts as possible, upgrade the brakes and replace every part that was old and worn to ensure this car drives like a new one. Up front only the steering knuckle was reused. At the rear there is a used beam and control arms from Italy (18 year old parts and only a smidge of rust
). Short steering rack. Suspension is MTS Technik 60/40. Works well on bumpy roads and is firm enough to give a sporty ride.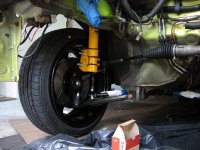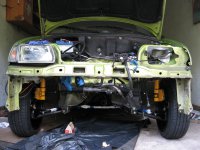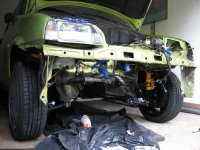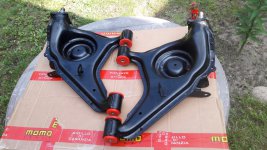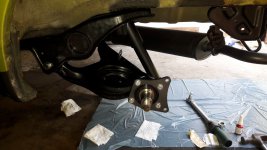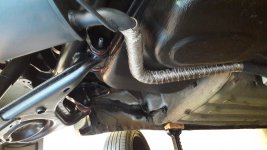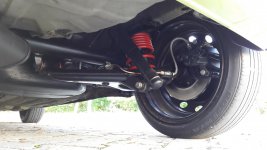 Brakes are my favourite part of the car. The stopping power is exceedingly satisfying and you have to be a butcher to overheat them which I still didn't manage to achieve - light car doesn't require exotic materials to perform well.
I still have to get a custom made handbrake cable but that's no more than 40 quid to make.
Front
- Calliper: Alfa Romeo 155/FIAT Punto 1 GT Turbo [FIAT 9946828, TRW BHW156E] + AUTOFREN SEINSA D025138 + FRENKIT 808001 + AUTOFREN SEINSA D4073
- Disc: Brembo MAX 09.5870.75 257mm
- Pad: Ferodo FDB370
Rear
- Calliper: Abarth 500 [TRW BHQ284E] + custom flanges
- Disc: Magneti Marelli PBD031 240mm
- Pad: TRW GDB1981 (not 100% sure)
Pipework
- Flexhose (steel braided custom made): 2x front 500mm + 2x rear calliper 300mm + 2x rear arm 280mm
System
- Master cylinder: Magneti Marelli 360219130158
- Fluid: Millers Performance Brake Fluid DOT 5.1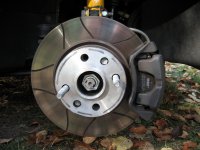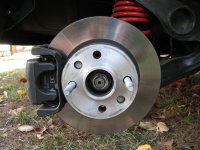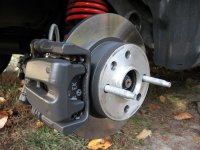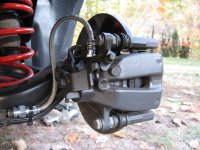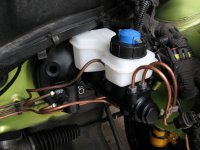 I got the idea for wheel and tyre combo from J333EVO. Fifteen inches, 165/50 tyre. I think the Lancia wheels suit this car exceptionally well. The tyres are good too but they are discontinued now so I will need to think of something else after I wear them out. Would like to try 185/55R15 Yokohama Advan AD08.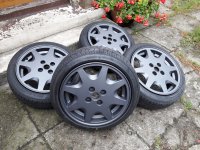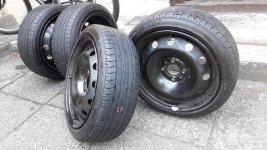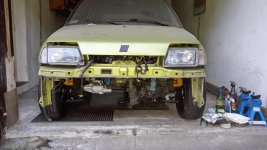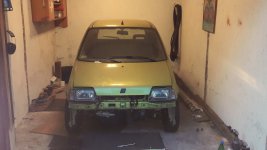 The engine remains the same for the moment. I wanted to see how this car drives before I pour money into engine swaps. Now I have a chassis that can take any engine. The car will be developed further as time goes by.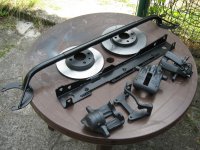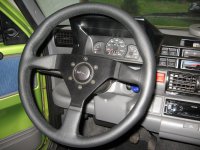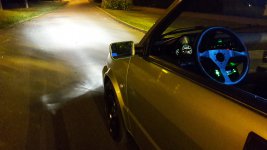 I am pleased with the overall result. It is a drivers car now, that was my primary goal. It looks competent and not overly shouty. Like most project cars it needs fine tuning, some bugs still have to be ironed out but it's a promising start. This topic will be updated.