Introduction
Everyone needs a Swede in their lives. Picked up this little runaround few weeks back for only £150. Got a 1.8 engine (from a Renault I might add), nice and nippy. Bodywork wasn't great but I have been doing a few touches here and there. Hope you like:
'Hildegarde' as she was:
Thought she might look better matt black, so gave her a quick rub down and spray: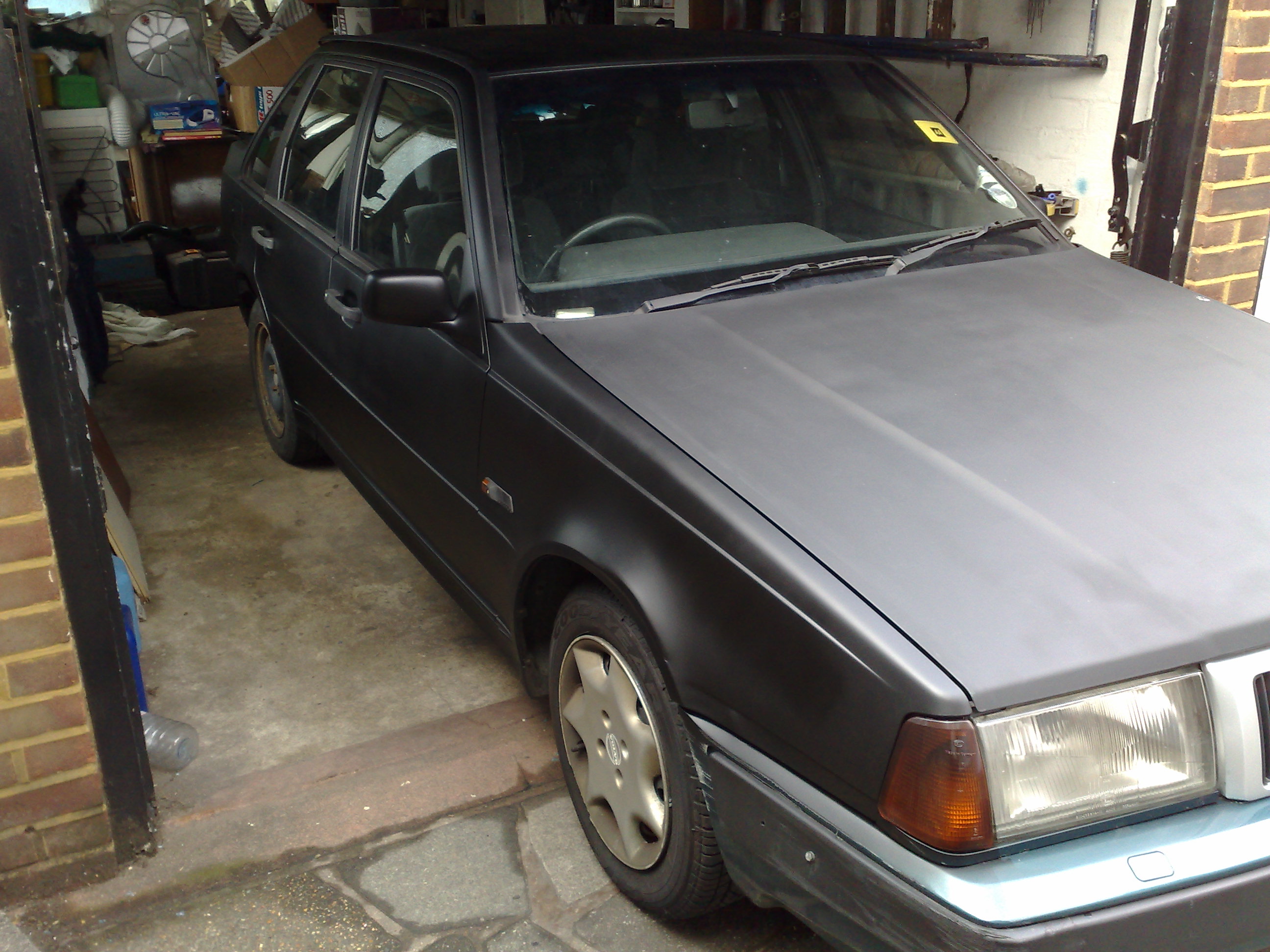 I thought for a while and thought chequers might look quite good. Seem to be coming back in fashion: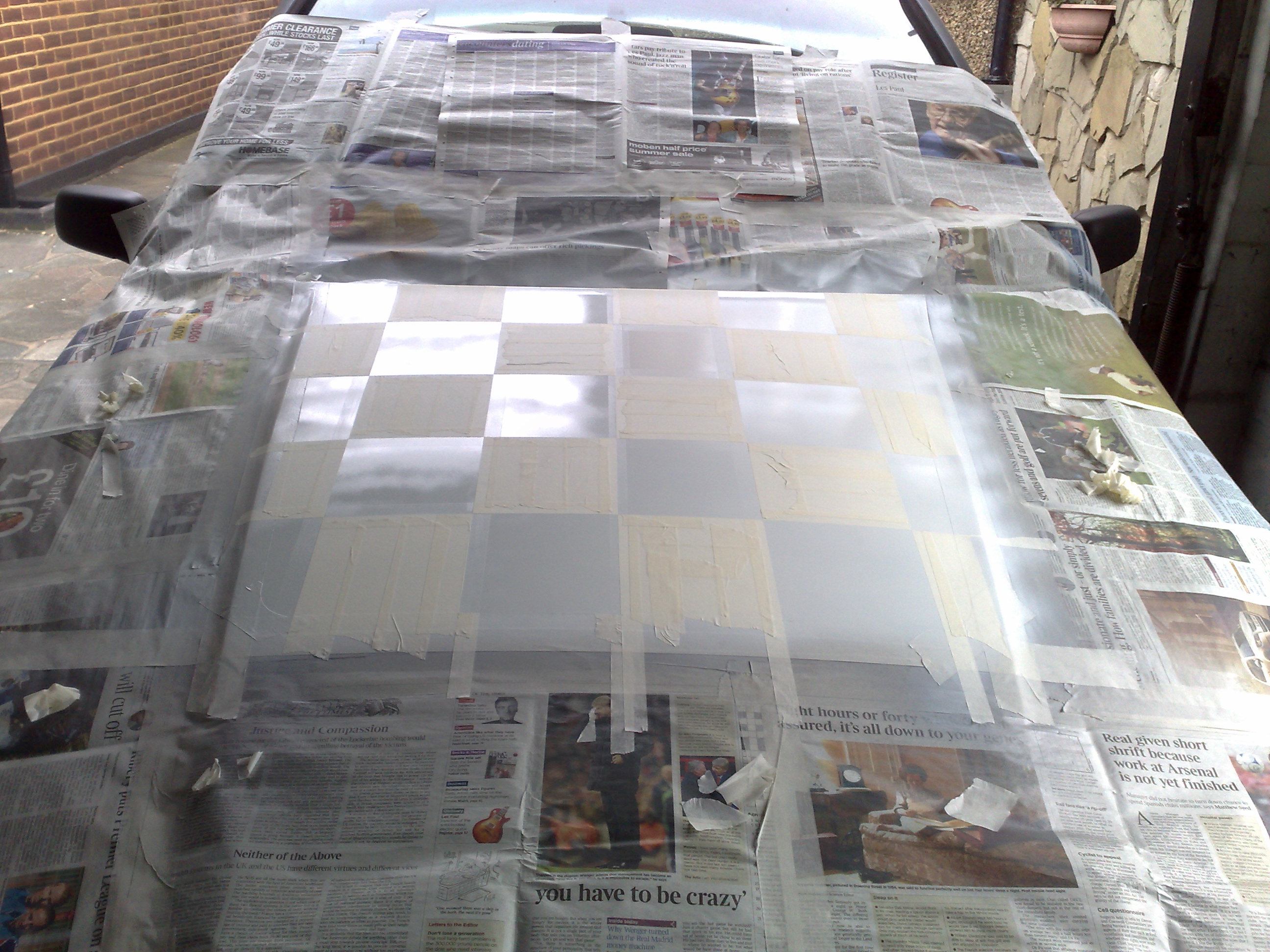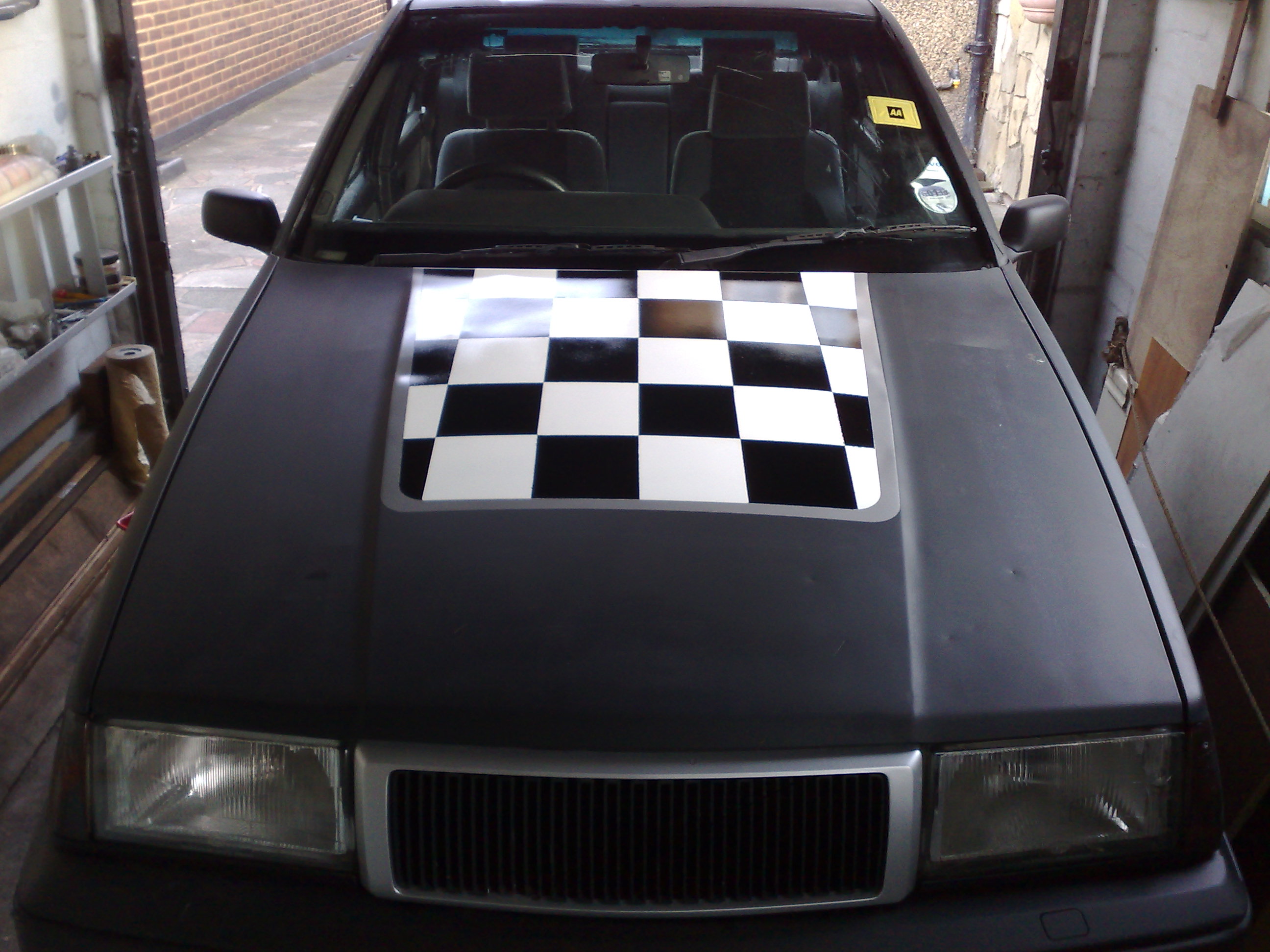 I took it round to a mate's house to finish it off as he has a spray gun:
We also gave the wheels a coating of the matt. Sprayed the front grille silver too to go with the black/silver theme.
It broke down (in the middle of a massive roundabout as it happens :bang
. It appears it ran out of electricity. So I replaced the alternator yesterday. The blooming thing cost me almost half what I paid for the car!!
Fitted a nice exhaust on today but was too dark for pics. Painted a silver line on the wheel rims too.
Comments/thoughts welcome