I drive past at least ten Uno's in my town each day, but this one is special. I saw it parked in town and couldn't resist the temptation to take a couple of photos. I asked the owner (who was standing around close to the car) if I may take a couple of photos and he kindly agreed.
He told me that he bought the car for R4000,00 (South African Rands) and apparently the car was involved in an accident and was smashed in the front and rear. He bought the car to fix it up but the roof had too much damage so he decided to turn it into a pick-up. He made the car longer as you can see from the side view photo and the tailgate also opens up. He told me that the tailgate is just as long as that of a Ford Bantam pick-up.
I think the car looks cool and would love to have one of my own. I surely would have offered to buy the car from him if I had the cash and if he was willing to sell.
The white Uno in the background is mine.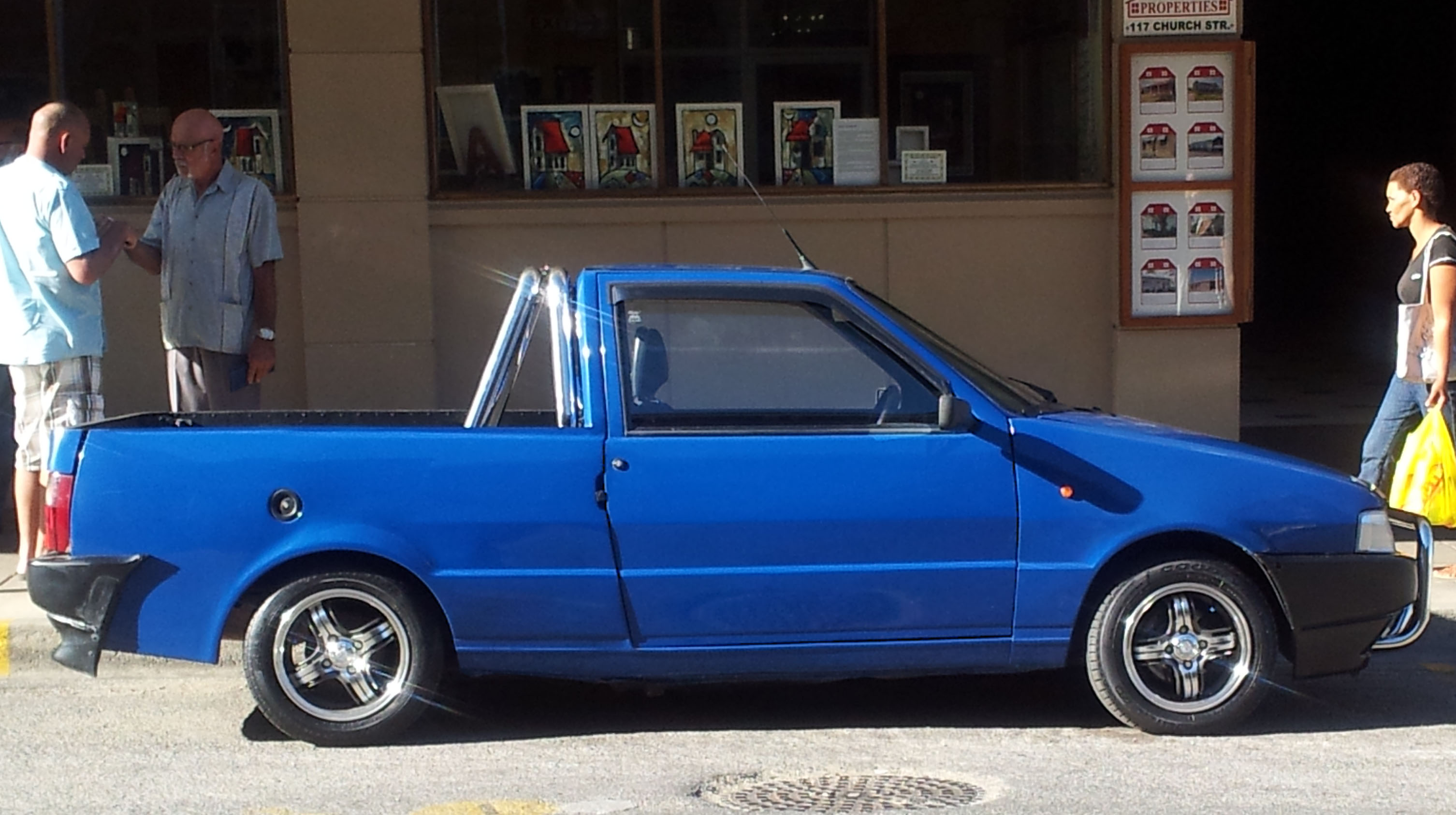 In this image you can clearly see how much longer he made the car. (distance between the rear bumper and rear wheel arch)