Introduction
Well, the little yella fella has just come back from a date with the MOT man with a fresh ticket and a clean sheet so thought after 2 years plus of owning this now, and a little silver SX before that, I might venture out into the Cinq/Sei section for a change of scenery since the Panda classic forum is a bit tumbleweedy now and Grumbleweed's been laid up for about 3 years with no sign of me getting round to learning to weld.
So this is mine today: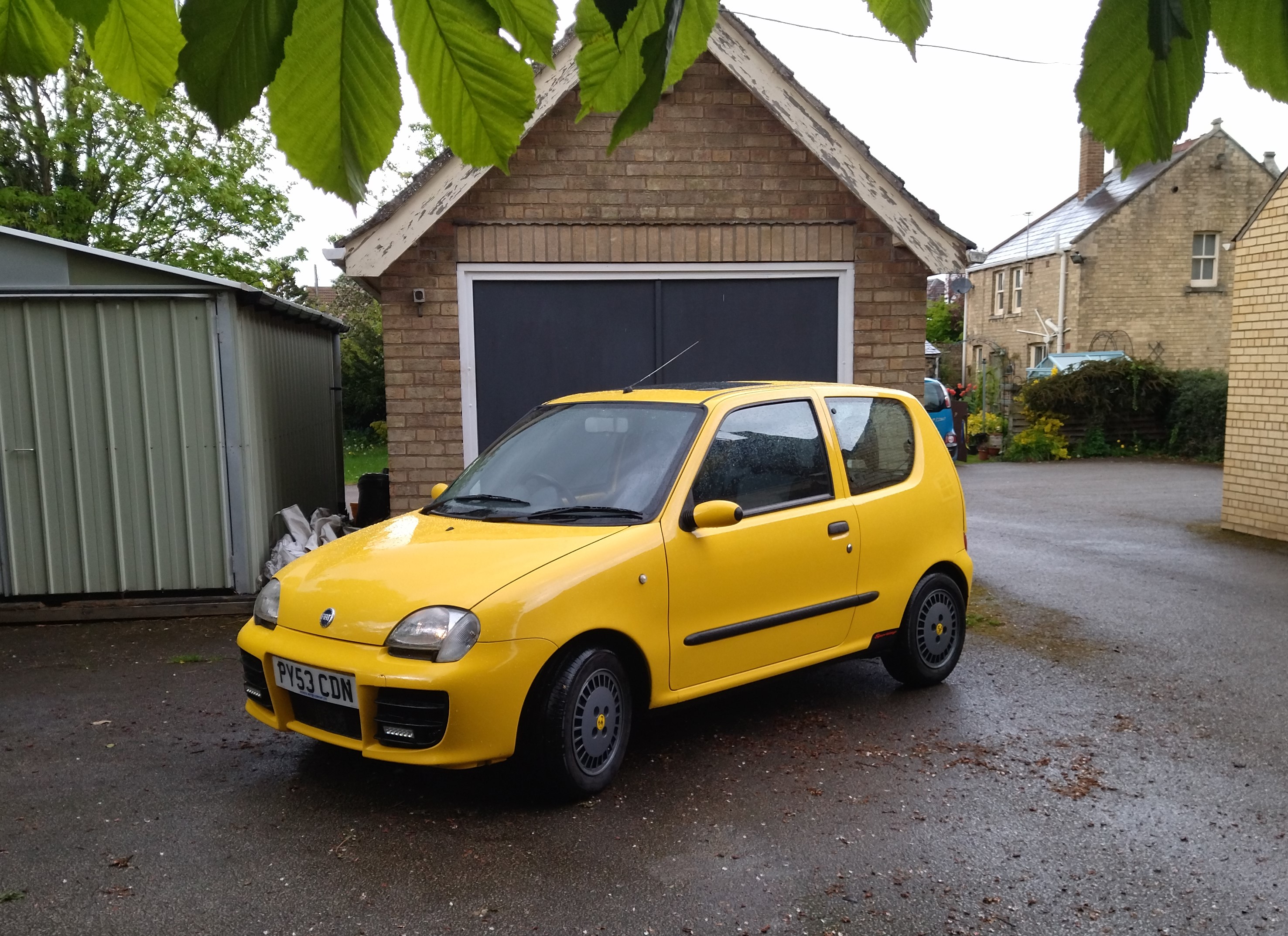 I bought the car back in Feb 2020 (remember that!?) and it provided me with hours of "fun" in lockdown 1 when it blew a chunk off the edge of a valve after I'd had it about a month.
As it arrived. That's the previous one wearing the lowering springs and wheels that went across shortly afterwards.
And the state of play first week of lockdown:
Fortunately given the state of the world at that point, I had absolutely everything I needed to get the car back up and running laying about in the shed, pinched the valve out of a spare panda head I had sitting, keep a head gasket set and bolts in stock just in case, oh and this 866 cam I'd never got round to putting in anything and a decent stock of shims to get it all set up right: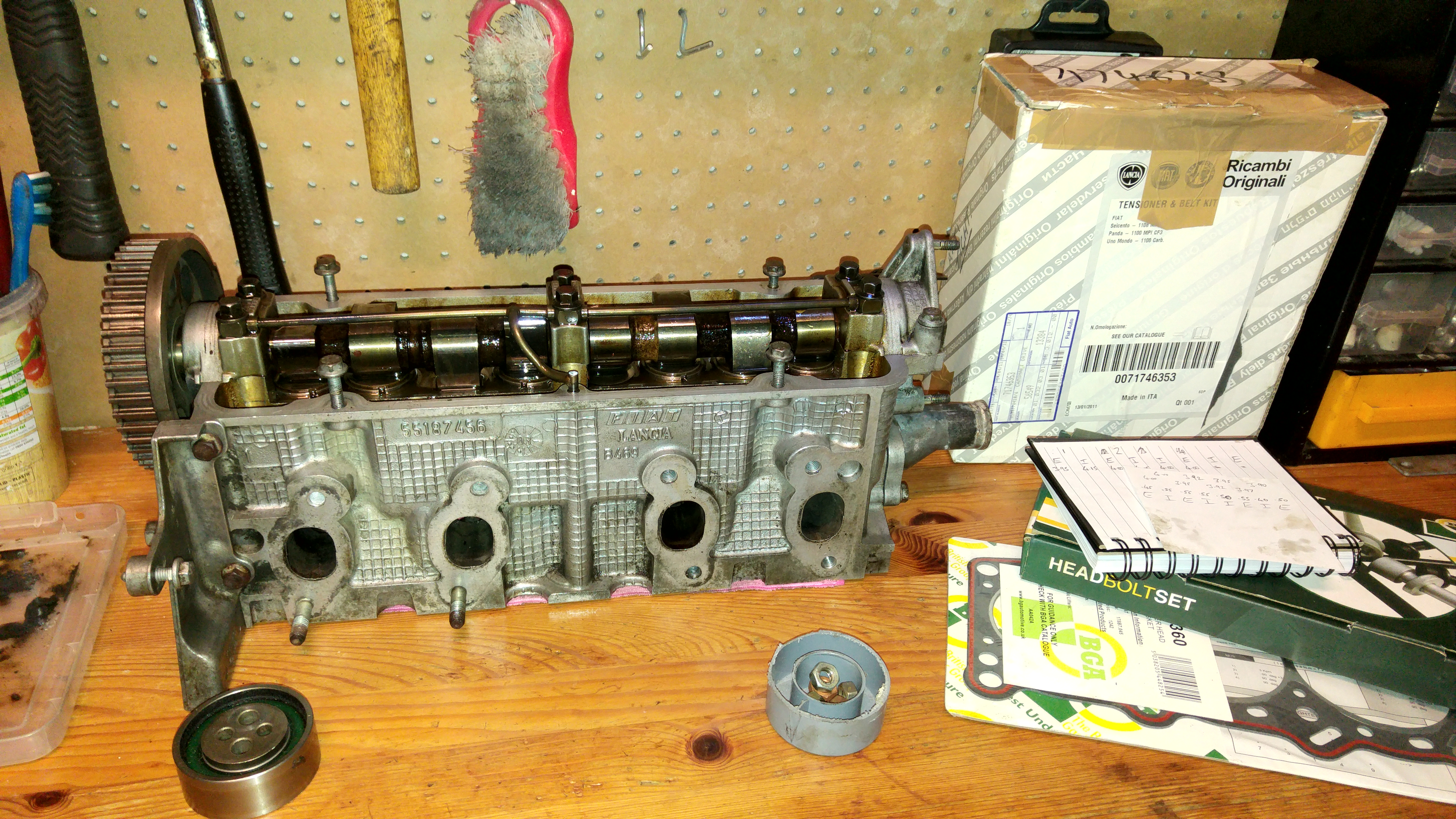 Clean up of the engine bay before it went back in: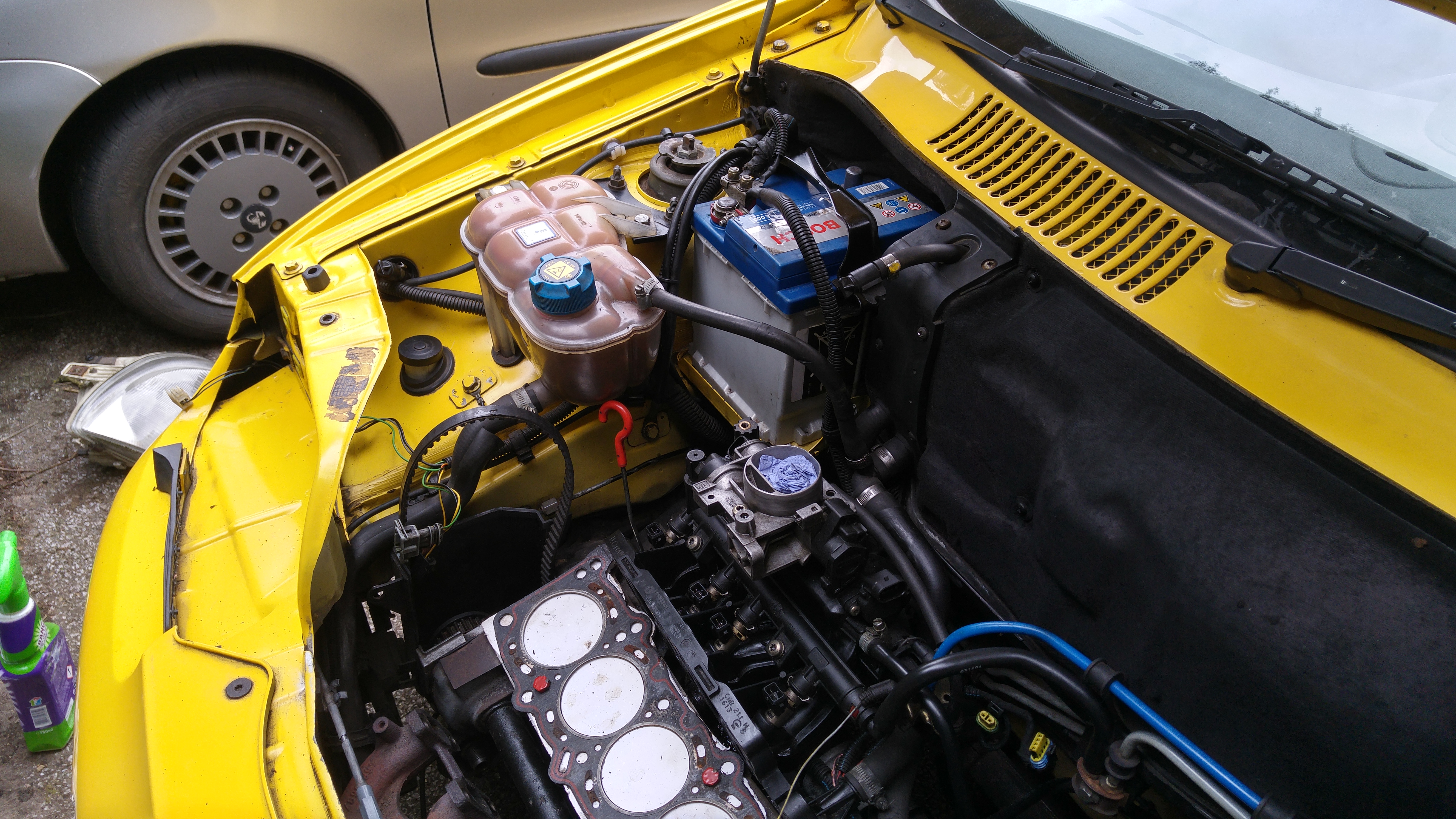 Stuff ready to go back together: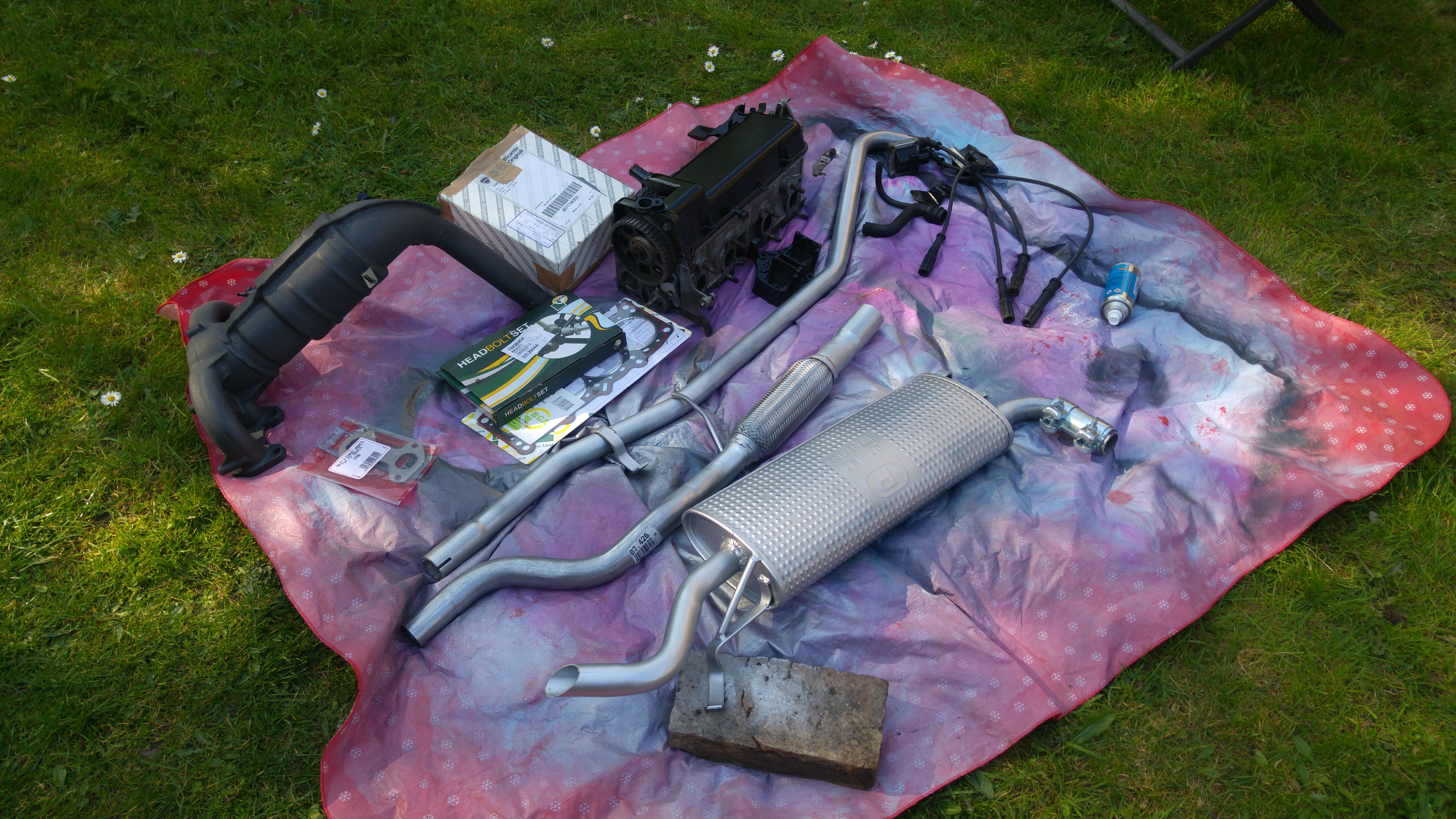 Then found the leak in the sump so while I'm under there: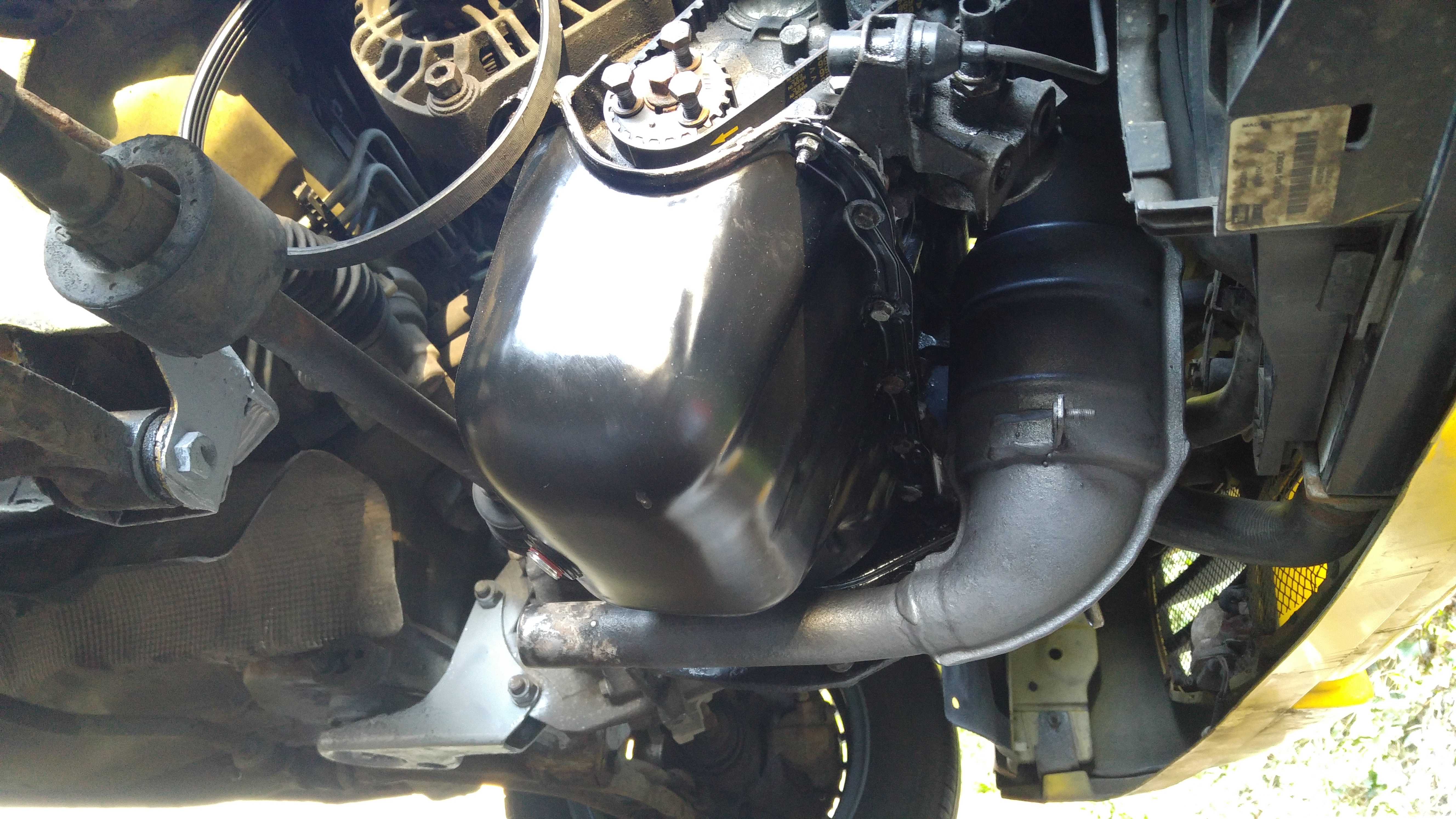 aaand all back together: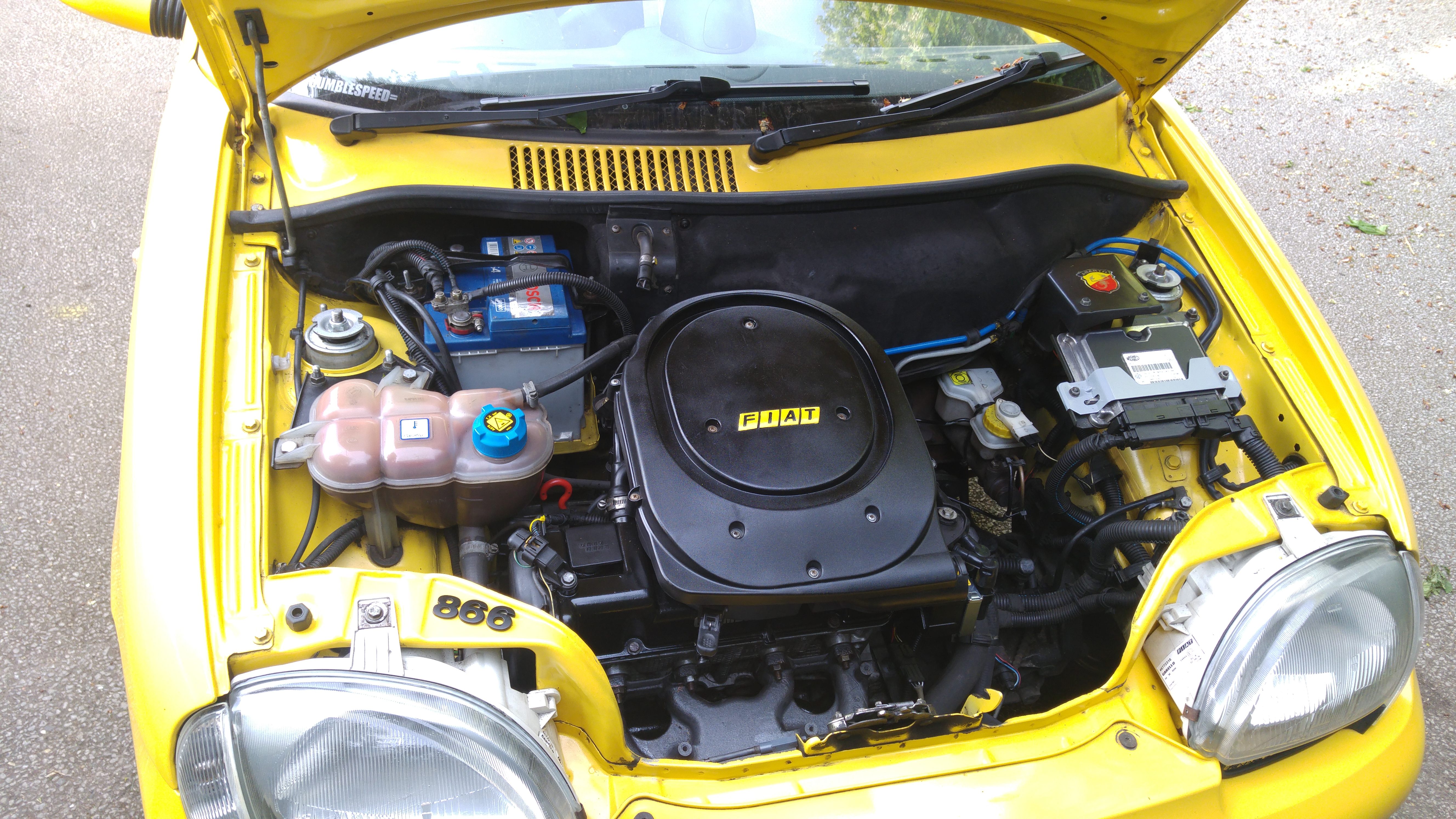 Meanwhile the wheels and springs (with recently rebuilt struts) had been shifted across: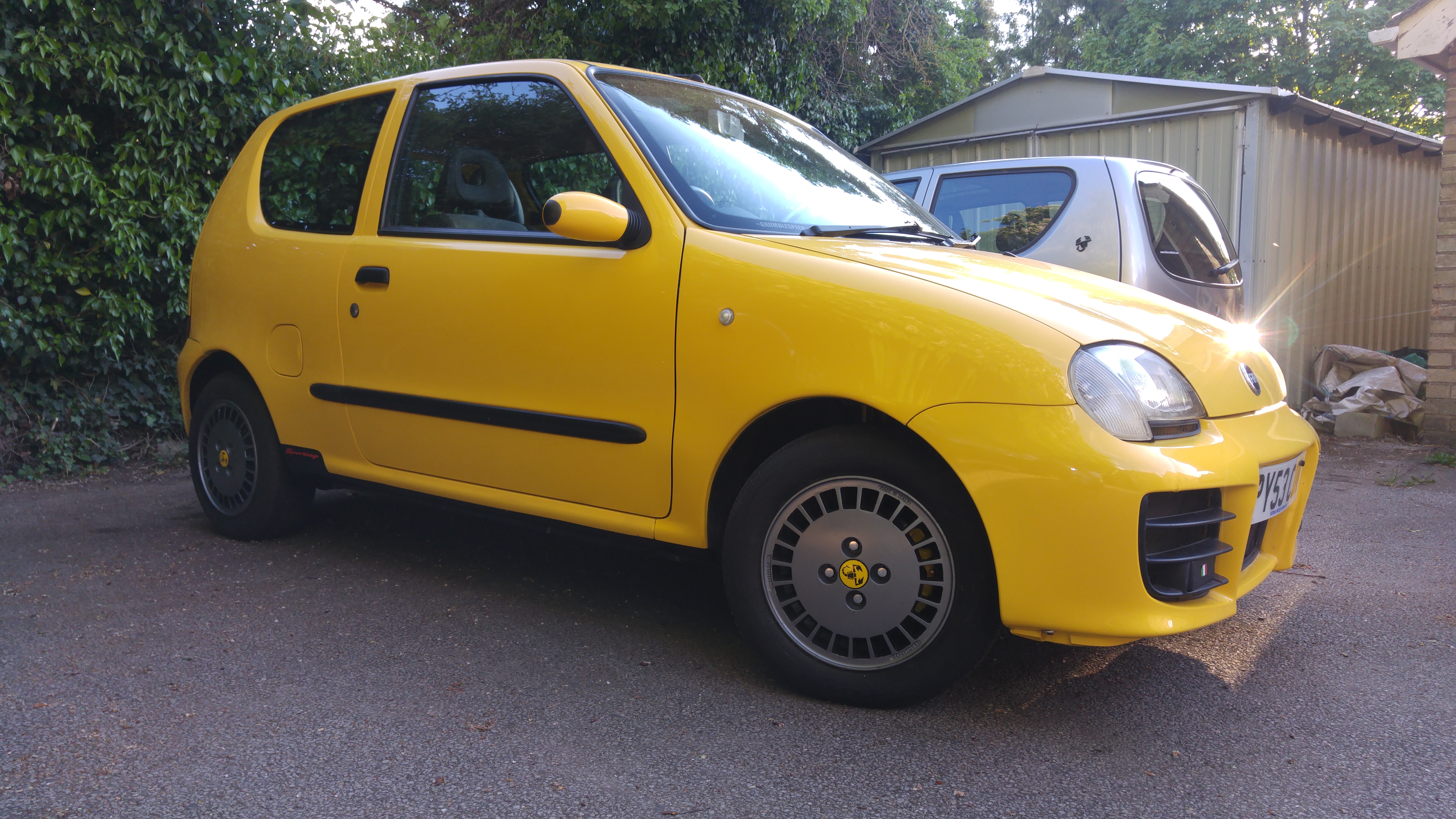 and to finish, important stuff like sourced one of the speaker rear shelves:
(salvaged the loom and speaker mounts later to adapt a less bent standard rear shelf)
And replaced the knackered bumper lights with some cheap Amazon LED jobbies: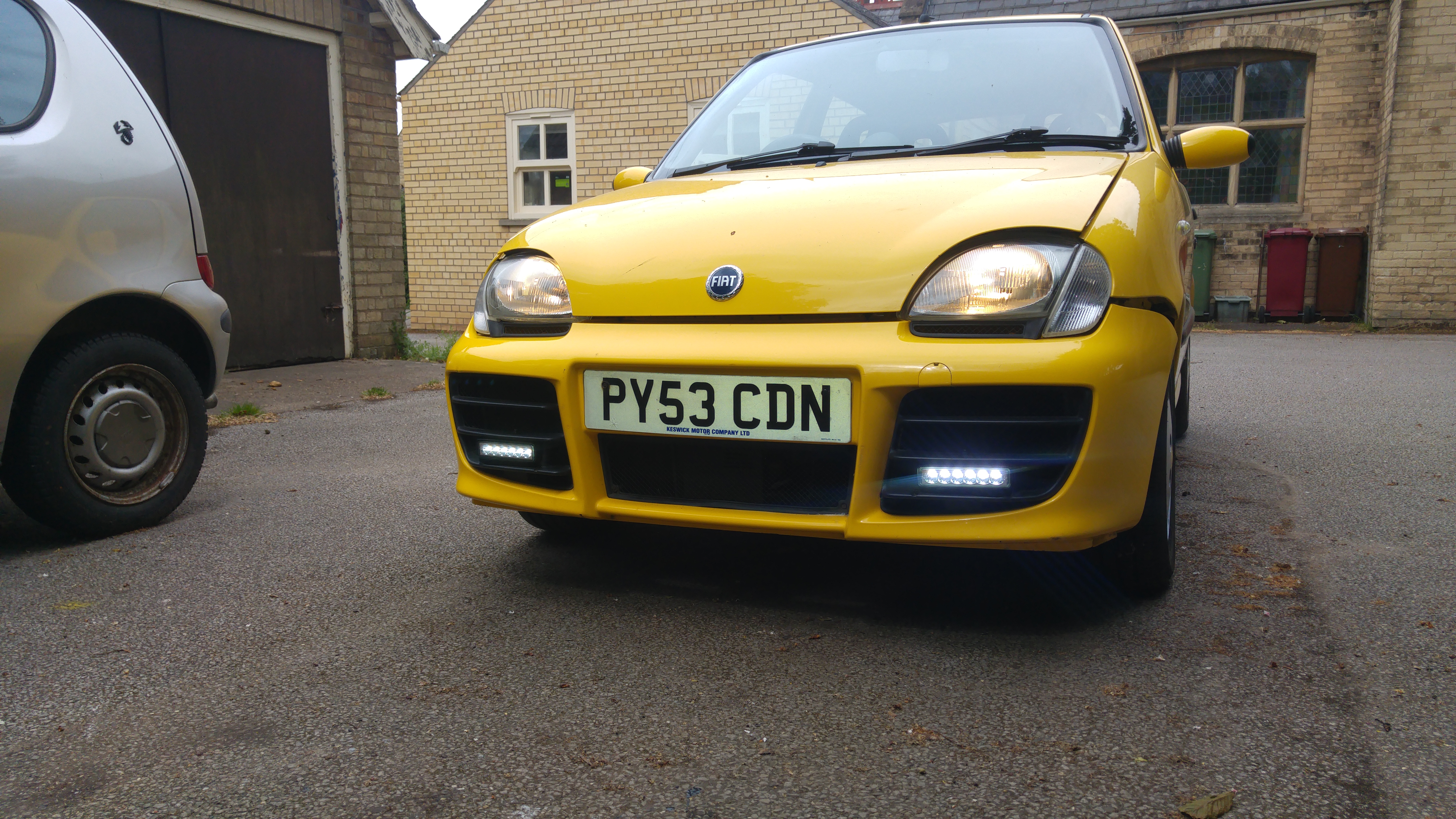 So having achieved all this, for some reason I don't recall now the next thing I did was go out and buy this: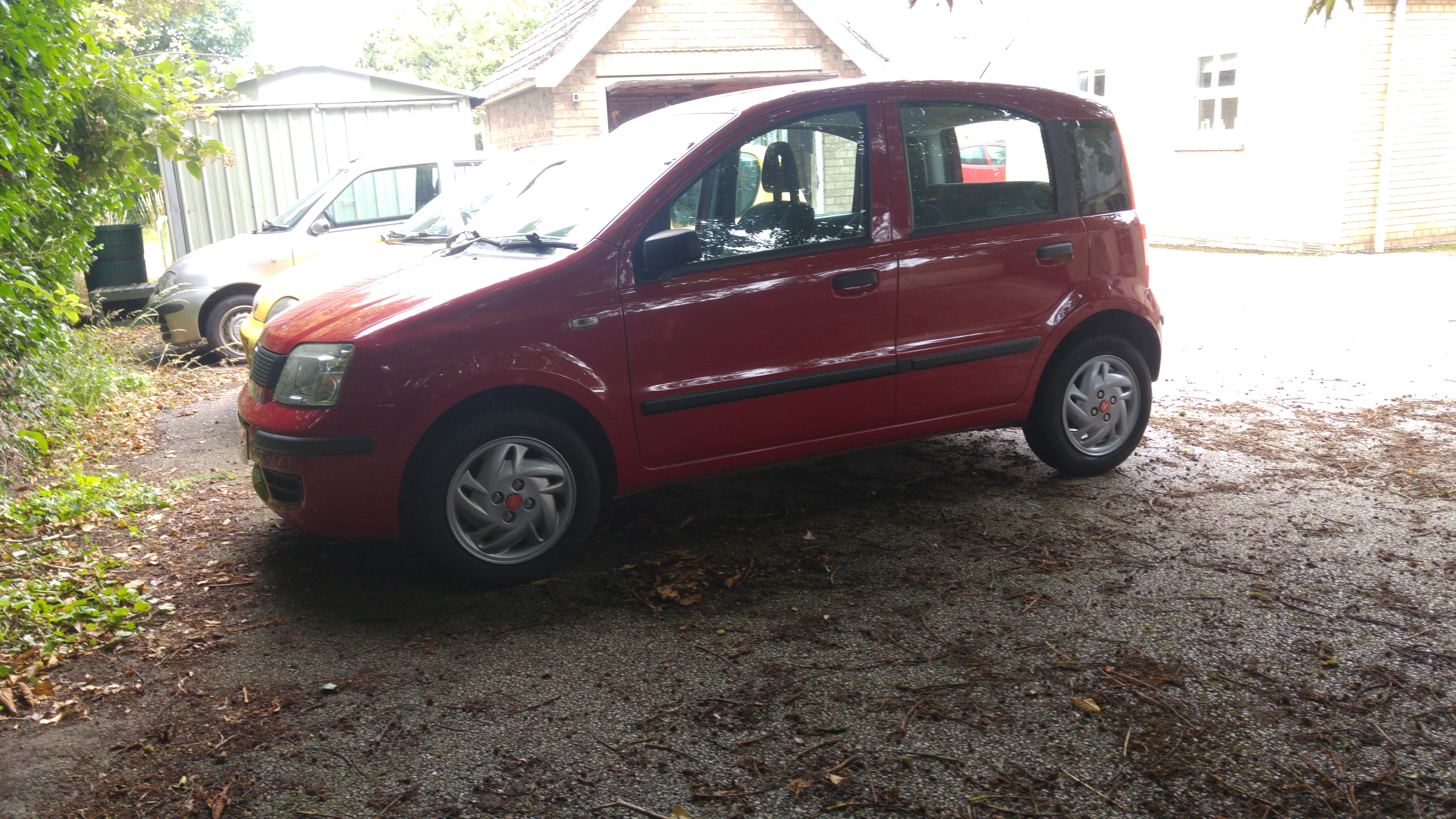 Then lost my job after lockdown and ran the Panda while the MOT lapsed on the Sei and it finished up laid up until May last year. At this point the MOT ran out on the Panda so in typical Italian "character" fashion it threw up an abs and em light on the dash with the code reads diagnosing "no it's not the cheap easy bits that just gave up". So the Sei came back out and straight through an MOT (having only done 600 odd miles since the last one before I bought it)
Which brings me pretty much up to date. Last couple of weeks I've finally fitted the pair of rear struts I rebushed and refurbished with new brakes, backplates, bearings and brake lines I think just before I bought the Panda but never got round to fitting, along with some nice new KYB gas shocks:
and the front got similar treatment with matching KYBs and Marelli bottom arms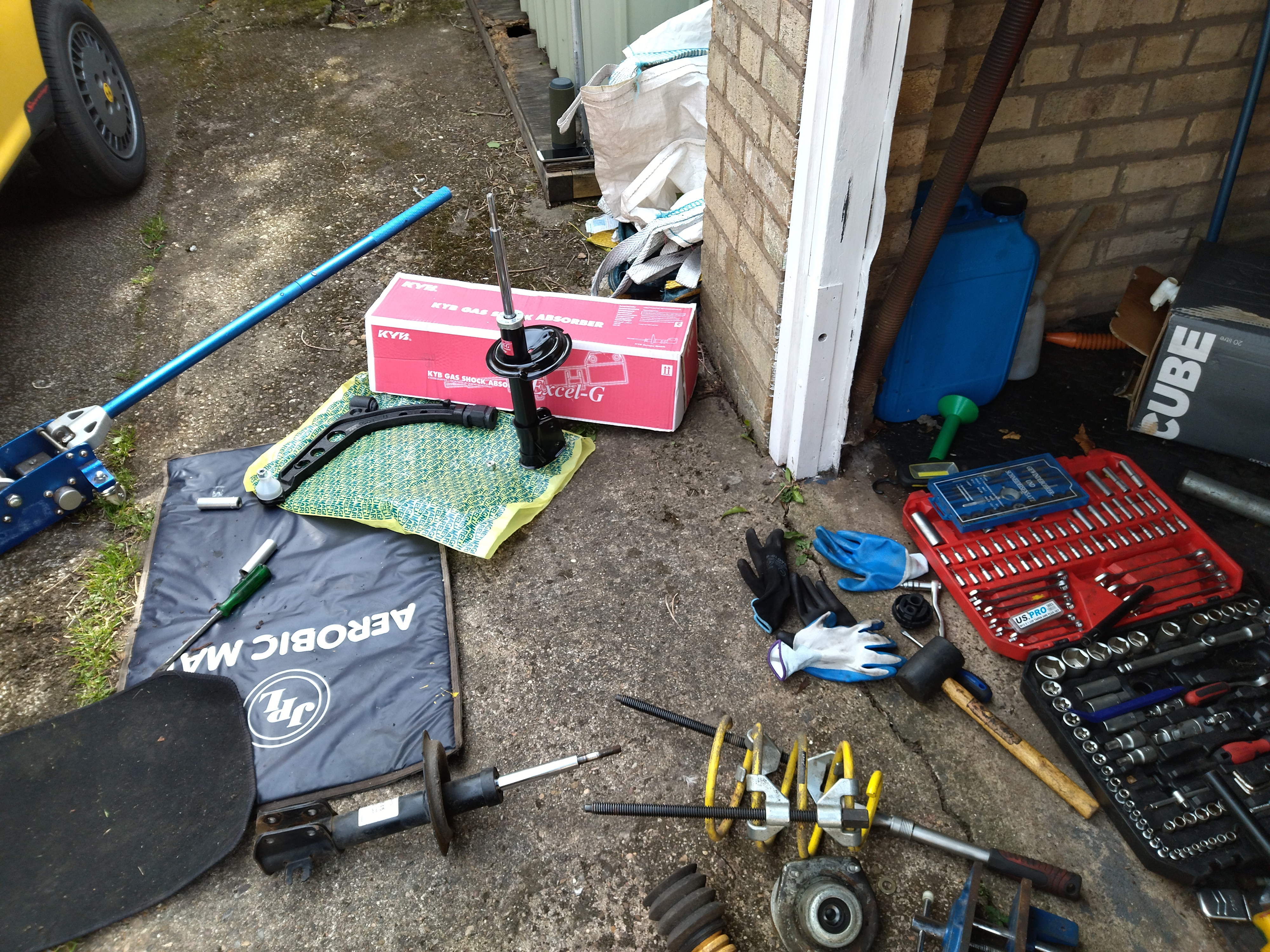 And to today, Garage commented on how much time and work had obviously gone in which is always nice. So maybe this year it might actually make it to one of the shows, looking at Mitcar next month with a bit of luck, see how it goes.