Joined

Aug 16, 2004
Messages

913
Points

147
Location
Hi all,
It's not often you get a chance to make the dreams of a young lad come true but here's a rare opportunity.
Ryan, who some of you know as Bulldog5046, and others know as the 'gender-indeterminate' in this picture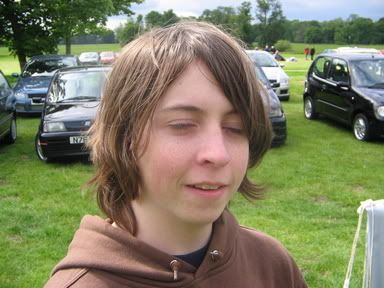 - well Ryan has been given some free 14" alloys for his car.
Benefactor wishes to remain anonymous but, suffice to say, if any of the forum hotties (female preferred) were to find such a gesture unbelievably attractive, and worthy of pleasures of the flesh then I'm sure his name could be coaxed into the open *cough*moogs*cough*
Anyway, the purpose of this thread, aside from causing Bulldog acute embarassment is to see if we can get the alloys from Barnsley, South Yorkshire to him, in ooarr Bristol.
That's the great FF challenge - to make a chain of wonderful forumfolk that transports the gift of blingin mags from up north to erm, wherever Bristol is.
Does anyone regularly make that trip?
Perhaps someone drives Leeds to Brum often and someone else drives Brum to Bristol equally often?
Can we make it happen? Can we make his dreams come true? (probably not his dreams - I think we all have an inkling what 'those' involve).
Cheers y'all,
Moogs
Last edited: